Kamal Gulab Jain is an Indian singer and producer who released his first unplugged album which was a love mashup under his first label titled KJ PRODUCTION. Jain was in first year of his B.COM program at that time.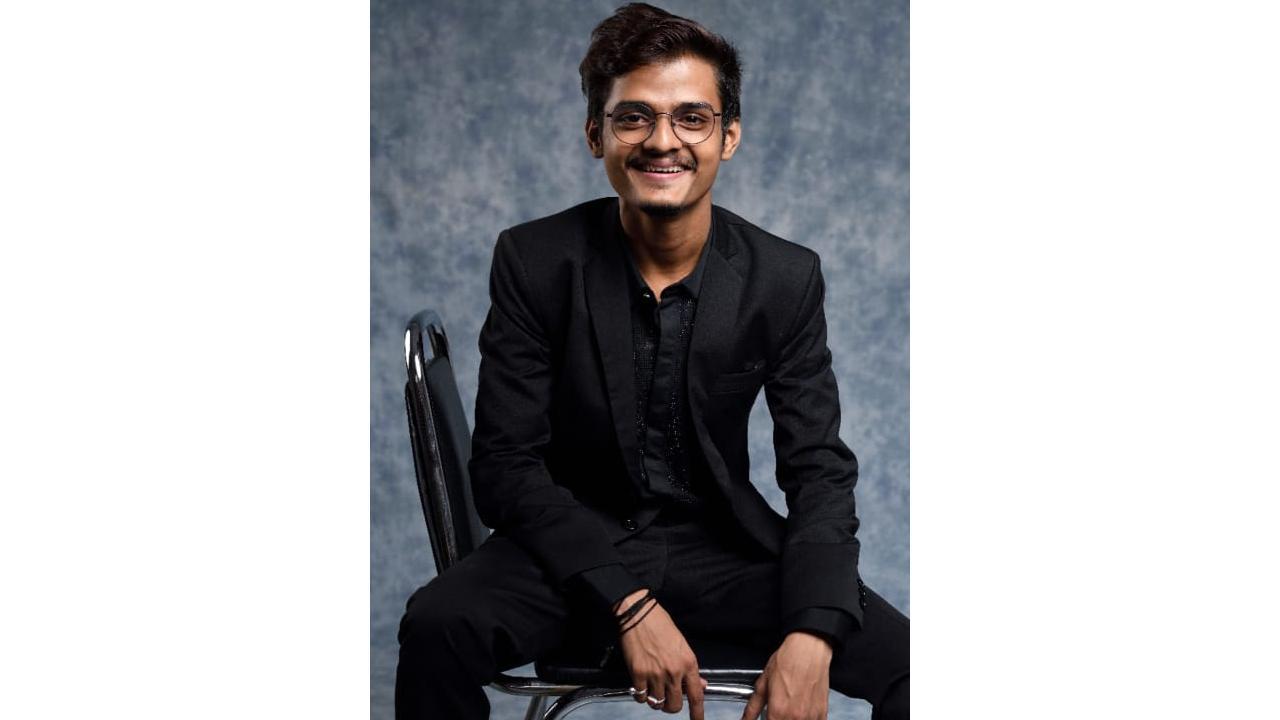 Kamal Gulab Jain
Kamal shares that his venture in music industry was not taken positively by many people as they thought he was wasting his time and his family's money. Even though he had started his musical journey without taking any financial help from his parents. Such negetive comments put Kamal in serious depression.
However Kamal didn't gave up on his dreams and started working on his second project which was a love remix. Accepting that he lacked experience at that time Kamal shares that his crew for the album started bullying him. After spending a huge amount of money the album was ultimately a big success for the singer however he wasn't satisfied. People started appreciating his work but he thought that it was all a hoax. He thought that he wasted his money and time.
Later he listened to a friend of his recreating the legendary song 'Dil ne yeh kaha hai dil se'. Realising that people liked the way he sang that song
Kamal released it on account of Raksha bandhan.
He made another album which had 
new version of the famous song 'deva shree ganesha' from 'Agneepath' however he never released it as it was too much of autotune. All of hese 5 albums were under the label of KJ PRODUCTION.
However things were never easy for 
Kamal and he met a serious accident and had only 5% chances of survival. Even though with god's grace he survived he was on bed rest for 6 months and lived as handicapped for 2 months. Kamal shares that during this period of breakdown and suffering he got to know who are his real friends and who are fake.
Even though it was a huge gap of 8 months he deleted all his earlier albums and renamed his label on his grandfather's name.
Kamal titled his label MANIK WINGS MUSIC and shared his single titled MAA which was written as well as sung by him. He also acted in the music video of the song which was dedicated to all mothers. The song crossed 1 million views on youtube and was a huge success for Kamal.
He started getting great public  
response which motivated him to work harder and focus on his projects. He followed up MAA by releasing following songs 
GANARAYA RE TU (1 MILLION + VIEWS)
CHAL RAHA HU AKELA (1.5 MILLION + VIEWS)
Never forgetting the time he was on bed rest and feeling helpless he helped many people during lockdown. Saving the life of three patients he donated 1000+ medical and food kits which were shared among daily wages workers and sanitizers and masks were given to police officials. 
His next project was a blockbuster AMACHA GANARAYA which was dedicated to Lord Ganesha. The song hit the top charts of marathi industry and was no.1 trending on youtube. It hit 1 million views within a week and 1 lakh plus likes and now it has crossed 2 million views which are still growing.
MANIK WINGS MUSIC got it's due recognition in the industry which makes Kamal very proud. His label is Belgaum city's first music label and Kamal is Khanapur's first independent producer and singer to be recognized by and working in industry. 
Kamal now wants to make MANIK WINGS MUSIC an official music label as he has also started working on a marathi movies and short films. Pr done by Aditya Aggarwal