Tamas is an app associated with the entertainment industry from actors to singers, from lights, cameras to locations, from properties to production designers, from editing to colorist, from foley to VFX and from promotion to release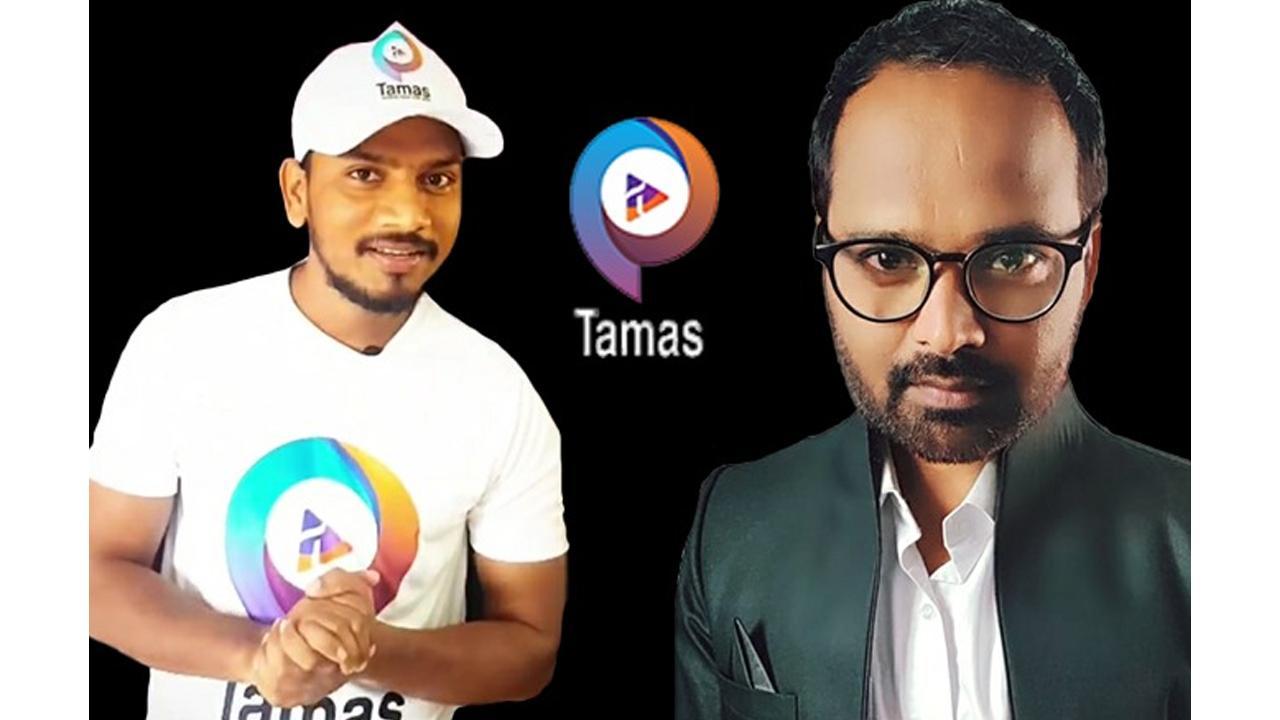 Raaz Rajpoot( Rajendra Singh) and Vijay Kumar Mishra
You might be overwhelmed with the buzz around your recent video or music that you have produced or recorded. But, how are you supposed to capitalize on that opportunity if your production skills are rusty or if you don't have enough resources to make it go viral.This dilemma is part of the reason video production companies exist. If you aren't familiar with the role of a production company, its purpose is to handle everything about video production so that you don't have to manage it internally. Typically, this includes everything from the initial brainstorm all the way through the final edit.
Production companies have skilled crew members, access to top talent, and work with professional equipment. They know what it takes to make a great video, and are familiar with common mistakes and how to avoid them. This experience can be especially useful if your video concept is going to be more complex.
ADVERTISEMENT
A Startup disrupting the entertainment industry
To solve your dilemmas or to simplify your processes, Tamas is an app associated with the entertainment industry from actors to singers, from lights, cameras to locations, from properties to production designers, from editing to colorist, from foley to VFX and from promotion to release. They provide 180 degree services that include pre-production, production, post-production, promotion, and release under one roof. They are not only giving a platform to influencers but also the crew members who work behind the camera and scenes.
While the need for affordable production houses or services have increased tremendously over time, the challenge to regulate and cater to this unorganised sector becomes huge. Catering to this ever-evolving world, Tamas Line Production, powered by Tamas Talent Spree Private Limited Company, is an app that provides a platform for the emerging talent across the country to channelise their talent and simultaneously earn benefits out of it.
With their in house -talented team of experts, they work day and night to simplify your processes and make you reach a wider audience throughout the globe. Today, there have been more than 300 studios all over India where you can shoot for very low prices. The specialty of Tamas is that it makes talent, technologies, and locations available at a much lower rate than the market.
Shaping careers and building profiles, the app also enables its users to get in touch with millions of people by showcasing their talent and increasing their reach. Today, the entertainment industry is constantly evolving and Tamas app with their vast community of talented young professionals is providing them with an opportunity to collaborate or work in different films, serials, web series and music videos and fulfil their biggest ever-lasting desires and dreams.
A Key Player in the domain
Tamas, a platform for aspiring talent, has emerged as a key player in the market and has managed to do what no other platform or app in the country had truly done before. From micro-influencers to celebrities and popular figures of the digital ecosystem can find themselves catapulted to the pantheon of India's leading digital creator space, recognising each and every talent.
The most sought-after features on the app offered users short videos comprising English language training, musical jams, comedic shorts and slick dance choreography. Production, planning and budgets weren't necessary prerequisites to creating content on Tamas; aesthetic backgrounds and fancy equipment be damned. Folks from all walks of life found a platform on the app that boasted users and engagement from tier I, II cities.
They have over 300 studios across India where you may shoot for a very inexpensive cost. Tamas' unique selling point is that it makes talent, technologies, and places available at a fraction of the market price.
Raaz Rajpoot- The man behind the successful venture
The brainchild of Tamas, Raaz Rajpoot( Rajendra Singh) and Vijay Kumar Mishra have banded together to create an app that will realise the dreams of the country's talented individuals. This app is entirely an Indian product, created by Indians for Indians. Having expertise in the entertainment industry and a deep understanding of the industry will provide benefits to the talented users of Tamas.
The future Ahead
Believing in the concept of globalisation and future that lies ahead of it, Tamas envisions to become a leading app that could cater to each and every corner of the world. They are focusing on expanding in other prominent countries to mark their presence on a global scale. One can surely believe that this startup has a bright future not just for themselves but the users enrolled with them. You can also feature on the big screen, all you need to do is download the app and register yourself and upload quality content.