Ekta Sandhir, a radio jockey, has been on the air for eight years, is the most-liked jock in the country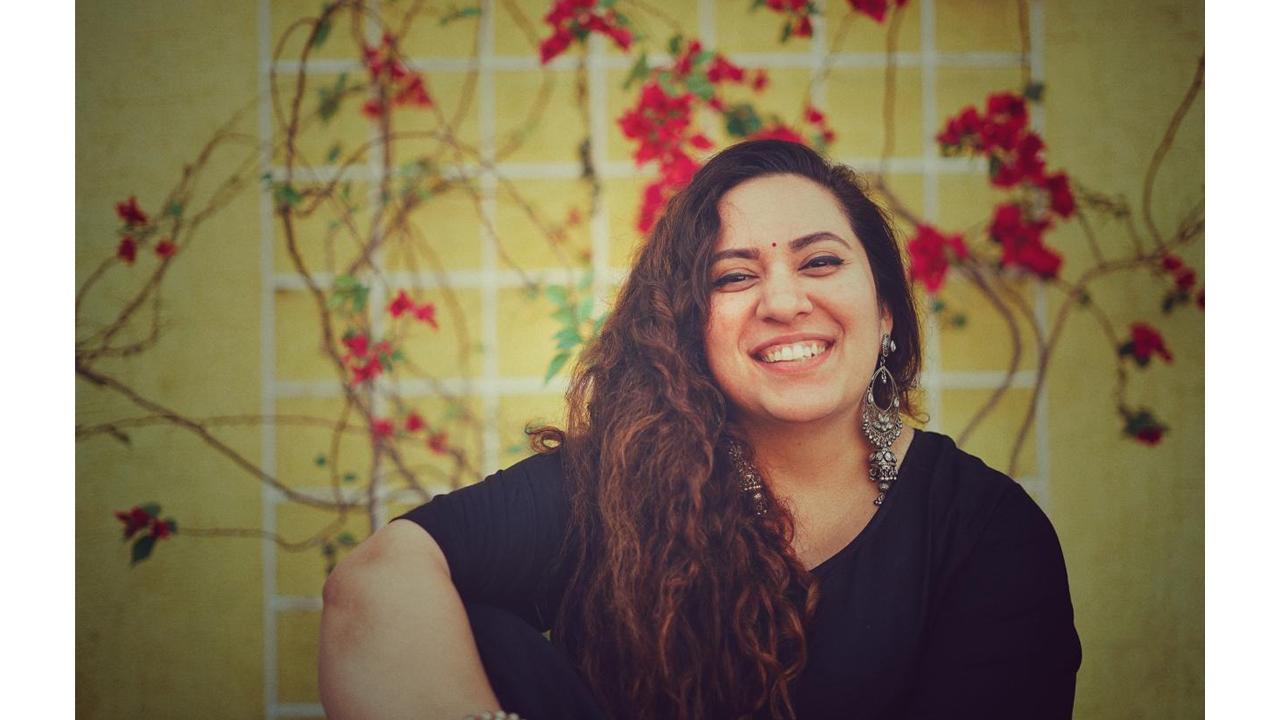 Ekta Sandhir
Not many comprehend that radio jockeying is not part-time employment but a profession that stresses dedication, creativity, skills and passion. For many youths, jolly Ekta Sandhir is an icon of the Indian Radio Industry. Apart from being the ambassador of communication and engaging people through her talks, humour and wit, she bonded with her radio listeners and social media followers every day and night.
Ekta Sandhir, a radio jockey, has been on the air for eight years, is the most-liked jock in the country. Ekta has become one, with Gujarat revolutionising its Mornings.
Ekta Sandhir spent her childhood in Ahmedabad with roots in Punjab and Himachal Pradesh. She is the voice behind @ektainlove for the last two years and a pillar for the radio station she worked at.
Ekta Sandhir, on her Instagram page and Youtube channel, exhibits exciting and intriguing original content jotted down by her. Here she discusses fascinating topics on all matters of the heart that help the audience build a successful and personal relationship, whether they are single, married or divorced. In her opinion, love in 2017 is more of social media which revolves around technology, where communication tools are so readily available that people are hardly connecting.
EkTalk is an audiogram on Youtube, where Ekta Sandhir posts every day at 9 pm. After a decade of doing Radio, Ekta experimented with connecting with millions just with her voice. To create a "Theatre of Mind", making people Feel Easy and Light at the end of the day. In one of her videos, she confides that she believes in the institution of marriage. She explains that no matter how different two people are, understanding can neutralise all the differences. She has seen people blending well. In her video, Ekta deciphers that an introvert and an extrovert are constantly interacting with people. Although they are opposites of each other, that magnet of love keeps it all smooth.
Ekta curates her original content videos. She recently talked about Neeraj Chopra, an Indian Athlete who won a gold medal in Tokyo Olympics 2021. She recited Neeraj's journey with javelin throw, which started when he was training in Panipat Stadium to lose weight. A video named" Tujhe ladna page" is a small poem that shows and encourages people to uplift themselves who are all fighting different battles in their lives. She writes Motivational and Inspiring poems. All the videos and reels posted on Instagram are about charging yourself and maintaining good energy. Also, those small habits can help you stay in a good mood and help you feel better and healthy mentally.
Ekta Sandhir, on her last Working Day at Radio station, Ahmedabad, posted an Instagram post with a caption, "ज़िंदगी दी है तो जीने का हुनर भी देना पाँव बख़्शें हैं तो तौफ़ीक़-ए-सफ़र भी देना गुफ़्तुगू तूने सिखाई है कि मैं गूँगा था अब मैं बोलूँगा तो बातों में असर भी देना"- 'To a journey full of Love, Only because of a beautiful team I've had for a decade. Thank you, Mirchi. I am blessed to have been around some fabulous leaders and mentors. I value the investment and promise you all to do better and better ahead.