.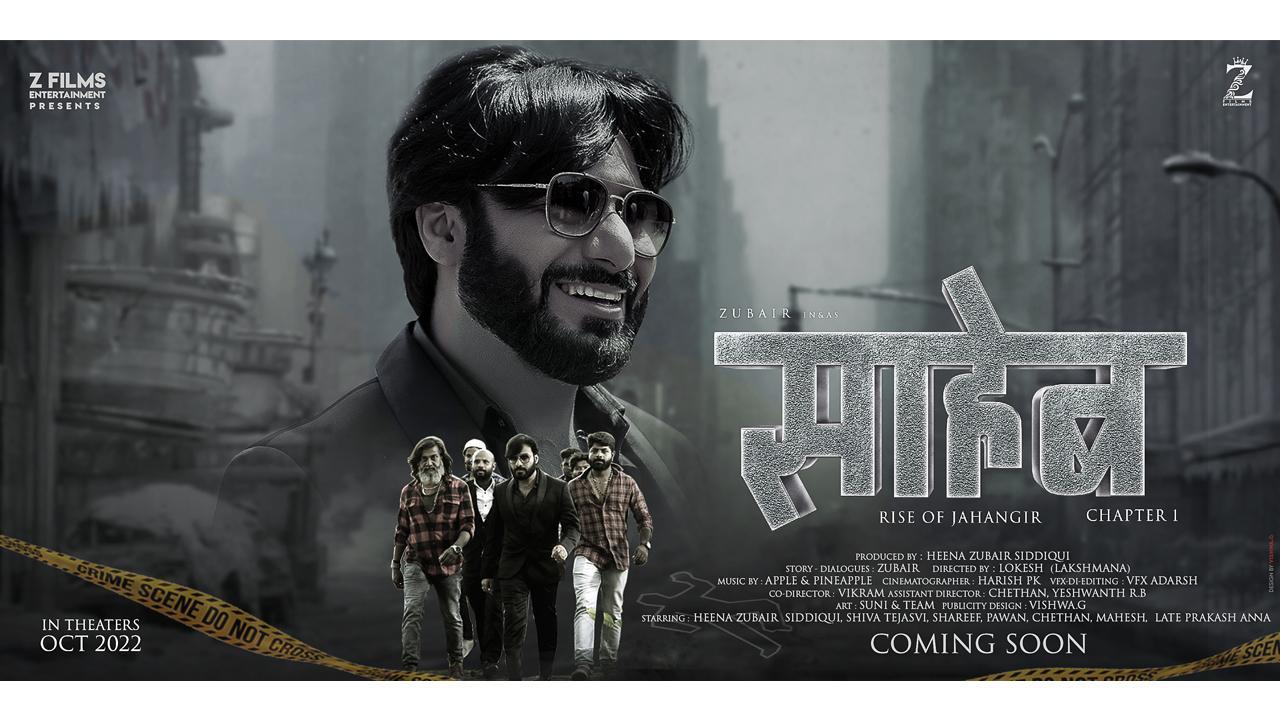 Movie SAHEB
The Indian film industry has given us many talented stars and soon one more brilliant actor will sizzle on the big screen and impress us with his incredible acting skills. We are talking about Zubair who is a computer engineer by education and a businessman by profession (Owner of Zubair hotels LLP and Zubair Ventures LLP).
Zubair is passionate about acting and filmmaking since his childhood but due to some reasons, he wasn't able to find time for pursuing acting as a career. However now after achieving success in his business by the Almighty's grace, Zubair has decided to make debut in movies and his first film is being made under his home production Z Films Entertainment. The movie has been titled as SAHEB and it will be made in two parts, the first part Saheb Rise of Jahangir | chapter 1 will release in theatres as well as OTT platforms in October 2022. As far as the release of the second part of the franchise is concerned, it is scheduled to release in 2023.
ADVERTISEMENT
SAHEB will release simultaneously in four languages – Hindi, Kannada, Tamil and Malayalam. The director of the movie is Lokesh (Lakshmana) and the cinematography is being done by Harish. While the male lead is being played by Zubair, the female lead is being played by the love of his life and his wife Heena Siddiqui.
Talking about his achievement, Zubair gave all the credit to his father and thanked the Almighty Allah for giving him the best father of the world. In his words, "All my achievements till date and in future are because the Almighty Allah has given me the best father in the world who is always there to hold me in all ups and downs".
Zubair also talks about his wife Heena, stating that the movie could not have happened without her support and also reveals why he refers to her as Sukoon (peace, relief). Zubair said, "This movie couldn't happen without the support of Heena. She takes care and encourages me whenever I am at a difficult situation. That's why I call her Sukoon".
Zubair and his team have come up with a unique way of promoting the movie as for the first time, a movie is being introduced to audiences not by a teaser or a trailer but by a full-fledged scene of 10 minutes.
The director of the movie Lokesh stated, "The basic concept of releasing a scene instead of teaser or trailer is that audience must get a basic idea of movie story and get a sketch of the lead character Jahangir. SAHEB is story of a Gangster Jahangir, a fictional character based in city of Moradabad, Uttar Pradesh. We are not from film family or a star kid. So we need to show our skills to attract the audience to our film".
In this scene, the lead character gives us an idea how an orphan car mechanic became SAHEB and the acting of lead actor is quite gripping and intense.
The intro scene of SAHEB can be watched at the official YouTube page of Z Films Entertainment:
You can also watch it on Facebook :
https://www.facebook.com/zfilmsindia/
All the best to Zubair and his team!
"Exciting news! Mid-day is now on WhatsApp Channels

Subscribe today by clicking the link and stay updated with the latest news!"
Click here!