Arrested killer says he was inspired by Shraddha Walkar case; couple had been living at Mira Road for 5 years; neighbours alert police to foul smell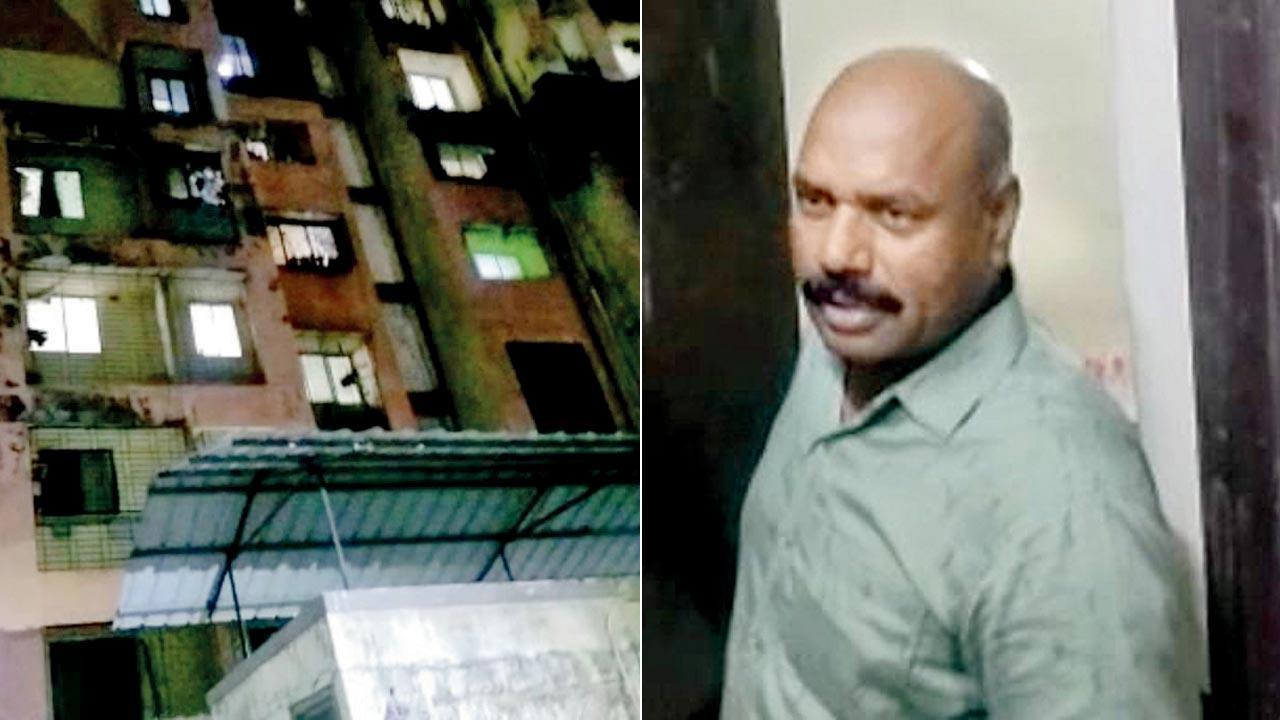 The building where the woman lived with her boyfriend; (right) a police officer at the flat that the murder occurred in. Pics/Hanif Patel
A 56-year-old man has been arrested by the Naya Nagar police for murdering his 32-year-old live in partner at Mira Road. According to the police, the woman was murdered two to three days ago. The occupants of the building got a foul smell emanating from one of the flats and alerted the cops. The police said that they found the woman's body cut into pieces. 
The deceased has been identified as Saraswati Vaidya, 32, while her-live in partner is one Manoj Sahani, 56. Both were living in the J wing of Geeta Akash Deep Building for the past five years. When the police broke open the door of the flat, they found Sahani inside and the woman's body in pieces on the floor of one of the rooms.
ADVERTISEMENT
According to the police, Manoj is an employee at the rationing office and had met Saraswati five years ago at his office. They hit it off and became a couple. The woman is an orphan and hailed from Ahmednagar. It's still unknown what transpired between them which led to the murder. The police found pieces of the woman's body inside the flat and claim that Sahani intended to dispose of the pieces just like in the Shraddha Walkar case. A cutter has been used to cut the body into pieces, the police have said. 
"The accused has been arrested from the flat. He said he had read a lot about the Shraddha Walkar case and wanted to dispose of body just like that," said DCP Jayant Bajbale. "The accused is in our custody and we are in the process of interrogating him," he added. Do you practice ecotourism?