According to the police, the suspect had made defamatory remarks after the Thane Municipal Corporation (TMC) on May 25 pulled down the extended portion of a sweet shop in the Panch Pakhadi area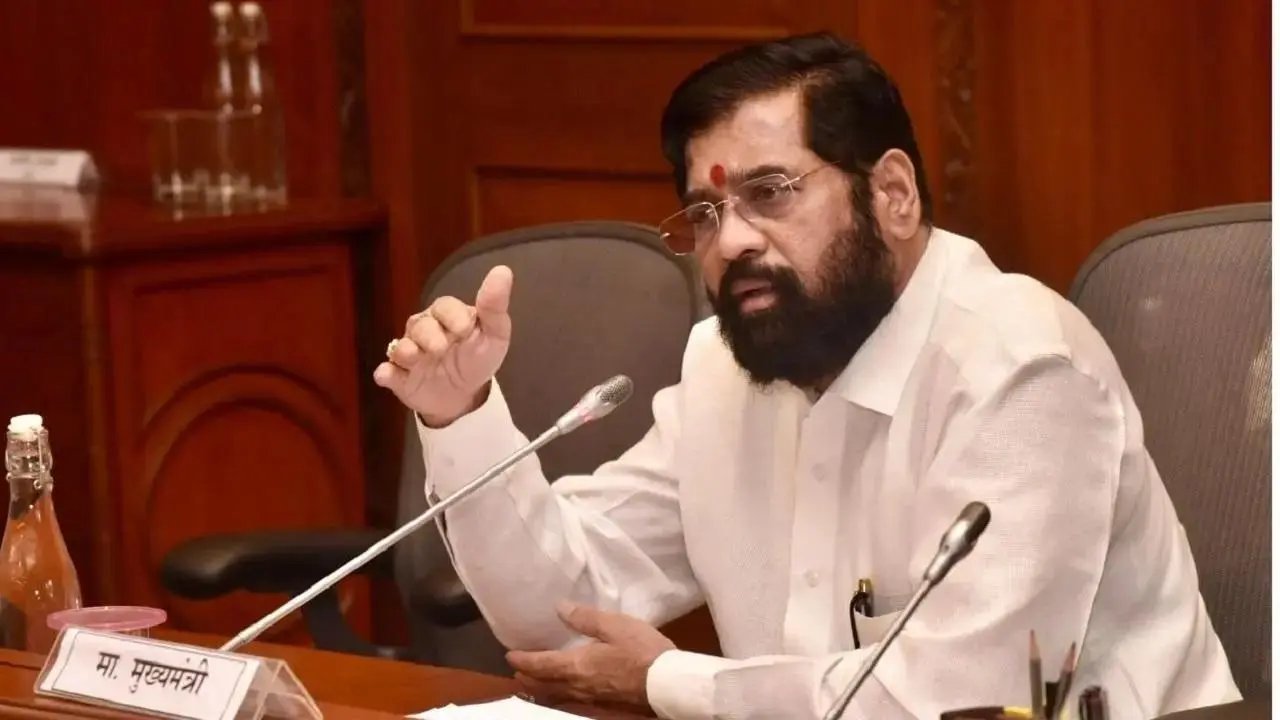 CM Eknath Shinde. File Pic
The Thane city police in Maharashtra on Tuesday registered another case against the member of a political outfit, who was earlier booked for allegedly defaming Maharashtra Chief Minister Eknath Shinde's family. The suspect was arrested after a case was registered against him by the Thane police, an official said, reported the PTI.
According to the police, the suspect identified as Ajay Jeya of Dharmarajya Paksha, had allegedly made defamatory remarks against Maharashtra Chief Minister Eknath Shinde's family after the Thane Municipal Corporation (TMC) pulled down an extended portion of a sweet shop in the Panch Pakhadi area. The action was taken by the Thane Municipal Corporation on on May 25. Following the action, the suspect had allegedly made remarks against CM Shinde's family on social media platform.
ADVERTISEMENT
Following the demolition, Jeya claimed on social media that the action was taken after a relative of the chief minister had a tiff at the shop, the official told the PTI.
The shop owner on Monday lodged a complaint with the Naupada police saying that no such incident ever occurred. He said, similar action was taken against other shops in the area and that Jeya was trying to defame Shinde's family.
The police had then registered a case under Indian Penal Code section 500 (defamation), the official said.
Meanwhile, an another offence was been registered against Jeya based on a complaint by an assistant municipal commissioner of the Thane Municipal Corporation. In his complaint, the officials said that as a part of the drive to remove encroachments, the civic staff had removed encroachments from the shop in question and other shops as well that day, according to the PTI.
The civic official in his complaint alleged that through his social media post, the suspect had defamed the civic body and its officials and compared it to Mughal rule, and hurt the feelings of the employees of the civic body, reported the PTI on Tuesday.
On his complaint, the police in Thane have registered an another FIR under section 500 (defamation) and other relevant provisions of the Indian Penal Code (IPC) against the arrested suspect, the official said. 
(with PTI inputs) Will the newly created special police commissioner post help Mumbai with better policing?