The accused, identified as Surendra Jadhav, attacked Darshan on his leg and face with a knife, but the student didn't budge and handed him over to the public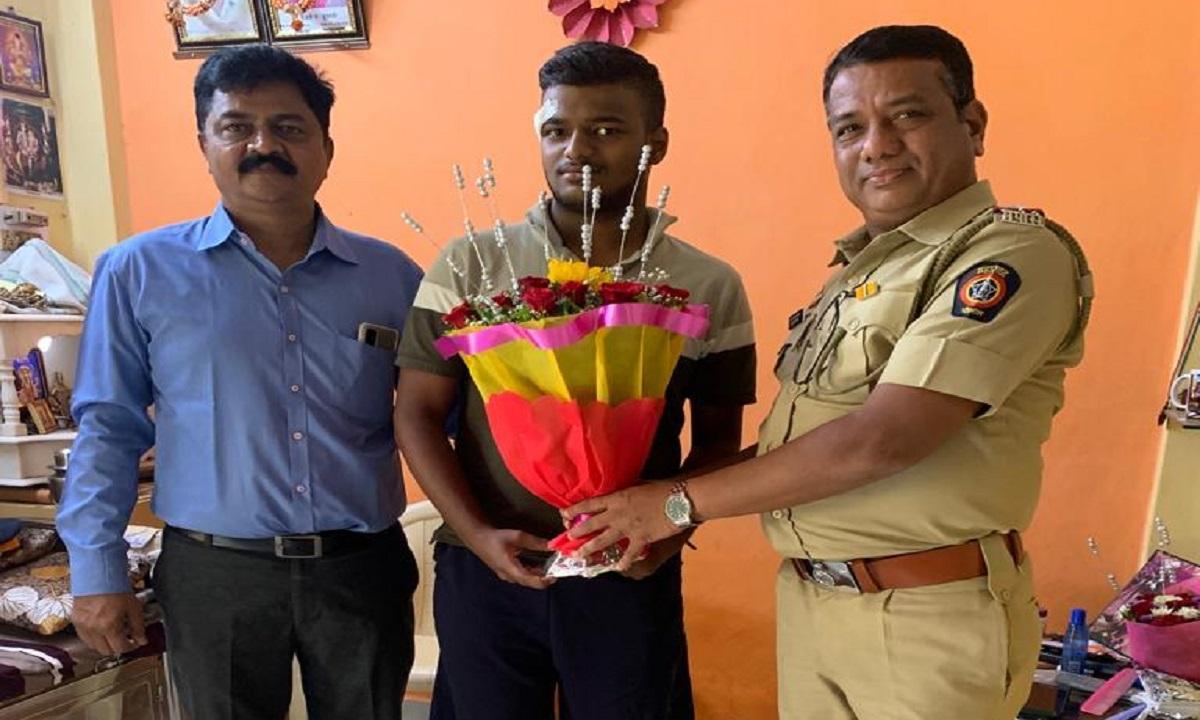 Darshan Jungari receives boutique from Senior Inspector of Matunga Police station Deepak Chavan
A heroic act of a 21-year-old student helped Matunga Police arrest a thief red-handed on Wednesday afternoon.
The student, identified as Darshan Jungari, was on his way to Five Gardens to pick up his friend when he noticed a person running towards Parsi Agyari and a few people chasing him. Darshan ran towards the thief and tried to catch him.
The accused, identified as Surendra Jadhav, attacked Darshan on his leg and face with a knife, but the student didn't budge and handed him over to the public. Later, when the police reached the spot, they recovered a mobile phone and a purse from the thief.
The incident came to light after a hall staffer saw a suspicious person leaving Palamkote Hall at Five Gardens with a mobile phone and a purse. Satish Churi, a relative of the bride, had come to attend the wedding at the hall. At 3 pm, the staffer came to Churi and alerted him about the suspicious person. Later, they noticed that a mobile phone was missing from the bride's room. After realising that the thief was running away, Churi and his friend started chasing him.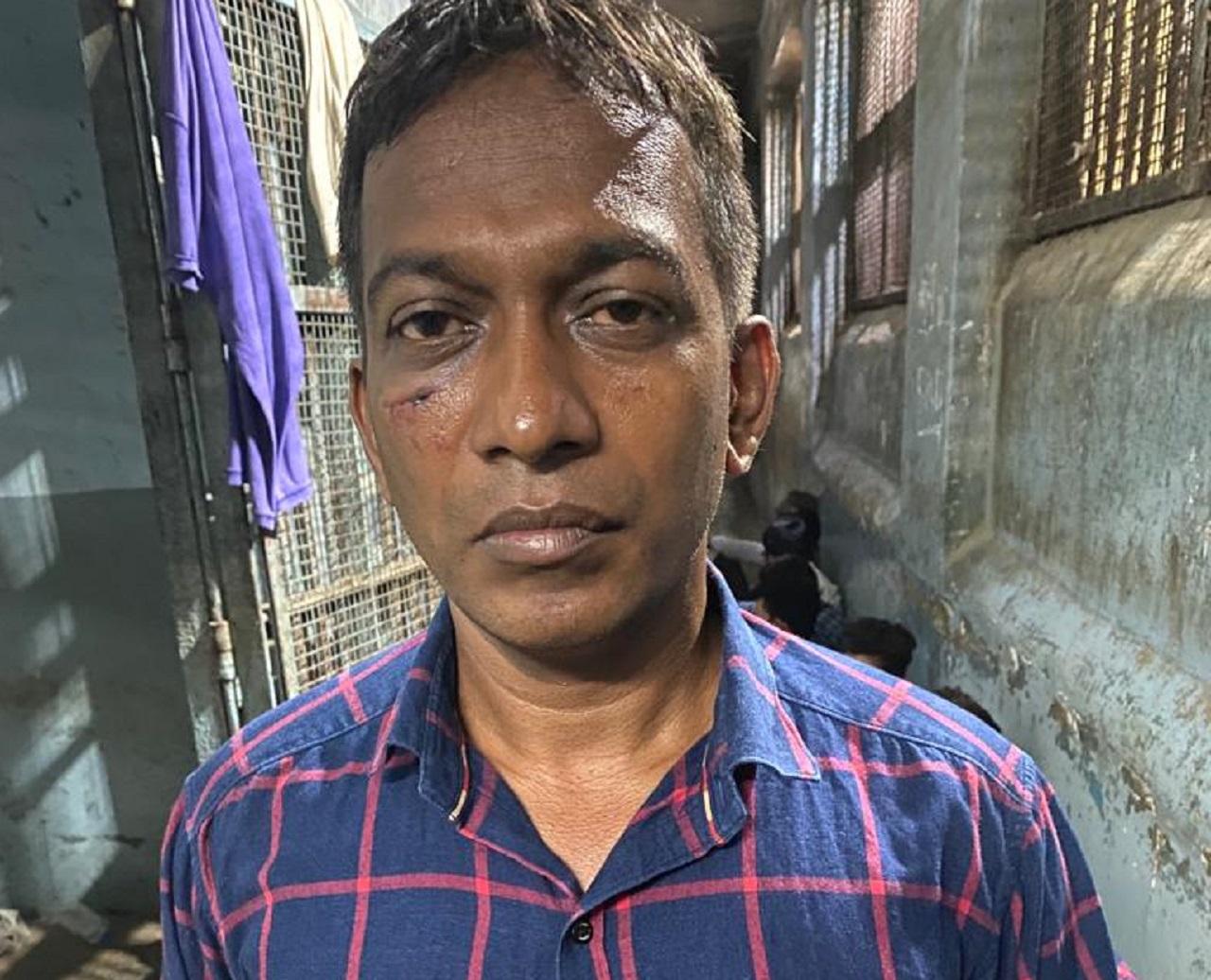 Accused Surendra Jadhav
"The thief attacked leg and face of the man with a knife, but he didn't lose his grip and managed to nab him till people reached out for help," he added.
Darshan said, "As the thief approached me, I blocked his way and immediately got hold of him. His knife attack left me bleeding, but somehow I managed to hold him for a couple of minutes by the time people and cops arrived."
Darshan received four stitches on his leg and eyebrow and was treated in hospital. Darshan is studying a fitter course at Agripada Industrial Training Institute.
The Matunga Police recovered a mobile phone worth Rs 30,000 and a purse from the accused. "Due to Darshan's daredevil act we got hold of the thief. He sustained two deep wounds and was rushed to KEM Hospital. We congratulated him for his bravery," said Deepak Chavhan, Senior Inspector of Matunga Police station. The accused was arrested and booked under IPC section 394 (voluntarily causing hurt in committing robbery).