He was arrested after passenger was busted with gold paste worth nearly R2 crore stitched into his jeans in May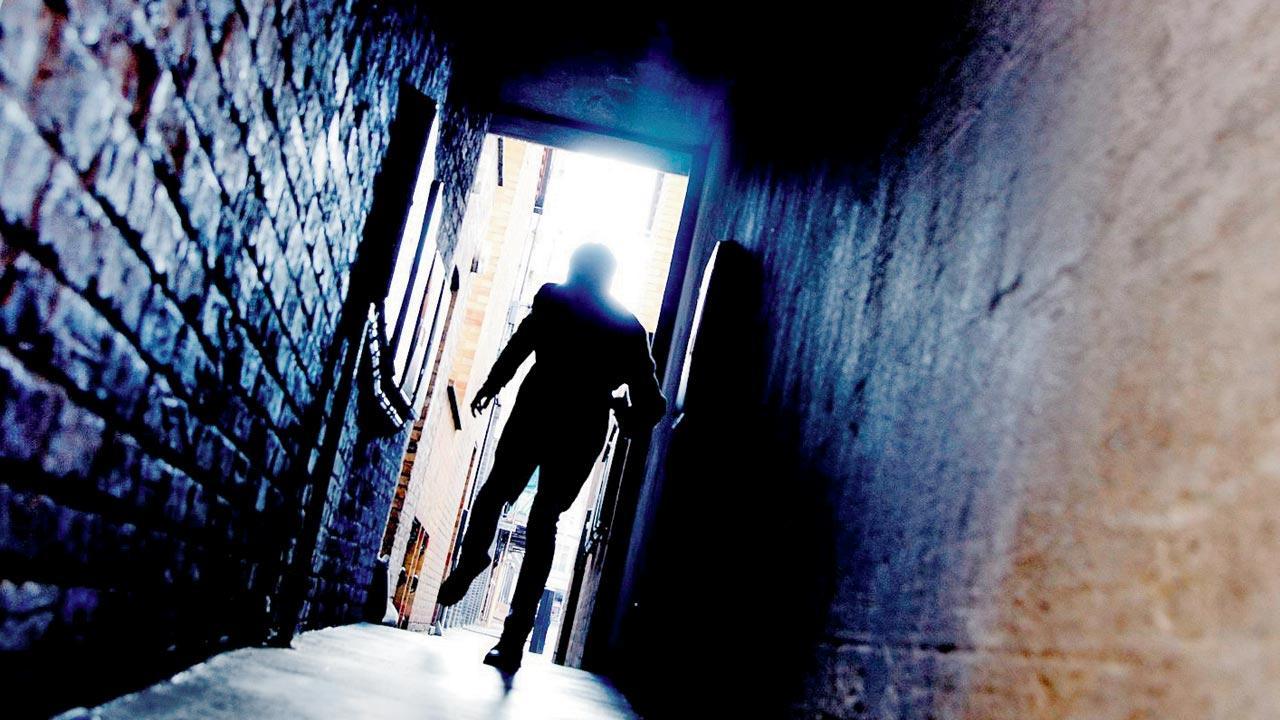 The accused was scheduled to appear before the court for transit remand. Representation pic
Listen to this article
Mumbai crime: Gold-smuggling mastermind leaps out of DRI office window, flees with evidence
x
The 40-year-old mastermind behind a gold-smuggling operation, Mehul Jain, made an audacious escape from the office of the Directorate of Revenue Intelligence (DRI) at Marine Lines on Thursday night. Jain leapt out of a window and fled with crucial case documents, including the panchnama of his arrest, before the authorities could secure transit remand to take him to Ahmedabad. The seizure of gold, weighing almost three kilograms and valued at almost Rs 2 crore, had led to his arrest.
Police respond quickly
ADVERTISEMENT
The Azad Maidan police swiftly responded to the situation, registering a case against Jain under Indian Penal Code (IPC) Section 224 for resistance or obstruction to his lawful apprehension. "A case has been registered and multiple teams are examining CCTV camera footage to locate the absconding accused," an officer of the Azad Maidan police said.
Jain's escape has raised serious concerns regarding security measures at the DRI office. He was scheduled to appear before the court for transit remand.
The background
The unfolding drama traces back to a significant gold-smuggling operation in May led by the DRI Ahmedabad. Their vigilant efforts led to the interception of an air passenger named Vijaykumar Mali, who was travelling from Abu Dhabi to Ahmedabad and was suspected of gold smuggling. Mali's attempt involved concealing 2,814 kilograms of gold paste, valued at Rs 1.76 crore, ingeniously stitched into his jeans.
Also read: Maharashtra: Will Ajit Pawar have to eat his words?
During the investigation, Mali admitted to being part of a smuggling network orchestrated by none other than Jain. The latter would allegedly pay Mali s ,000 for every successful smuggling attempt. Jain also provided Mali with accommodation in a Sharjah apartment along with several others who were also involved in this illicit operation.
One individual, Ritesh Patel, was responsible for delivering the gold to Mali, who had previously successfully smuggled 2.5 kilograms of gold. The entire operation was masterminded and coordinated by Jain, with the gold handover facilitated by one Minesh from Surat.
The authorities, aware of the connection between Jain and Minesh, summoned the former for questioning. When he failed to appear, he sought anticipatory bail, which was denied by the court last Friday. Subsequently, a lookout circular was issued against Jain. He attempted to flee the country on Thursday but was intercepted by immigration officers based on the circular. DRI officials in Mumbai were alerted, and while they were preparing to produce him in court, Jain managed to escape.
Sept 28
Day accused was arrested
"Exciting news! Mid-day is now on WhatsApp Channels

Subscribe today by clicking the link and stay updated with the latest news!"
Click here! Do you often purchase books by the kilo in Mumbai?