Police nabbed the accused within 17 hours using the call data record of his friend's phone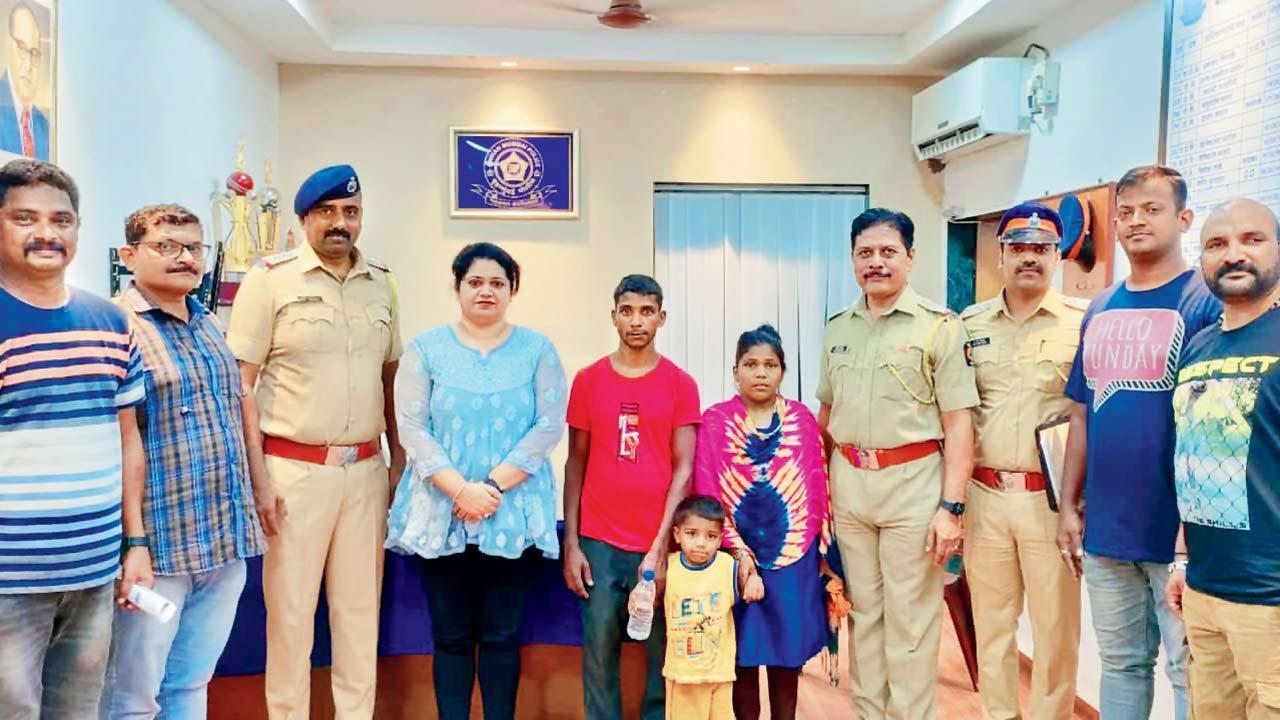 The rescued child with his parents and police officers
A security guard has been arrested for kidnapping a three-and-a-half-year-old boy and demanding a ransom of Rs 50,000. Malad police, which solved the case and nabbed the accused within 17 hours, said the accused allegedly committed the crime to arrange for money for his wedding.
As per sources, Mukesh Jaipal Singh, 27, had been working as a security guard at the Nadiadwala Colony no. 1 at Malad West for the past four years and the victim and his parents, both labourers, also lived there. Singh and the victim's family knew each other and he allegedly gave chocolates to the child often. 
However, Singh took the boy to give him chocolate around 8 pm on Tuesday but did not return. He called the supervisor of the labourers at 9 pm and demanded Rs 50,000 as ransom. The child's parents then approached the police.
Under the guidance of DCP Vishal Thakur and ACP Renuka Bagade, several teams were formed to probe the case. Singh's mobile phone was found switched off, so the cops traced the phone of his friend, who would often visit Singh.
After getting the call data record of Singh's friend, the police found out that Singh allegedly took phones from vendors and auto drivers saying that he lost his phone and needed to call the boy's mother. 
The police finally nabbed Singh from Kandarpada, Dahisar West on Thursday night and rescued the child. Singh was presented before a court and has been remanded in police custody for three days. During interrogation, he said that he needed the money to get married, and hence committed the crime.
Rs 50k
Amount he demanded as ransom