Bihar man claims he took the boy for 'future support' and to 'fulfill his desire of becoming a father'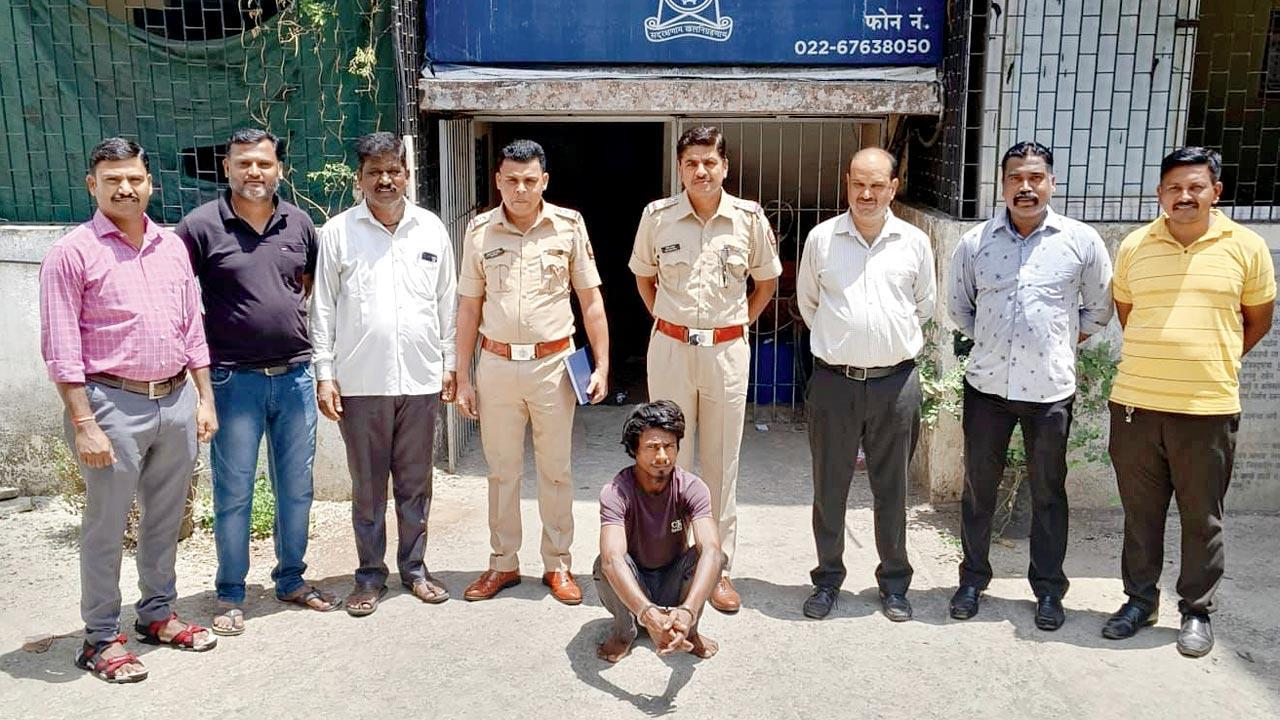 Asif Pathan, the kidnapper, in the custody of the Vasai railway police
The Vasai railway police successfully rescued a four-year-old boy who was kidnapped by a 25-year-old man from Bihar at Virar railway station. The accused, identified as Shanshan alias Asif Pathan, had specifically come to Mumbai with the intention of kidnapping a child between the ages of 4 and 5 for his "future support" and to "fulfill his desire of becoming a father".
The incident took place on Sunday afternoon when the boy and his mother, who are beggars, were sleeping at Virar railway station. Pathan approached the boy, offered him a vada pav to eat, and later gave him a chocolate before kidnapping him. When the mother woke up, she discovered her child missing and immediately sought help from the railway police.
ADVERTISEMENT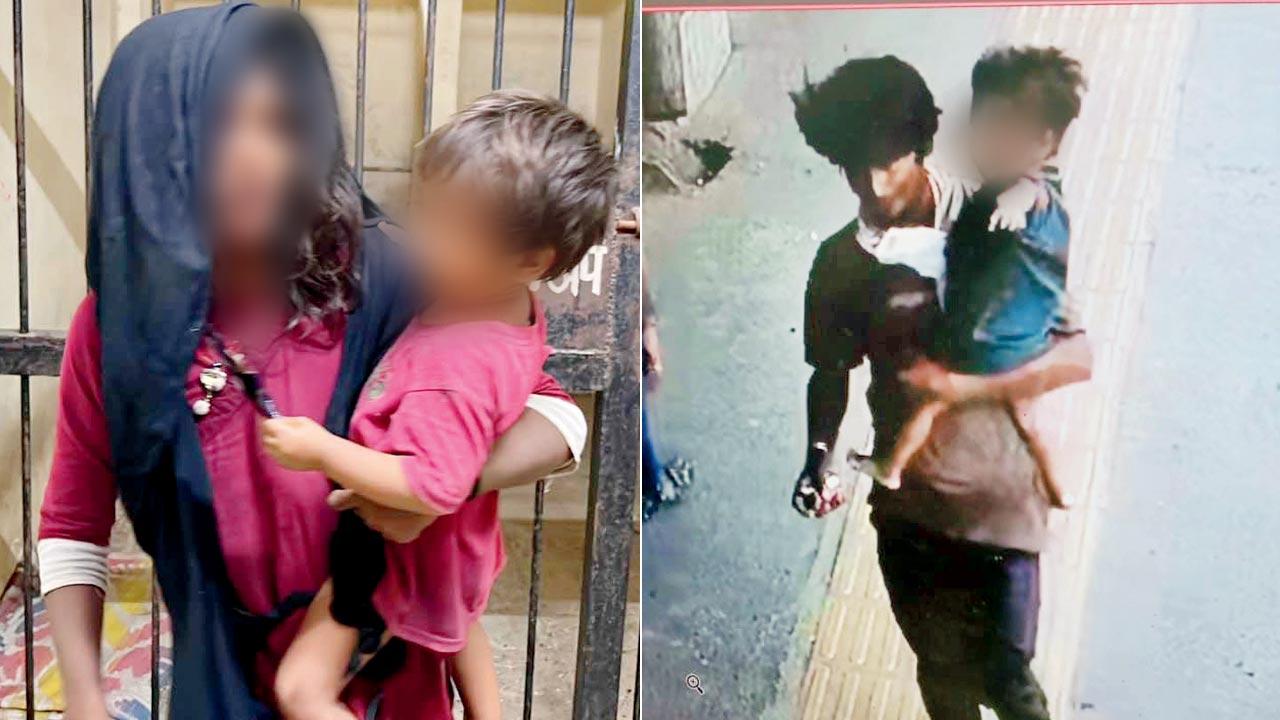 The four-year-old boy was rescued by Vasai Railway police and reunited with his mother. Pic/Hanif Patel; (right) Grab from the CCTV footage showing the kidnapper with the child
The Vasai railway police acted swiftly, analysing CCTV footage from Virar railway station, and identified the kidnapper as an unknown man aged between 25 and 30. They determined that the accused had boarded a train and alighted at Dadar railway station. Further investigation revealed that the accused had changed his route and reached CSMT.
The police apprehended the accused at CSMT around 11 pm on Sunday. They rescued the kidnapped boy and reunited him with his mother.
Pathan, who is unmarried and facing difficulties in finding work, revealed that he had been rejected for marriage several times. Concerned about his future and wanting someone to take care of him in his old age, he resorted to kidnapping a child of the desired age range.
Senior Inspector Sachin Ingavale of Vasai railway police station commended the team's efforts, stating that the child was rescued within 8 hours of the incident. Pathan, who had arrived in Mumbai only a few days prior, admitted to searching for a child to kidnap in the city. 
11 pm
Time Vasai railway police apprehended the accused Will you take intranasal vaccine as a precautionary dose?