26/11 handler's lawyer claims Jundal said this, even as his hunger strike demanding to be moved to Anda cell has gone beyond two weeks; his recent blood and urine report reveals presence of ketones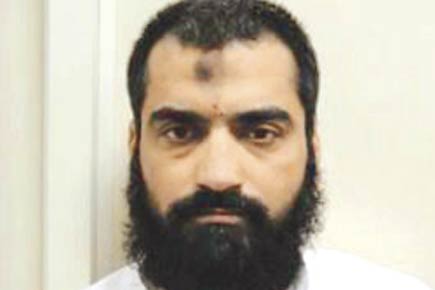 Ajmal Qasab's handler Abu Jundal (in pic), who is accused of a central role in the 26/11 attacks, and charged with waging war against India, has been on hunger strike for more then two weeks now, and his recent blood and urine report reveals the presence of ketones.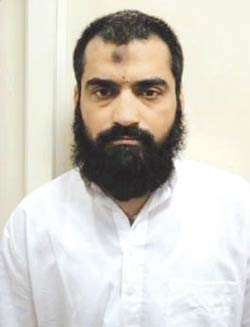 Abu Jundal
On August 5, Jundal's advocate, Asif Naqvi had filed an application before the Special MCOCA court saying Jundal had gone on a hunger strike, and atrocities were being committed against him by jail authorities, who keep telling him to accept his guilt.
According to his lawyer, Jundal says, "It's better I die, instead of staying in this situation." Jundal is not going to court in the Aurangabad arms haul case. But the jail authorities file his medical report on a daily basis.
His report produced in the court on Thursday says his urine and blood investigations reveal the presence of ketones. The report says his health is relatively stable at present but he might need to be admitted in J J hospital this week.
The report also says that he had glucose powder once on Wednesday and Thursday. Speaking to mid-day, Naqvi said, "He is going to remain on hunger strike unless he is shifted. His condition is deteriorating.
Jundal says that if the authorities are looking at his security, then they should at least shift him to the Anda cell. He doesn't want to stay in solitary confinement." Naqvi had previously told mid-day, "Jundal is feeling very isolated in solitary confinement as there is no air, no light and he has not been brought out of the jail for a long time."
Jundal has also alleged that the fact that he is not allowed to step out of the cell for long periods is causing him mental stress. He alleged that atrocities are also being committed against him by jail authorities, who want him to confess.