Local cops told to seal offices and monitor social media activities of known members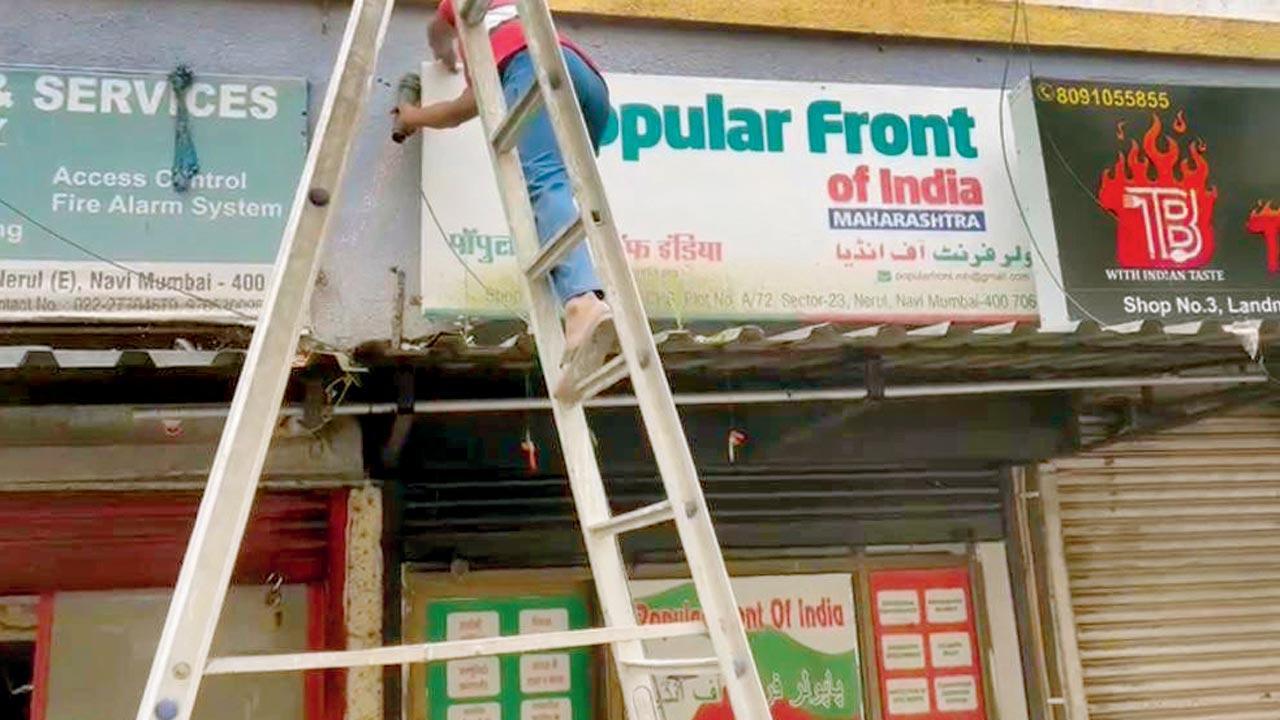 The hoarding of a Popular Front of India office being removed in Nerul, Navi Mumbai, on Wednesday
The Maharashtra police instructed all the commissionerates and district police to remove the hoardings and seal offices of the Popular Front of India (PFI) after the Centre banned the organisation on Wednesday. They have been told to monitor the members' social media activities to prevent any instigation. 
Deputy Chief Minister Devendra Fadnavis on Wednesday welcomed the ban on the PFI for five years under the Unlawful Activities (Prevention) Act (UAPA).
Fadnavis, who also holds the portfolio of home ministry, has directed the Maharashtra director general of police (DGP) to place PFI members under surveillance and monitor their activities to prevent any untoward law and order situation.
Also read: Board of PFI's Navi Mumbai office removed amid security; offices in Thane shut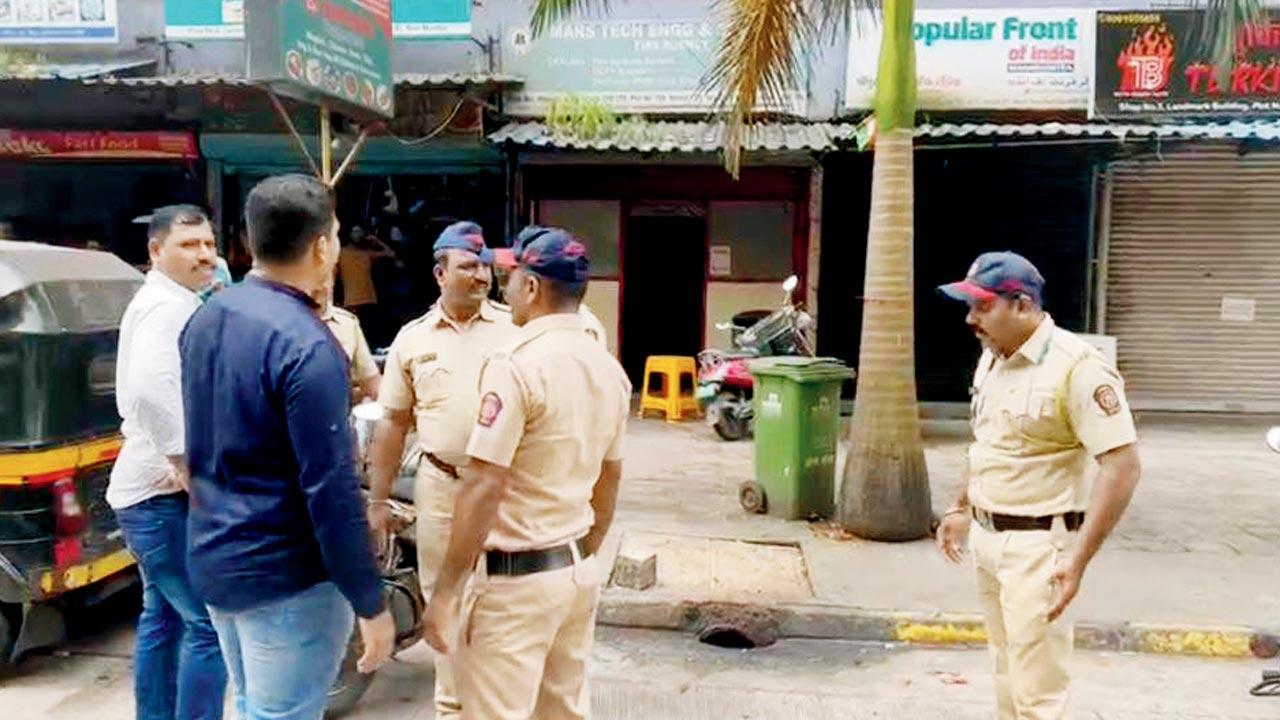 PFI's Nerul office was sealed amid tight security on Wednesday
Police have also been asked to monitor social media platforms and WhatsApp groups as a preventive measure in case PFI members share messages to garner support, and if there is an attempt to instigate a particular community.
They are to ensure that the PFI members are not sharing anything that portrays the outfit as the victim in an attempt to gain sympathy of the community.
Mumbai Police Department's Special Branch, which keeps a tab on social media, has removed hundreds of posts supporting the PFI after the Central government announced the ban early Wednesday.
One such action involved a Powai resident, who is the general secretary and finance in-charge of the PFI in the city. Police sources said he posted comments on a social media platform that could have led to a law and order problem. The post was removed and he was taken into preventive custody, they added.
Sources said multiple offices of the PFI in Maharashtra have been sealed and their hoardings removed, including one in Nerul, Navi Mumbai.
The ban follows the pan-India raids by the National Investigation Agency (NIA) earlier this month. The Anti-Terrorism Squad (ATS) of Maharashtra has since arrested 22 PFI members and office-bearers from different locations, including Mumbai, Thane, Navi Mumbai, Aurangabad and Malegaon.
5 yrs
Period of the ban on PFI
22
No. of PFI members arrested in state since the NIA raids