NGO Vanashakti accuses the corporation of polluting the water body, writes to top officials urging immediate action against destruction of biodiversity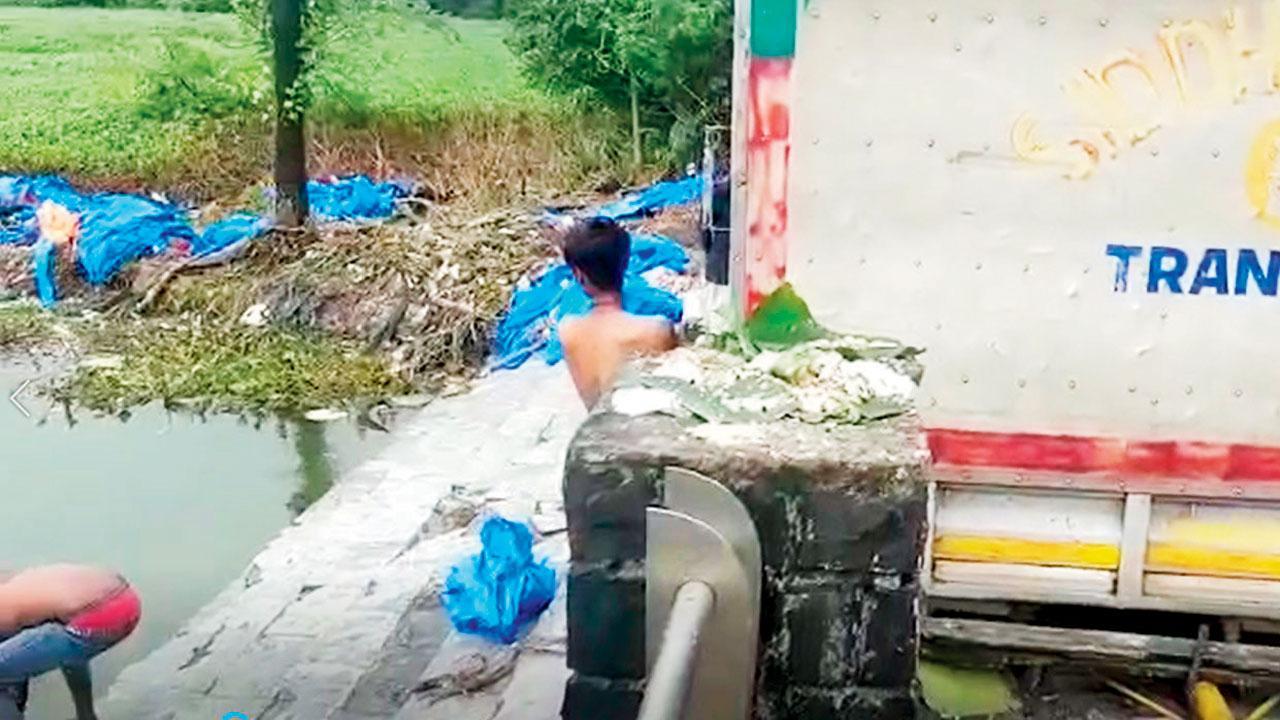 Screengrabs from a clip of a vehicle and workers who allegedly dumped Ganpati idols in Powai lake; as per Stalin D, the plastic bags contain remnants of the idols, many of which are made of plaster of Paris
AMID a controversy surrounding a cycle track along the periphery of the Powai lake, an environmental activist has now accused the BMC of dumping Ganpati idols in the water body. Stalin D of non-profit Vanashakti has written to the state's principal secretary-environment, member-secretary of Maharashtra Pollution Control Board, BMC chief and member-secretary of Central Pollution Control Board, alleging damage to the important lake.
"This is to highlight blatant violations of the water pollution control laws by MCGM. While the corporation has made arrangements to create sections in water bodies for being used for the purpose of Lord Ganesh idols during Ganeshotsav, we are convinced that this is nothing but tokenism," reads Stalin's letter. He said authorities should start desilting the lake the very next day after immersion to check water pollution as many idols are made of plaster of Paris (PoP). "Ideally, Powai lake should have been cleaned by removing the remnants of the idols. What we saw today was shocking to say the least," Stalin said in his letter.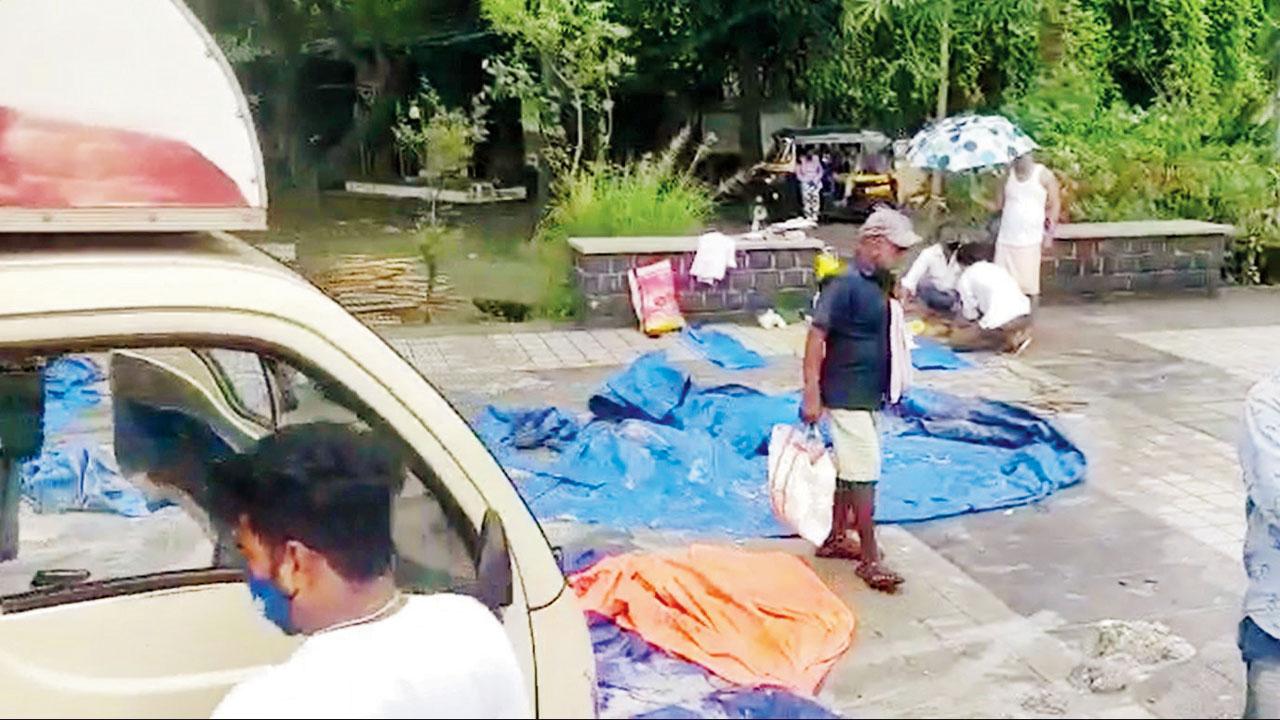 He also wrote that the freshwater lake is an Indian marsh crocodile habitat. "Tempo loads of discarded idols collected from various other locations were being dumped into Powai lake. This was being done by MCGM [BMC] and the officer of S ward confirmed it on the phone. When questioned, the vehicle and its operators fled the site. However we have taken videos and photographs of the offence and are sharing it in this email," Stalin said in his letter. He also claimed that they had earlier caught BMC vehicles disposing of cement slurry in creeks and mangrove patches.
"Now we have caught the same act repeated in the freshwater Powai lake. This is the most irresponsible act by the BMC. We are seeking stringent action against the violators and we will be presenting the evidence in court as well. We will be grateful if the statutory body shares the action taken report with us," added Stalin.  The activist has also demanded that BMC give up the control of the lake and hand it over to the forest department for management and revival.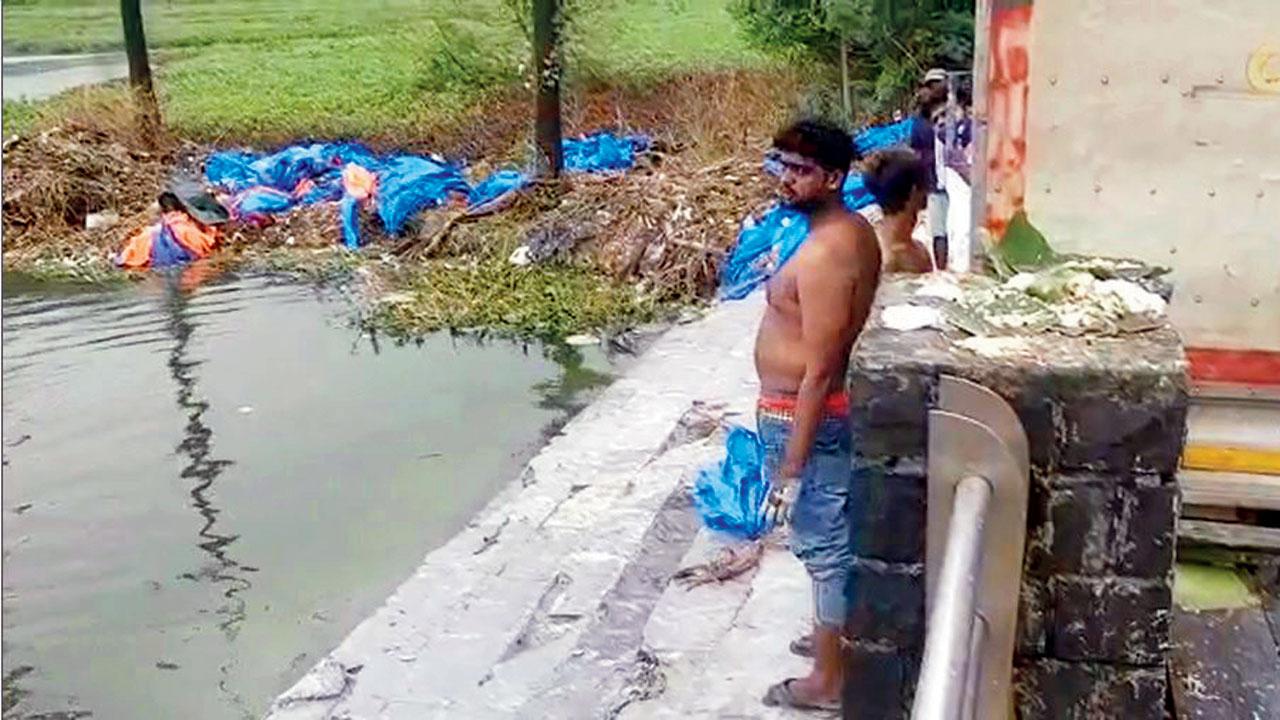 Ajitkumar Ambi, S ward officer, said, "Desludging and desilting will be carried out after 10 days of immersion. To ensure that the religious sentiments of citizens are not hurt we have to re-immerse the idols again. We will soon be formulating guidelines about the re-immersions soon."
Last month, locals and activists had slammed the BMC for a cycling and jogging track project around the Powai lake. They said the civic body had damaged the water body and killed trees. Following a report in mid-day, a complaint was filed with the Union environment ministry, which then sought a report on the work.