Complainant alleges pressure is being mounted on his jailed brother to withdraw his complaint even as the state home minister orders thorough probe into allegations of corruption inside Arthur Road jail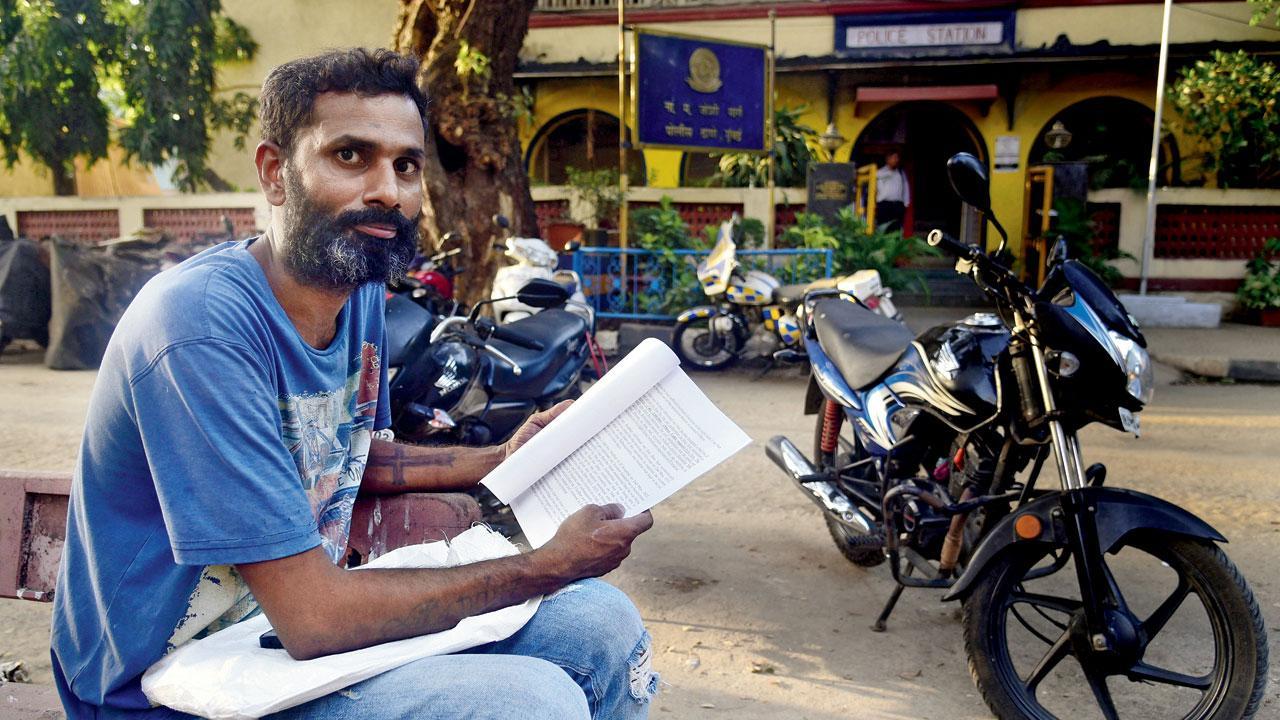 Sikandar Shaikh, brother of complainant
Hours after mid-day's expose on Thursday, Home Minister Devendra Fadnavis ordered an investigation into an undertrial's allegations of prison cops extorting lakhs from inmates for a comfortable sleeping space at Arthur Road jail. "The additional director general (Prisons) has been asked to probe the allegations. An enquiry has been started by DIG (Prisons)," Fadnavis's office told mid-day on Thursday.
 
I have told the deputy inspector general (Prisons), South Region to conduct a thorough probe into the allegations of the inmate (published in mid-day)," Amitabh Gupta, additional director general (Prisons), Maharashtra, told mid-day.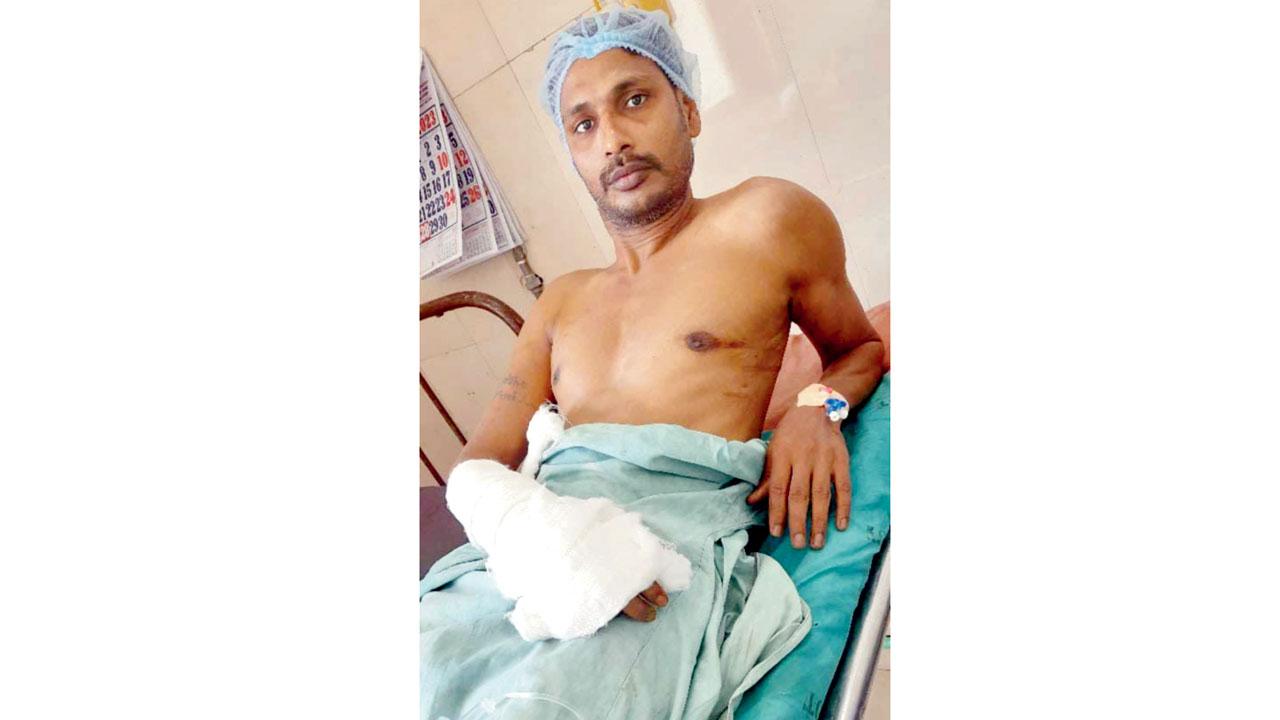 Undertrial Iqbal Shaikh fractured his hand after being allegedly thrashed by a hawaldar at Arthur Road jail in April
ADVERTISEMENT
Meanwhile, DIG (Prisons) Yogesh Desai (south region) said, "I am conducting a thorough investigation into the allegations made by the inmate and recording the statements of all the prison staff and the inmates who witnessed the alleged incident of April 24 at Arthur Road jail." The probe report will be submitted before the ADG Prisons in Pune and strictest action will be taken if any prison staff member is found guilty, Desai added.
According to sources in Arthur Road jail, there was a pin drop silence on the premises after mid-day hit the news stand with the big exposé on Thursday. "Today, everybody is silent. They are busy covering up their misdeeds before the arrival of the DIG," said a source. However, there is no misdeed to cover up, according to Arthur Road jail superintendent Nitin Vayachal. "I was in the USA since April 20, on a month-long leave. So, I don't know what exactly happened, but the allegation that inmates have to pay for sleeping space is nothing but a blatant lie," he told mid-day.
On the allegation that hawaldar M K Bhoir assaulted undertrial Iqbal Abbas Shaikh for speaking up against the cash-for-bed racket, "The hawaldar is innocent. At least he cannot demand money from any inmate for sleeping space. Iqbal is trying to gain media attention just to secure bail as he is imprisoned since 2021. How can he pay Rs 3 lakh when his bank account has only Rs 55?" Vayachal said. Bhoir allegedly assaulted Iqbal on April 24.
CCTVs don't work: jail top cop
Vayachal instead alleged that almost all of the CCTV cameras in the prison have been dysfunctional for a few years now, and that his requests to the ADG (Prisons), Pune, and others have yielded to result. "At least 120 CCTV cameras are currently required for the electronic surveillance of Arthur Road jail, as all the machines that were installed during 2013-14 got damaged in rainwater.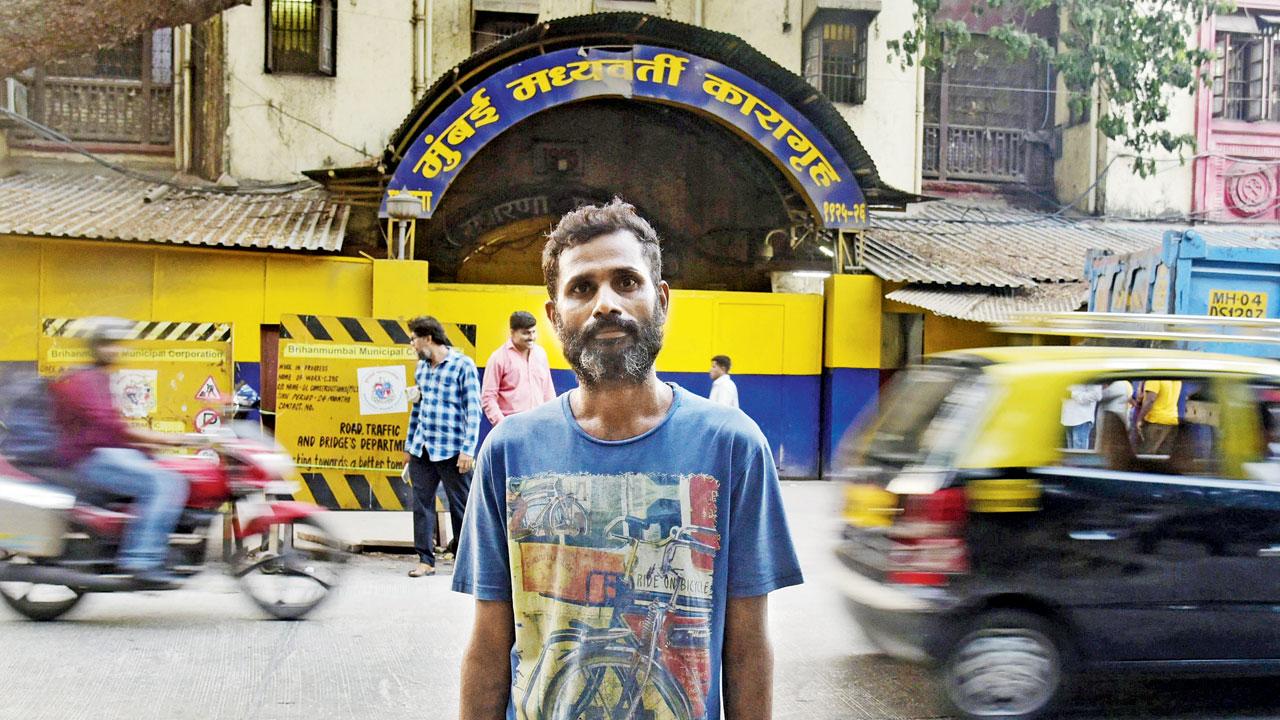 Sikandar Shaikh, Iqbal's brother. Pic/Atul Kamble
"I have written many letters to ADG (Prisons), Pune, for the installation of CCTV cameras, but the government is not paying heed to our request. I have also written to the collector so that the MLAs/MPs funds can be used for CCTVs, but there is no response. Due to COVID-19, there is scarcity of grant," Vayachal claimed. "But I am telling you that there is no money involved for sleeping space at Arthur Road," he insisted.
He then pointed out that four CCTV cameras are functional in barrack number 12, which was recently renovated for fugitive diamantaire Nirav Modi. The Indian government is trying to extradite him from the UK. The source also confirmed to mid-day that CCTV cameras inside the jail don't work. When told about dysfunctional CCTVs, Sikandar pointed out, "If the CCTV cameras are not functional at Arthur Road jail, the prison staff will continue their highhandedness and assault, get away with false stories." If what the officer is saying about CCTVs is true, then there is no visual proof of Iqbal's assault, he added.
'Cop putting pressure'
Sikandar Shaikh told mid-day that PSI Sagar Parkale of N M Marg police station, where he had gone on Wednesday with a complaint, is threatening his jailed brother Iqbal. He also visited Arthur Road jail on Thursday. "Something was not right. My brother is a confident man and does not break down easily. But he was in tears when I met him today after waiting for four hours.
"PSI Parkale had gone to meet my brother in the jail. He told me that Parkale threatened him and asked him to withdraw his complaint, saying that he cannot do anything against the prison staff," Sikandar said.
PSI Parkale told my brother on Wednesday evening, 'Taalab me reh kar magarmach se bair kyun le raha hai? Jail staff wale ko kuch nahi hoga. Tu akela case karega to kya hoga? Apna case wapas le le. (Your case alone won't do anything. Why are you messing with the prison staff while being jailed? Take the case back)'," said Sikandar.
Sikandar alleged that two constables were deployed during his meeting with Iqbal. "It had never happened before, but on Thursday, two constables were listening to our conversations. We could not talk freely in their presence," he added.
'Threats at jail'
On Thursday, Sikandar alleged that one Kharge, who is in-charge of barrack number 11, took Iqbal to a room and made a video of him. "Kharge forced Iqbal to say that he was not assaulted by anyone in the jail, instead he fractured his hand after falling down the staircase," he added.
"While I was waiting to meet Iqbal, Kharge was busy threatening him inside, pressuring him not to file a police complaint else we would face dire consequences," Sikandar said, adding that his brother is going to fight against the corrupt officers. Sikandar said that Iqbal also told him that police are not producing him in court, because they "know that Iqbal will expose the rate card of the Arthur Road jail where a bed sheet is sold for Rs 25,000, a pillow with a mattress for Rs 75,000".
"Soon, I will engage a lawyer to meet my brother in jail. I will not spare the corrupt officials," he vowed. Meanwhile, no case has been filed at N M Joshi Marg police station, where the complaint was submitted by Sikandar. "We are conducting an enquiry and all the needful will be done as per the ambit of law," Senior Inspector Sunil Chandramore said. Will you take intranasal vaccine as a precautionary dose?