Civic chief tells mid-day that the cause of bridge collapse in Ganga tragedy will decide contractor's fate in Mumbai project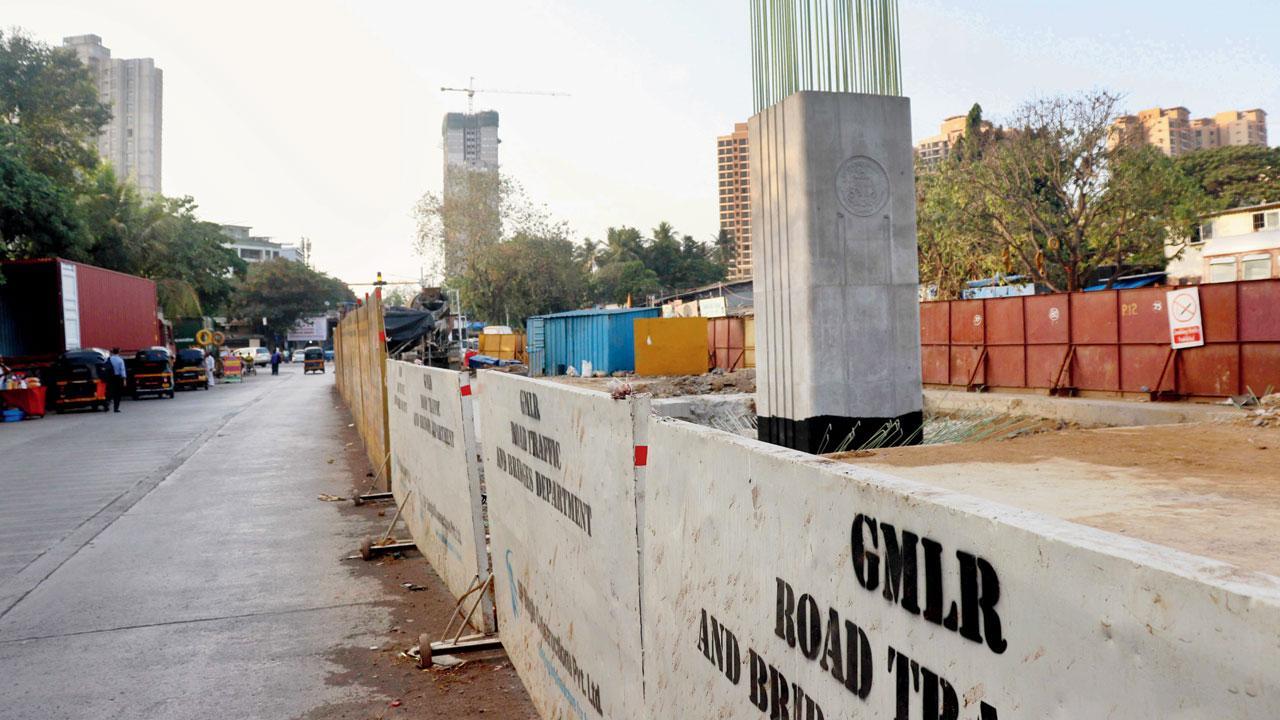 SP Singla's ongoing work on the flyover of the Goregaon-Mulund Link Road, in Goregaon. Pic/Anurag Ahire
Brihanmumbai Municipal Corporation (BMC) officials say they are sure about the quality of construction of the three flyovers being built as part of the Goregaon-Mulund Link Road, by the same company that is building the Bihar bridge that collapsed for the second time on Sunday. However, the municipal chief has said a final decision about the contract to SP Singla Constructions will be taken after a report on the Bihar bridge comes.

A video grab of the under-construction bridge collapsing in Bihar on Sunday. This was the second time it collapsed during construction. Pic/PTI
ADVERTISEMENT
SP Singla, the builder of the Bihar bridge, is constructing three flyovers in Mumbai for the GMLR project. BMC awarded it a contract of R666.06 crore in 2021 for the same. Work is on at the flyovers. Administrator I S Chahal said, "According to the primary finding, the Bihar bridge collapsed due to a fault in design. The design of our bridge has been checked by the experts of IIT Bombay. The work is going on according to that plan. The consultant is keeping an eye on it."
"The inquiry into the Bihar tragedy is on. After the final report in it, the cause of the bridge collapse will be determined —whether it was the contractor's fault or it was sabotage. We will take further decisions after the report. Currently, we are not taking any decisions about the contractor or blacklisting him immediately," Chahal added.
SP Singla is building three flyovers. One of these is at Goregaon and has six lanes. The second flyover is from Dindoshi Court to Film City. The third is at Dr Hedgewar Chowk in Mulund. The work is expected to be completed by 2025.
Rs 666 cr
Cost of the contract given for GMLR bridges
2021
Year when BMC awarded contract