'Rushing to the site in Odisha. My prayers for the speedy recovery of the injured and condolences to the bereaved families. Rescue teams mobilised from Bhubaneswar and Kolkata. NDRF, State govt. teams and Airforce also mobilised. Will take all hands required for the rescue ops,' the minister tweeted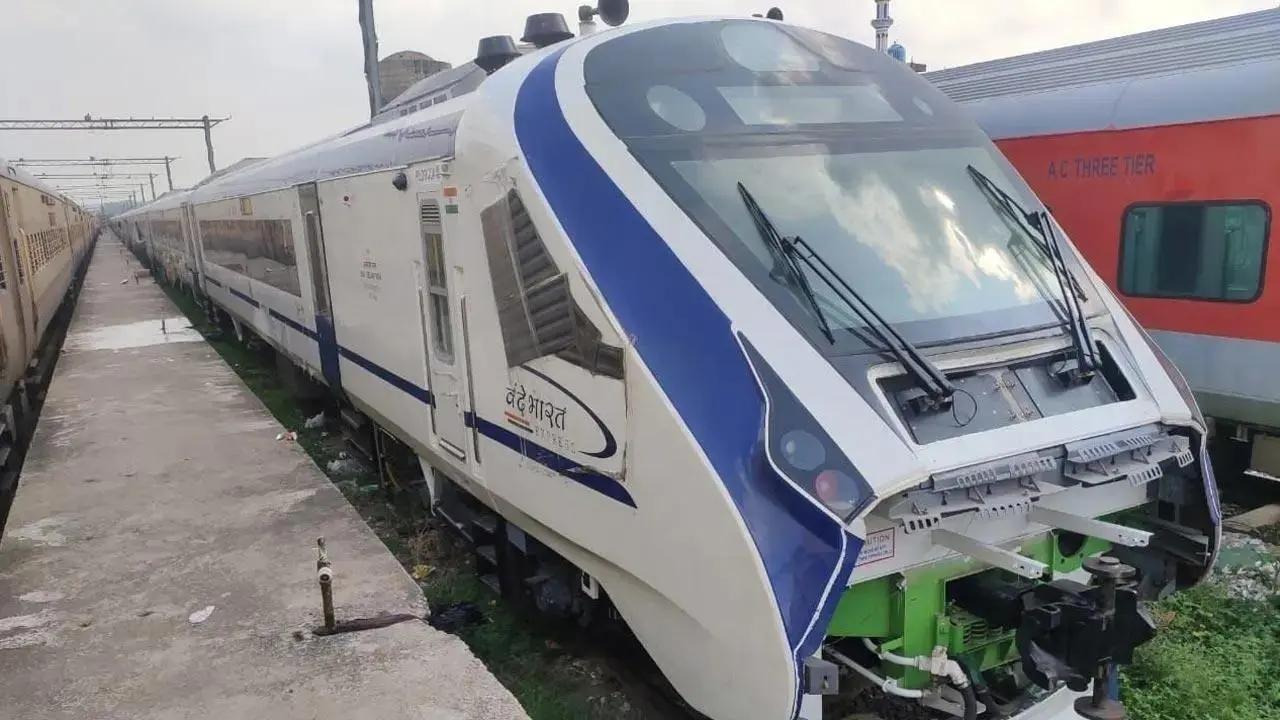 Vande Bharat train. File Pic
The Goa-Mumbai Vande Bharat event has been cancelled due to the Colamandel train accident. Railway Minister Ashwini Vaishnaw who had arrived for the event at Goa has rushed back to Balasore district where the accident has occurred to take stock of the situation.
"Rushing to the site in Odisha. My prayers for the speedy recovery of the injured and condolences to the bereaved families. Rescue teams mobilised from Bhubaneswar and Kolkata. NDRF, State govt. teams and Airforce also mobilised. Will take all hands required for the rescue ops," the minister tweeted.
ADVERTISEMENT
Prime Minister Narendra Modi was to inauguarte and dedicate Goa's first and India's 19th semi-high speed blue-white train to the nation on Saturday via video conferencing.
The 19th Vande Bharat of Indian Railways will run on the highest viaduct and longest tunnel of Konkan Railway giving breath-taking views to its passengers. The train will be operated between Goa and Mumbai via the serene Konkan Railway, an example of extreme engineering.
The entire Konkan Railway stretch has 91 tunnels and 1,880 bridges with the longest tunnel of 6.5 km at Karbude near Ratnagiri and tallest 64-metre-high bridge over Panval river at Ratnagiri. The Konkan Railway operates 756 km-long routes between Roha near Mumbai and Thokur near Mangalore. This route, which is spread across three states - Maharashtra, Goa and Karnataka - is one of the challenging terrains with many rivers, gorges and mountains.

The train will have seven halts between CSMT and Madgaon: Dadar, Thane, Panvel, Khed, Ratnagiri, Kankavli and Thivim. While the sectional speed on CSMT-Diva is 105 kmph, between Diva and Roha it is 110 kmph and on the Konkan Railway stretch it is 120 kmph. During the trial run two weeks ago, the train departed from platform number 7 of CSMT in Mumbai at 5:30 am and reached Madgaon station in Goa at 12.50 pm.
The journey will be serene, and the train will pass through lush green mountains and high bridges, including the longest tunnel on Konkan Railway at Ratnagiri. The 6.5 km long Karbude tunnel is one of the longest railway tunnels on the section.