Farhan Ahmad, who had been to popular trekking point Duke's Nose, had been missing since May 20, said an NGO that rescues trekkers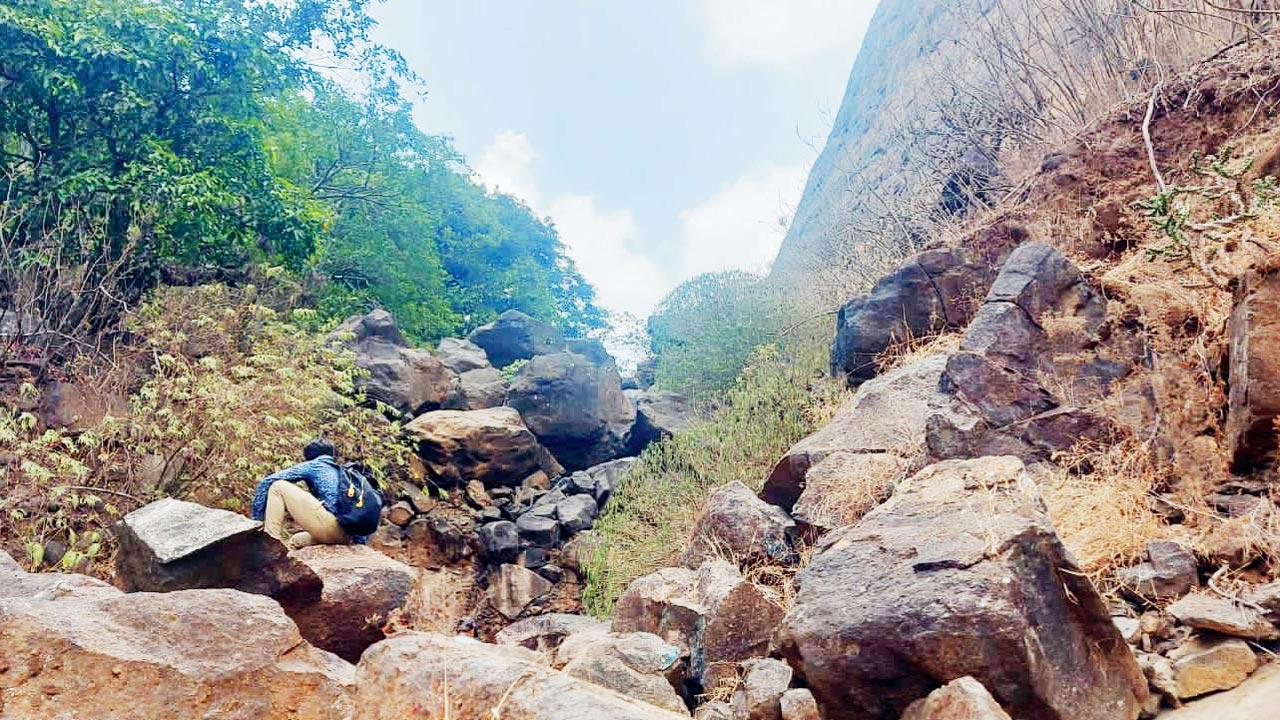 About 20 volunteers of NGO Shivdurga Mitra, Lonavla, had been looking for Farhan
A man from Delhi who went missing during a trekking trip to Duke's Nose near Lonavla was found dead on Tuesday. Several search teams had been trying to locate Farhan Ahmad, 24, for the past four days. 
Farhan had come to Maharashtra last week as he had some work in Kolhapur. But before heading for his destination, he chose to camp by Pawana and went trekking, said Sunil Gaikwad of Shivdurga Mitra, Lonavla, an NGO that rescues trekkers or retrieves the bodies of people who die in trekking accidents.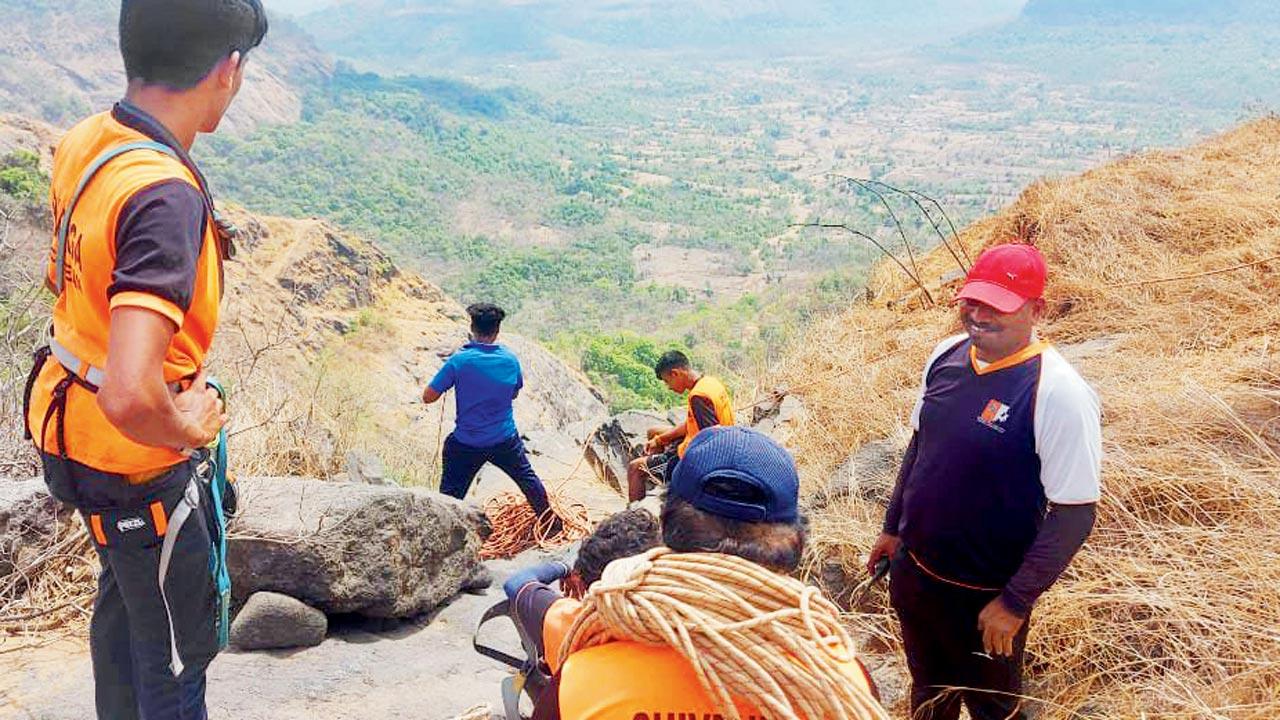 Shivdurga Mitra volunteers prepare to rappel down a mountain during the search
Gaikwad said the Lonavla police informed his team on May 20 afternoon about Farhan's disappearance somewhere close to popular trekking point Duke's Nose.
"We learnt that between 11-11.30 pm on Friday [May 20], a person had met our team members while he was going towards Duke's Nose. Our team was then returning from the spot after rappelling practice. Later we found that the same individual was the missing trekker. As he was thirsty, our team even offered him water."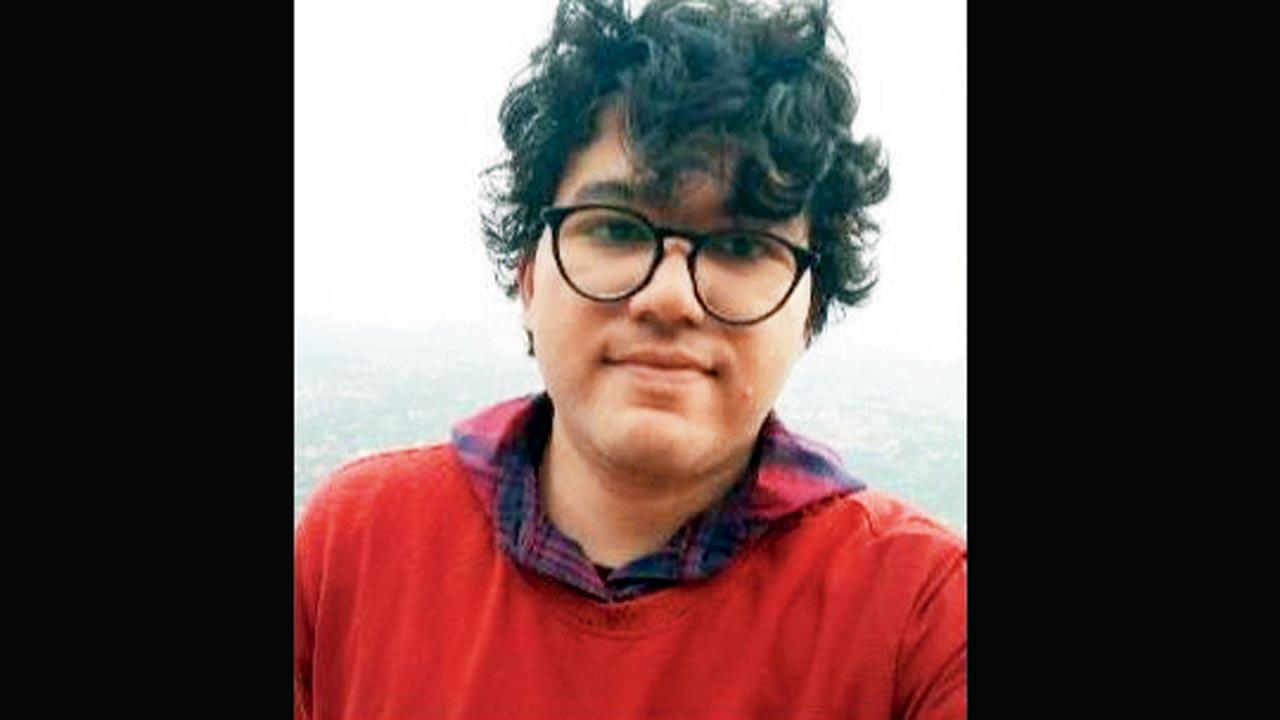 Farhan Ahmad, the trekker
Farhan apparently lost his way and ventured into the forest. Gaikwad said Farhan had informed the camping site operator about his location and also told his brother that he had lost his way. Farhan's brother alerted the local police and shared his location.
Gaikwad said they sent 20 people in different directions. "One group went in the direction of the location that was shared but the team was unable to locate him. For the next three days, the search continued," said Gaikwad. 
DYSP Rajendra Patil said, "From last three to four days we were trying to locate the body of Farhan Ahmad who had come from New Delhi to Lonavala and had gone missing during his solo trek to duke's nose. Our police department team along with other teams including Shivdurg Mitra Lonavala team searched the entire area but we were unable to locate him. His body was located by INS-Shivaji team in the morning and the body was brought up from the valley by the team in the evening. His father and brother have been stationed in lonavla from last three days. Farhan while returning from trek might have lost his way and gone towards the forest and while trying to locate the way he slipped 800 feets into the valley and died."