CR announces 20 services on weekdays, to Mumbai's favourite weekend getaway till May 31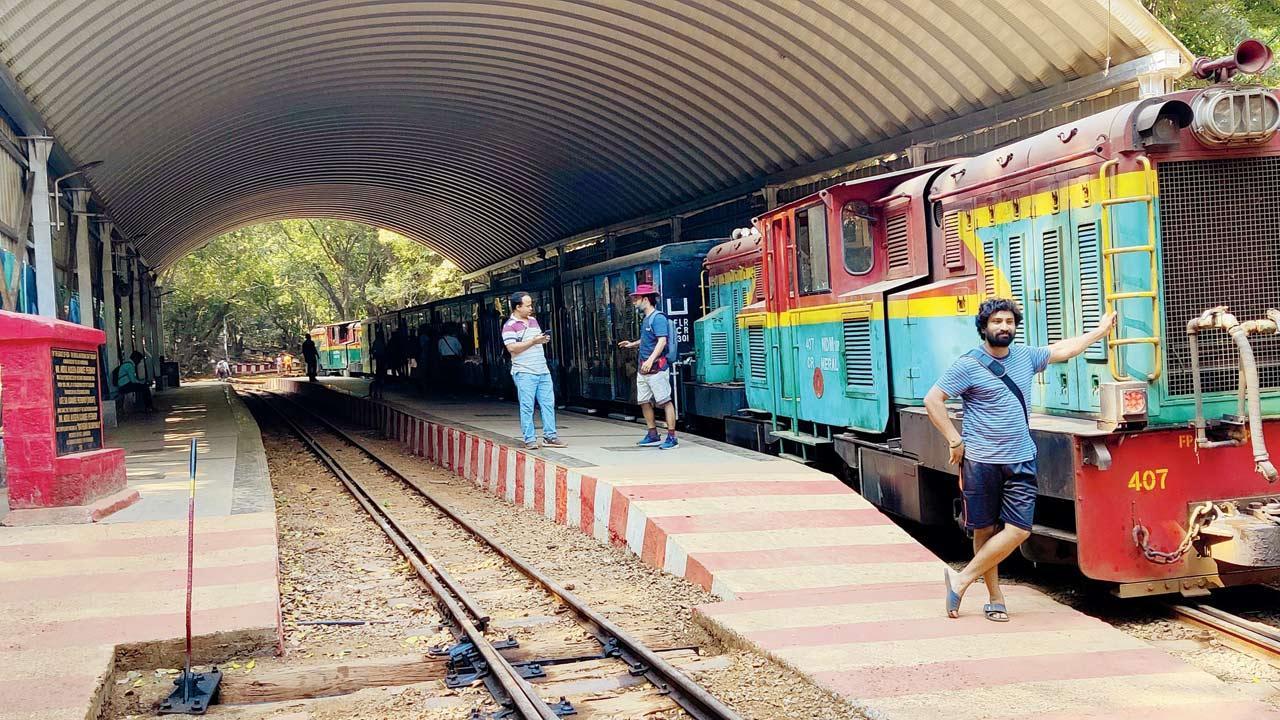 Passengers beside a toy train on the Aman Lodge-Matheran route. Pic/Nimesh Dave
Central Railway on Friday announced four more train services to the Matheran railway station on weekdays. Until May 31, a total of 20 services will run up and down the hill station between Monday and Friday.
"Earlier there were 16 services (eight up and eight down) on weekdays and now there will be 20 (10 up and 10 down). The weekends (Saturday-Sunday) already have 20 services. The addition is until May 31 to cater to the summer rush," Central Railway (CR) Chief Public Relations Officer Shivaji Sutar said.
mid-day on May 17 reported CR's plan to introduce additional services on the line to meet the demand in the summer, along with other measures to upgrade the existing Aman Lodge-Matheran narrow-gauge train services.
CR ferried 3,06,763 passengers and transported 42,613 packages from April 2021 to March 2022, with 16 services on weekdays and 20 on weekends between Aman Lodge and Matheran railway stations.
In addition to providing a comfortable journey to tourists, these services help in cheap and quick transportation of materials, too. This has generated Rs 1.82 crore in revenue from April 2021 to March 2022, including passenger earnings of Rs 1.78 crore and parcel earnings of Rs 3.29 lakh.
As per the statistics, winter is the most preferred season for passengers travelling to Matheran. November 2021 tops the chart with passenger earnings of Rs 27.65 lakh, carrying 42,021 bookings, closely followed by December 2021 with passenger earnings of Rs 27.11 lakh for 43,500 bookings.
Rs 1.78 cr
CR passenger earnings from Apr 2021- Mar 2022