An insider's look at the cut-throat rivalry, criminal cases and blatant lobbying as election season gathered steam at Mumbai's elite members-only clubs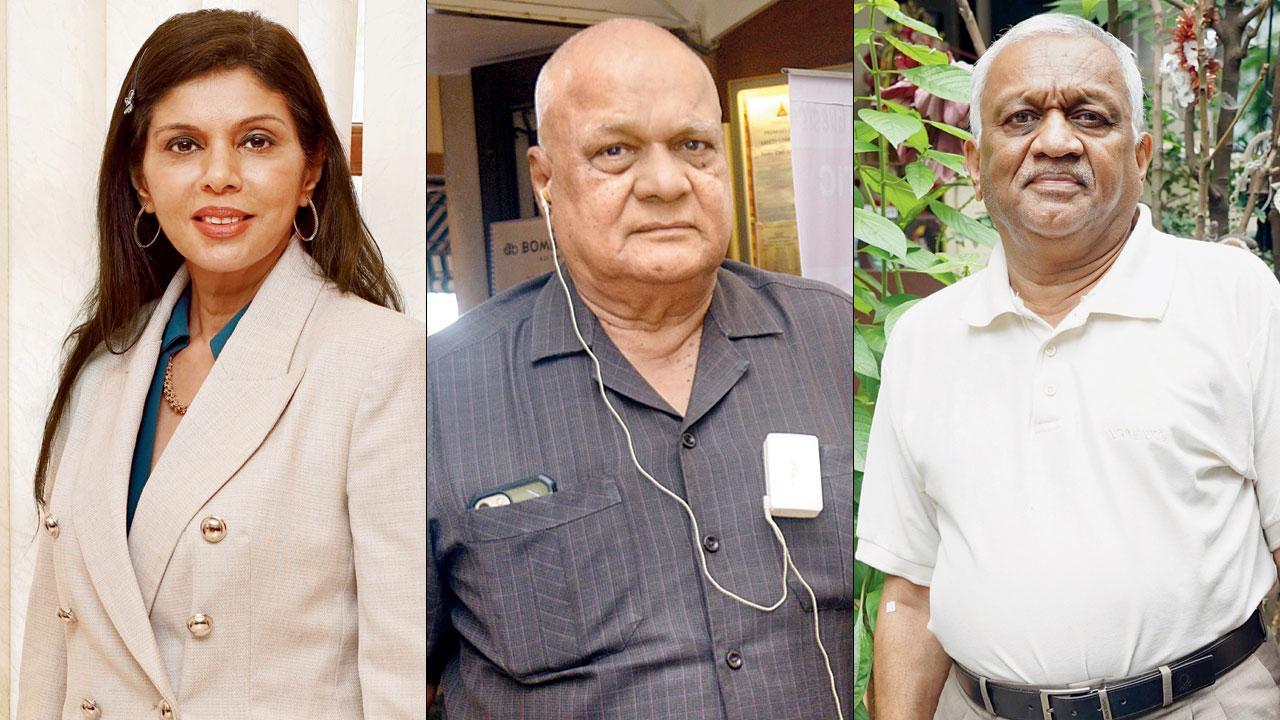 Cheryl Misquitta. Pic/Aishwarya Deodhar (left) Harish Kumar Garg. Pic/Pradeep Dhivar (right) Cornel Gonsalves. Pics/Aishwarya Deodhar
Come September and gymkhana members across the city start sharpening their knives. The elections for managing committees for these clubs, whose memberships can touch vertigo-inducing Rs 1 crore, are held in this month. As campaigning begins, poisonous (only figuratively, yet) letters start flying around, "leaked" messages make the rounds, mudslinging and slander are routine, and the police also receive complaints of attempted murder and abuse, and are pressured to investigate them.
Many clubs, in fact, muzzle members from speaking to the media, election or no election. Most are simply too wary to speak about these going ons except on condition of anonymity, afraid of consequences—the loss of the privilege of mulligatawny soup and Eggs Kejriwal on the lawns. And there rises new legion—whistle blowers—who get shriller as elections near. Some members have even requested protection for these whistle blowers, ie keep them anonymous and protect them from any action by the committee.
ADVERTISEMENT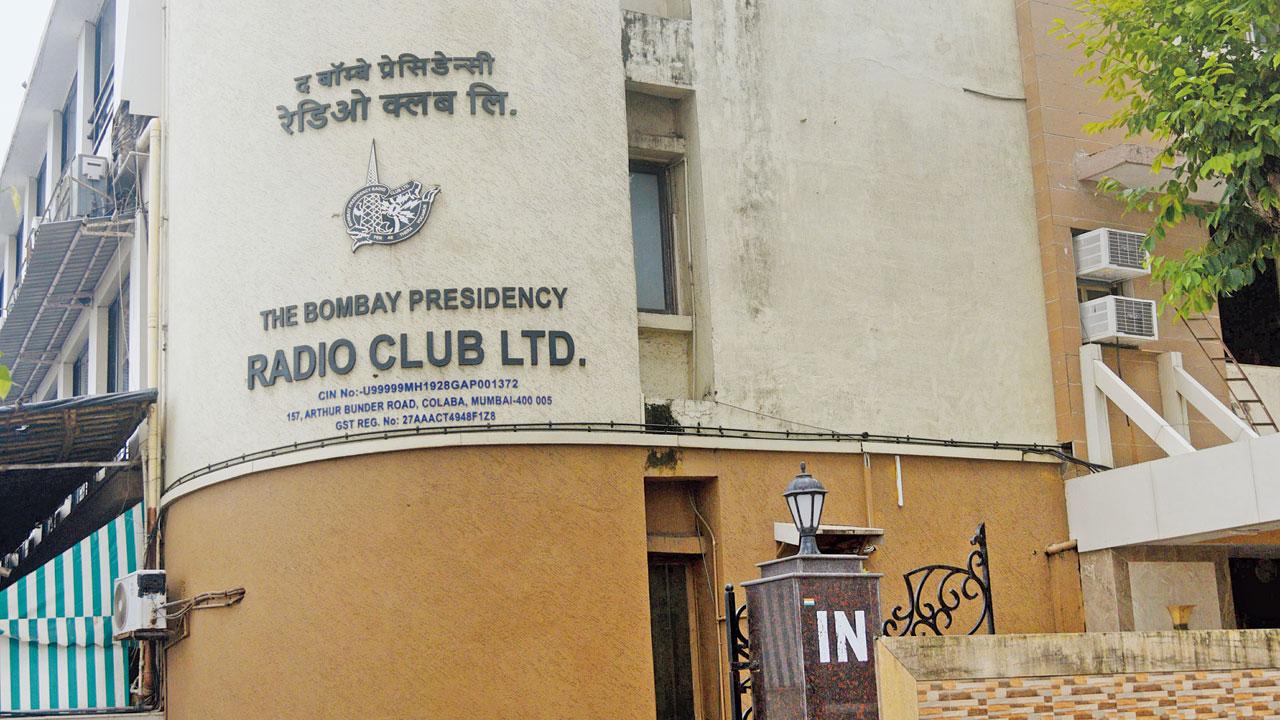 The Bombay Presidency Radio Club (also known as Radio Club) is a sports club was founded by Giachand Motwane, the first programmed radio broadcast in India was made from here. Pic/Pradeep Dhivar
"The candidates have become immensely power hungry," a senior member of a South Mumbai club said, "Consider the crores, sometimes in the region of Rs 500+crores as corpus these clubs have. Then there's the hunger for memberships [with its potential bribes to secure them], the capacity to award tenders, etc. As a decision maker, this is a very significant heft to have with a 5,000-plus member base."
Viren Shah, President of the National Sports Club of India (NSCI) in Worli, has an interesting take on the fighting that has crossed lines of decency in many clubs. "In the very near future," he says, "many upscale housing societies will emulate club politics. So many are already facing allegations of financial irregularities and corruption, the run-up to housing society elections is going to go, well let me say, club class."
And victory does not bring peace, adds Shah. "Many candidates think once they are on the committee, they will have it very easy. Yet, with great power comes great responsibility, work and time. Not all can give that, and when they realise they may be removed through voting, they do everything they can to retain their seats."
While agreeing that campaigning is cut-throat, Mohit Chaturvedi, of the Manish Ajmera Dynamic Group which carved out a win in the recent Garware Club House (Churchgate) elections by crushing the Sharad Pawar panel, says, "Members saw ground reality and mismanagement. While Sharad Pawarji is president unopposed, his panel was defeated as members were fed up with fabricated renovations, arrogance and sycophancy. They answered with the most potent weapon they have—the vote."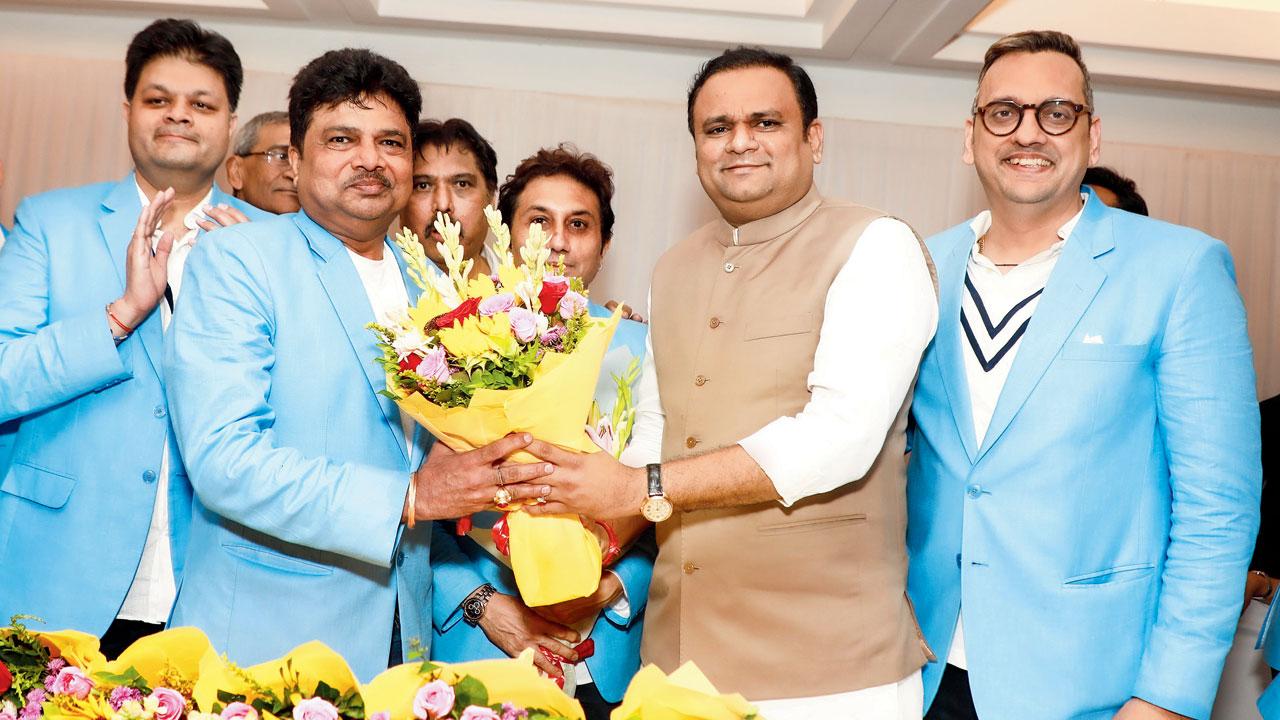 (From left) Narendra Shah, Manish Ajmera, Cyrus Gorimar, MLA Rahul Narwekar and Mohit Chaturvedi, The Dynamic Group
Many observers remark, only half-humorously, that club elections are now so fierce that they can make national election run-ups pale in comparison. Earlier, parties were used to lure the electorate. The manicured lawns of a gymkhana hosted wine 'n' dine evenings. Today, though these parties remain, they are overshadowed by the presence of politicians and the police.
Former Royal Western India Turf Club (RWITC) chairman Vivek Jain said, "Winning club elections has become about egos and one upmanship. The electioneering starts months before and is usually broken into two sides. I successfully fought for and convinced the state government to introduce a code of conduct that put a halt to extravagant parties and even gifts from candidates. Some clubs are registered as companies and the election process has to follow their rules by and large."
The win-at-all-costs approach, has led to registration of quite a few First Information Reports (FIRs) against members of battling groups. These charged ammunition span allegations such as attempt to murder, sexual abuse, defamation, financial irregularities, criminal breach of trust, cheating, forgery, and criminal conspiracy.
A senior police officer in the Mumbai police force said that most cases are, "bogus, but filed under pressure of political heavyweights or influential persons. Such [bogus] cases add to our work. Complainants hardly ever pursue them post elections. Then our officers have to make rounds of the court to file a closure report."
Case in point: A charge of attempted murder against the incumbent president of the Bombay Presidency Radio CLub, Ltd at Apollo Bunder. "Opposition is always healthy for any institution, but in this case, it has been filing cases to disturb the management. They have filed a criminal defamation case against me," says Harish Kumar Garg. "Garg tried to murder me inside the premises of the Radio Club," counters Advocate Ravi Goenka, member of the rival group, "I filed an attempt to murder case against him at Colaba police station, following the directive of the court." However, the Colaba police closed the case for want of evidence.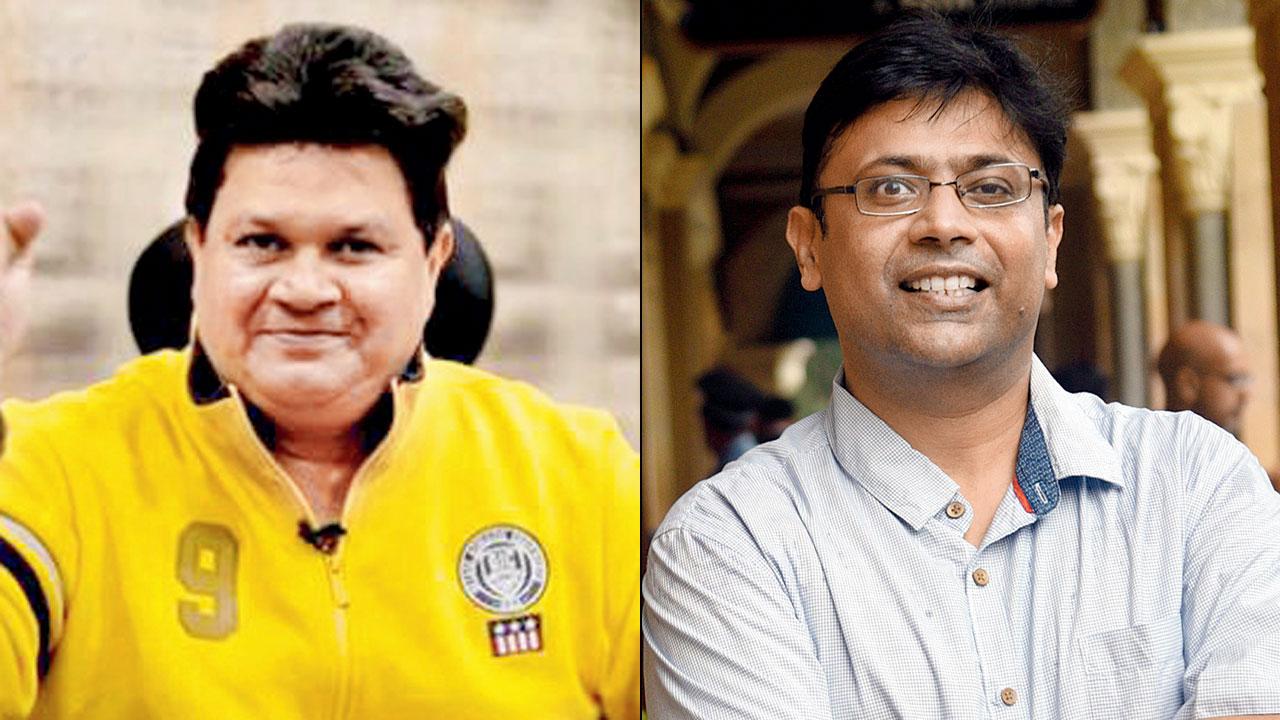 Viren Shah and Ravi Goenka
"We checked all the CCTV footage of the Radio Club, and nothing as alleged in the FIR was found in our investigation," said an officer. "So, we had to close the file." But Advocate Goenka still persists and has moved court, and filed a protest petition.
Things are just as bad in the suburbs. "Defamatory anonymous letters were circulated—not even sparing my daughters—to discourage me and my team," says Dr Cheryl Misquitta, President, Bandra Gymkhana. "But the members gave them a befitting reply as I emerged victorious. I said earlier these [elections] are as ugly as national polls, change that to even worse."
An excerpt from one letter, similarly "leaked" and circulated, cites a club suite used for personal dalliances. It alleged that the suite was the scene of "rest and recreation, other unmentionable purposes or wild orgies" by guests.
Cornel Gonsalves, Secretary of the Salsette Catholic Housing Society Ltd, agrees about things getting beyond ugly: "One female member supporting the Bandra Gymkhana president has filed a sexual harassment case against me, 500 days after the alleged date of incident.  The cops told me they succumbed to political pressure to register the FIR against me. This is just becoming ugly." Welcome to politics at the gentrified gymkhanas. Enjoy your sweet lime soda by the pool.
"Exciting news! Mid-day is now on WhatsApp Channels

Subscribe today by clicking the link and stay updated with the latest news!"
Click here!