Marked as an amenity on paper—specifically as a canteen for industrial workers in the vicinity—this happening Powai spot now houses multiple bars and restaurants; activist alleges wrongdoing, BMC promises to look into allegation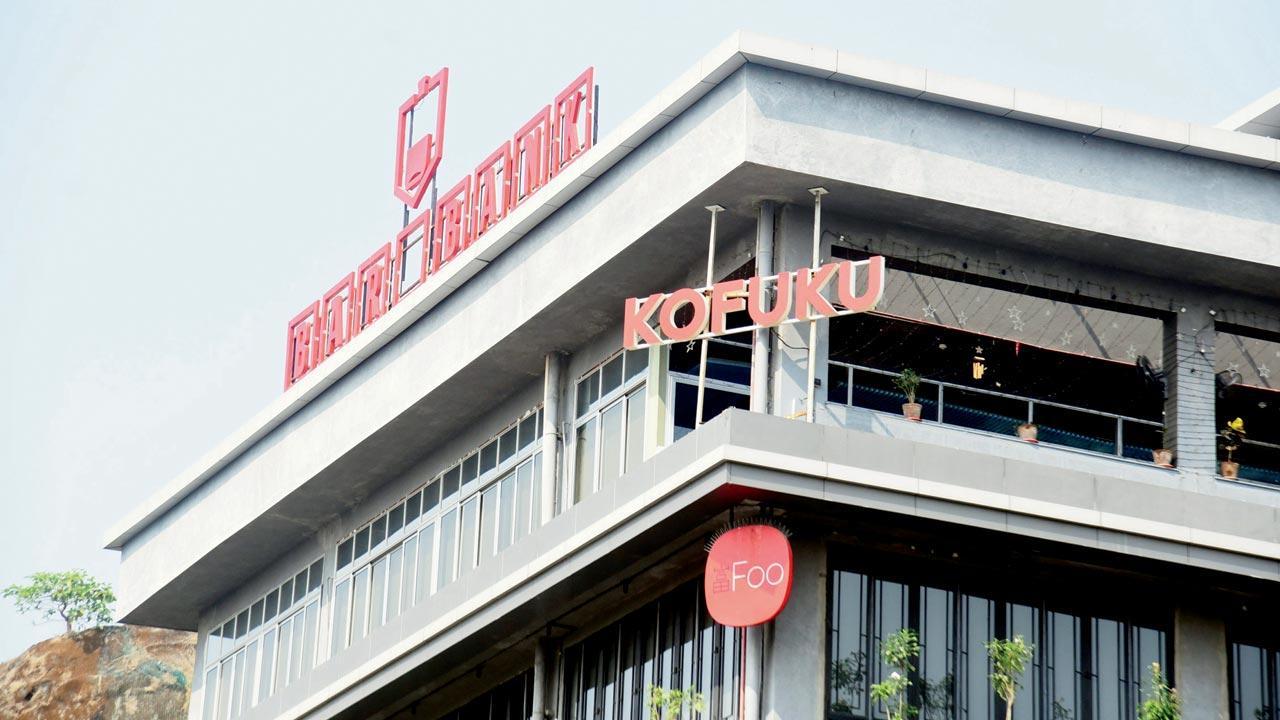 Bar Bank Powai and Kofuku operate from leased space at this building, meant for an industrial canteen, at Kailas Business Park in Vikhroli-Powai. Pics/Sameer Markande
Multi-storey restaurants and bars have sprung up on a property that was supposed to be a canteen for industrial workers as part of a redevelopment project in Powai, mid-day has learnt. Instead of taking action against the alleged irregularities, the BMC has issued permissions that are necessary to run the hotel business to the commercial establishments on the happening premises. Documents accessed by this newspaper show that it was binding on the developer—D K Patel firm—to make a canteen for workers when it was redeveloping an industrial site.
While granting permissions for the project, the BMC had taken an undertaking from the developer that a canteen would be built as part of amenities for industrial workers at Kailas Business Park.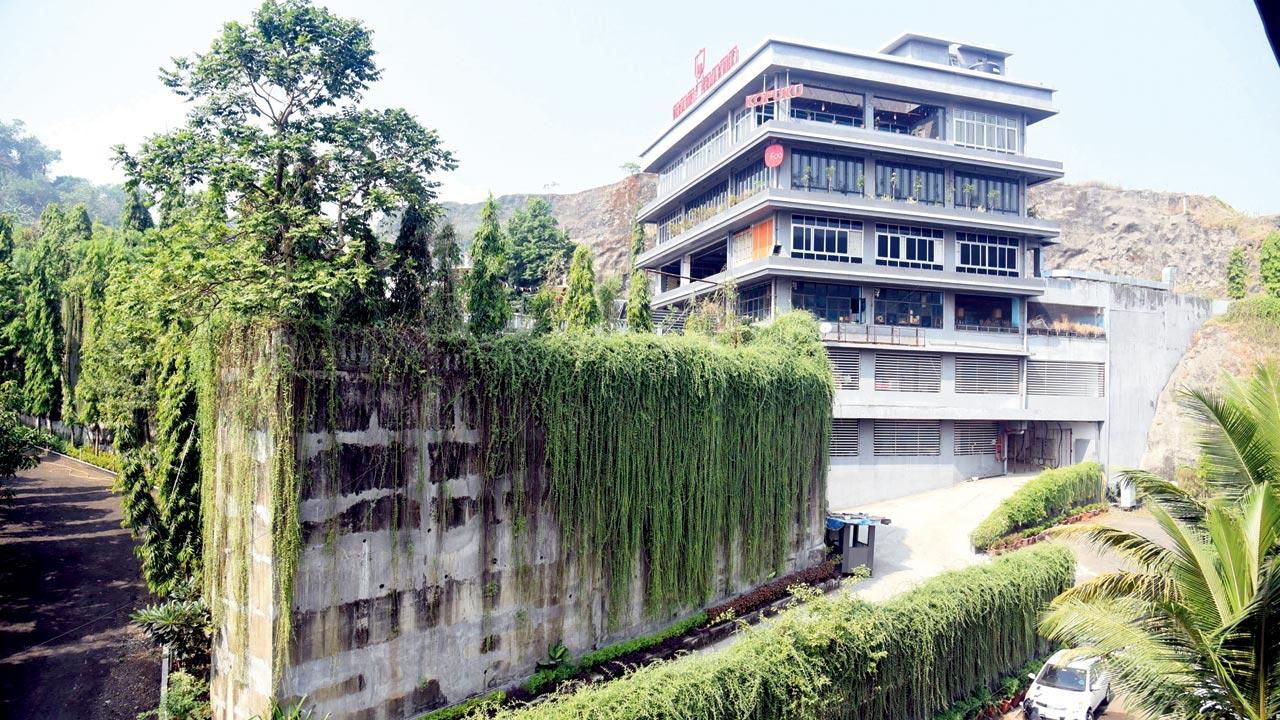 "The canteen for industrial workers and the three levels of parking shall not be misused," reads the draft of the undertaking. mid-day has a copy of the document.
The presence of plush restaurants and bars—Bar Bank Powai and Kofuku—on the redeveloped site raises suspicion that BMC norms were flouted. Sources said the restaurants have taken the space on lease. 
Manohar Jariyal, an RTI activist urged BMC to take stern action against those guilty. "Not only canteen space, but even the parking lot is not as per the approved plans. According to the plans, three parking levels should be there. But much less parking space is provided and the rest is used allegedly for business purposes," said the activist. 
Kishore Patel, of D K Patel firm, claimed to be unaware of the alleged violations. "I am out and not aware of anything. Please speak to the people concerned in my office."
mid-day spoke to Sunil Tripathi at D K Patel's office. Tripathi first claimed to be an accountant, but when briefed about the alleged irregularities, he said, "The allegations levelled are false. There is no violation of rules."
Jariyal has requested the BMC to visit the spot. "The civic authorities need to inspect the site and see whether the construction and use of the premises are as per the agreement. I am sure the officials will come across violations during the physical inspection of the entire plot and the redevelopment done on the same," Jariyal added.
Sanjay Sonawane, assistant municipal commissioner of N ward, said, "I will ask the designated officer to verify the case. If anything wrong is observed, BMC will initiate action accordingly."