Wildlife volunteer demands detailed probe; asks how a simple villager knew how to operate trap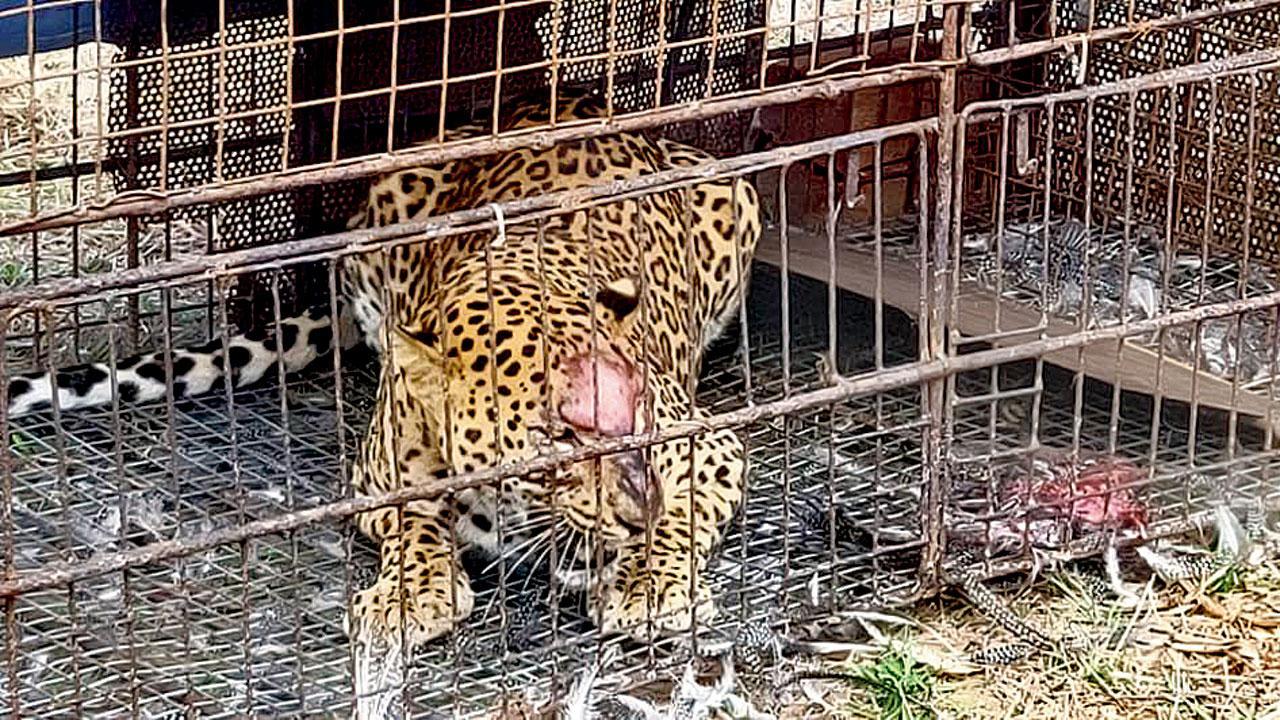 The leopardess that was rescued in Uttan on Friday
A volunteer with the Wildlife Crime Control Bureau (WCCB) has demanded an investigation into the recent unlawful trapping of a leopardess at Uttan as the cage in which the big cat was captured is of professional grade.
The volunteer, Ankit Vyas, also questioned how a simple villager would understand the mechanics and design of the cage. Vyas, in an email to senior bureau officials, wrote, "A leopard was trapped and illegally captured by some persons in the Gorai Uttan area, along with two wild boars recently."
ADVERTISEMENT
The animals were taken for treatment to Sanjay Gandhi National Park and forest officials may register an offence in connection with their trapping. The email further read, "How does a villager know the mechanism, mechanics and design of the cage? Is the person an individual a poacher or funded by someone else? Was the equipment provided to him by someone else?"
Vyas has also demanded that the house of the person detained by the forest department be thoroughly searched. He suspects that this might result in the seizure of more types of traps used for poaching wildlife or live animals.
Also Read: Mumbai: SGNP welcomes four tiger cubs after 13 years
"The mobile phones of the person must be thoroughly checked for any evidence of poaching as some of the villagers click photos of their hunt and wildlife captured or killed for sale. A lot of villagers in that area have tiger or leopard claws fitted in gold pendant chains etc," Vyas stated. He also alleged that wild boar and bush meat are in huge demand in the area and also there is a huge demand for mongoose and jackals.
"Migratory birds are also trapped in this area with the help of noose traps or chained snare traps. Lots of villagers carry catapults or slingshots for hunting ducks and other water birds. Awareness and sensitisation programmes on wildlife conservation and protection laws should be conducted on a mass scale for people in the area," he added.