The Ulhasnagar Police seized the stock of firecrackers and registered a case against shop owners, an official said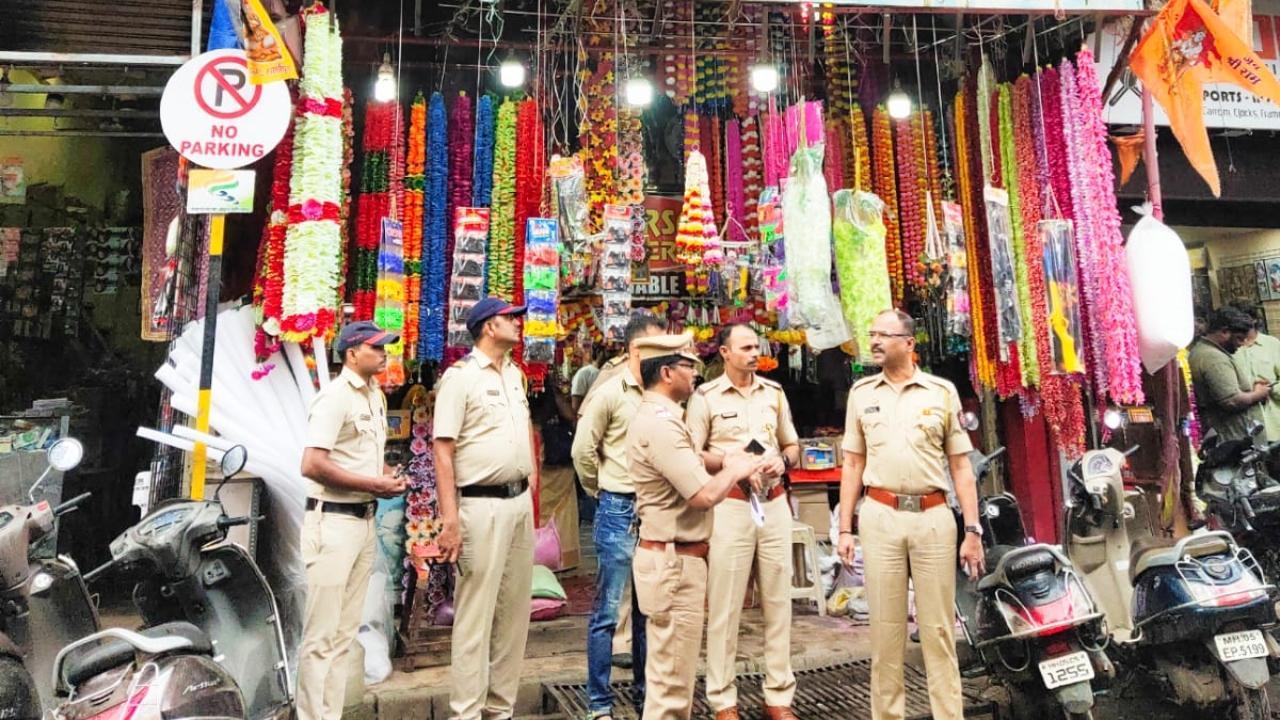 The police outside the shop that was raided. Pic/ Navneet Barhate
The Ulhasnagar Police in Thane district seized firecrackers worth Rs. 43 lakhs from a shop located at Nehru Chowk on Monday morning. The police booked two people in connection with the matter. The duo did not allegedly have license to sell firecrackers, the police said.
According to the police, senior police inspector, Dilip Fulpagare received a tip off that a shop named Universal Traders in Ulhasnagar camp number 2 was selling firecrackers illegally. Under the guidance of Fulpagare, a team of police officials including, Inspector Chandrahar Godse, C.B. Bagul, Mohan Srivas, Sujit Bhojane, Manohar Gharat, Batau Wagh, Laxman Pande,  Pramila Rajguru, Utkarn Shelar raided the shop and asked one Amarjit Rajwani, who was present at the shop, for the license to sell firecrackers. 
An official said, Rajwani was not found in possession of a relevant license and hence the police began to search the shop. The officials found illegal stock of firecrackers worth Rs. 43 lakhs on the second floor of the shop. The Ulhasnagar Police later registered a case against shop owner Haresh Rajwani (50) and Amarjit Rajwani (31).
Also Read: Thane: Slab collapse in Ulhasnagar kills four
"We have booked both the owners of the shop under IPC 286 (Negligent conduct with respect to explosive substance) and 34 (common intention) and relevant sections of Explosives Act 1884," Dilip Fulpagare said. 
He added, "The stock of firecrackers was seized by the police and a notice has been served to accused." Do you think AC local train services in Mumbai are affordable?