The collective water stock in the seven reservoirs that supply drinking water to Mumbai is now at 97.63 pc, as per the Brihanmumbai Municipal Corporation (BMC)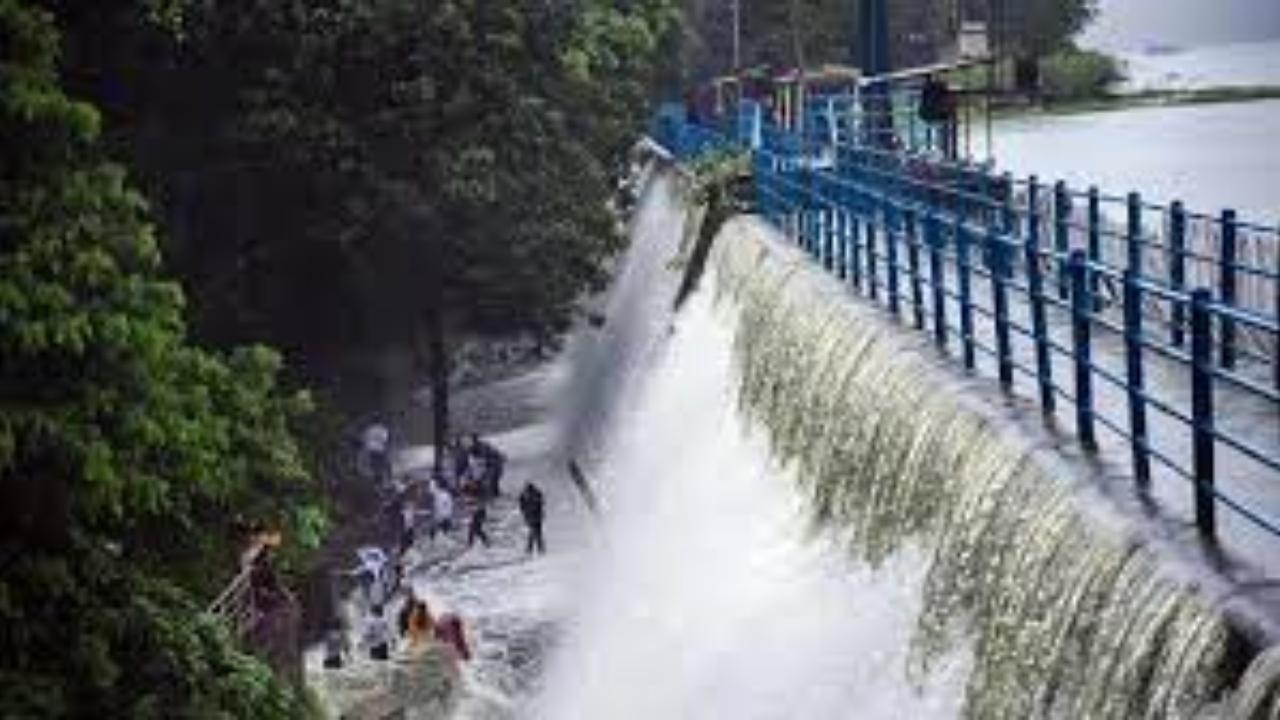 Representative image/iStock
Listen to this article
Lake levels in reservoirs that supply water to Mumbai at 97.63 per cent
x
The water level in Tansa is at 99.18 per cent
At Modak-Sagar, 100 per cent of water stock is available
The seven lakes have 14,13,061 million litre of water on September 19
On Tuesday, the collective water stock in the seven reservoirs that supply drinking water to Mumbai is now at 97.63 pc, as per the Brihanmumbai Municipal Corporation (BMC).
As per the data shared by the civic body, the water level in Tansa is at 99.18 per cent. At Modak-Sagar, 100 per cent of water stock is available.
ADVERTISEMENT
In Upper Vaitrarna 94.90, Middle Vaitarna 97.42 per cent, Bhatsa 97.74 per cent, Vihar 100 per cent and Tulsi 100 per cent of useful water level.
The seven lakes have 14,13,061 million litre of water on September 19, against the full capacity, which is around 14,47,363 million litre.
The water level in the reservoirs that provide water to Mumbai has been dripping as compared to the previous year.
🚰मुंबईला पाणीपुरवठा करणाऱ्या ७ जलाशयांचा आज सकाळी ६ वाजेपर्यंतचा अहवाल

🚰Report of water stock in the seven lakes, supplying water to Mumbai, till 6am today. #MumbaiRains… pic.twitter.com/XkKKNwQV3Y

— माझी Mumbai, आपली BMC (@mybmc) September 19, 2023
Meanwhile, Mumbai and its suburbs are likely to experience a generally cloudy sky with the likelihood of moderate rainfall, according to the Indian Meteorological Department (IMD)'s latest weather forecast.
The BMC also stated that at 1.59 pm, the high tide is expected to reach a height of 3.93 meters while by 7.58 pm, the tide will recede to a low of 0.71 meters.
According to the BMC, the average rainfall received by the city is 17.1 mm,from 8:00 a.m. on September 18 to 8:00 a.m. on September 19, 2023. In the Eastern Suburbs, an average of 23.8 mm of rainfall was recorded while the Western Suburbs saw an average of 16.4 mm of rainfall during this period. Will you take intranasal vaccine as a precautionary dose?