The Maharashtra government has raised Rs 823 crore corpus since 2016 till FY 23-end as Road Safety Fund but the actual spending on safety initiatives is just Rs 65 crore despite witnessing over 91,000 deaths in road accidents during 2016-22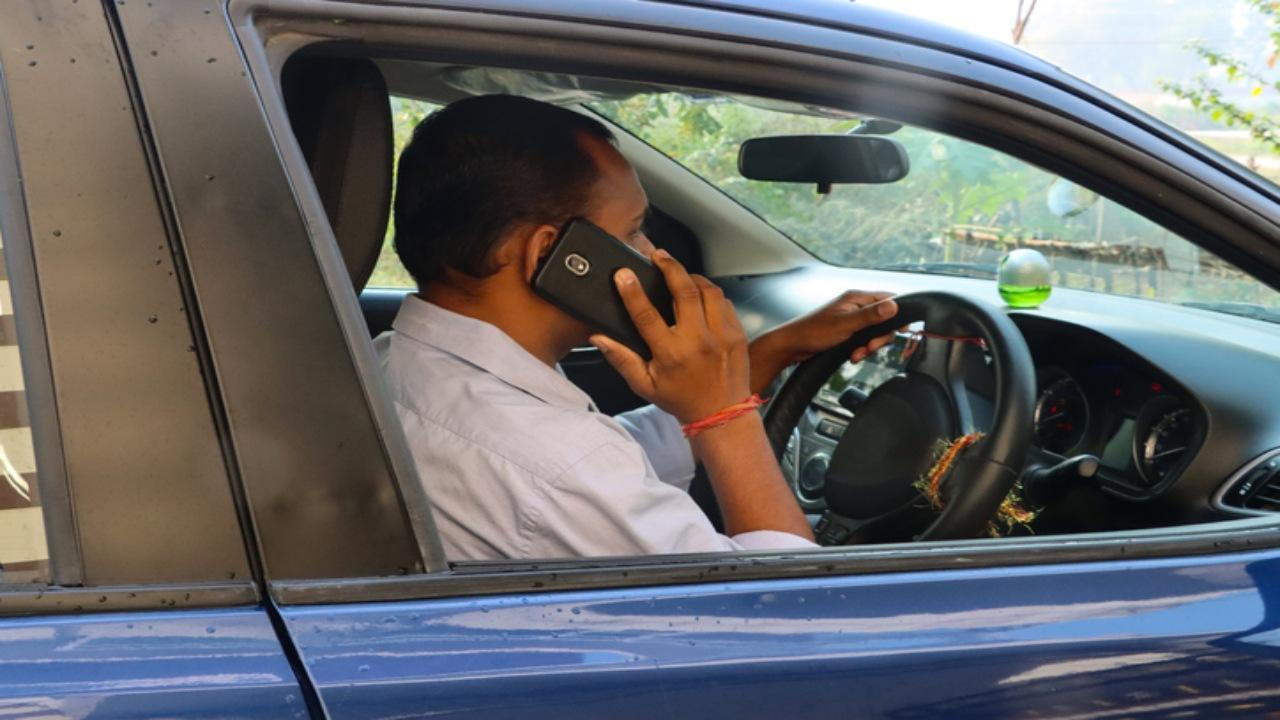 Representative Image. Pic/iStock
The Maharashtra government has raised Rs 823 crore corpus since 2016 till FY 23-end as Road Safety Fund but the actual spending on safety initiatives is just Rs 65 crore despite witnessing over 91,000 deaths in road accidents during 2016-22, as per the data.
As per the official documents, the RSF corpus has been mainly used for buying interceptor vehicles and some gadgets like breath analyzers and speed guns so far.
ADVERTISEMENT
Acting on the directives of the Supreme Court-appointed committee on Road Safety, the state government announced to set up RSF to raise the corpus by levying a cess collected at the time of vehicle buying and a high-power committee for monitoring the fund in September 2016.
Maharashtra witnessed 91,228 fatalities in 2,31,906 road crashes between 2016 and 2022. Last year, the state reported 14,883 fatalities in road accidents including the tragic demise of former Tata Sons chairman Cyrus Mistry, which exposed chinks on the safety front.
The seven-member high power committee, chaired by the chief secretary, has approved Rs 820.04 crore proposals from various departments, but most projects are on paper now, the data shows.
The transport department blames the lack of spending of the RSF corpus on the coronavirus pandemic.
"We have to do various projects through it (Fund), especially automatic testing centres and automatic driving tracks. Due to Covid, the tendering process of it was stopped. After Covid, the tendering process was done, but during the pre-bid, there were some suggestions and objections about RFP, because of which 4-6 months wasted," Vivek Bhimanwar, transport commissioner of Maharashtra, said, adding that the tenders have been floated now.
The state government has levied Road Safety Cess on vehicles registered from October 24, 2016. The cess, ranging between 0.5 per cent to 10 per cent of one-time or annual tax, is collected only once in the lifetime of the vehicle and it varies depending on the type of vehicle.
As per the official documents accessed by PTI, in FY 2021-22 and FY 22-23, the cess collected was Rs 135.14 crore and Rs 179.25 crore, respectively.
Also read: Maharashtra reports 26 fresh cases of Covid-19 infection, zero deaths
During FY 2016-17, the cess collected was just Rs Rs 41.46 crore but from the next year, the cess collection jumped to over Rs 100 crore, barring FY 20-21 when just Rs 97.56 crore was collected as vehicles registration was hit due to the pandemic.
After setting up RSF, the government opened a PLA account, in which funds don't get lapsed at the end of a financial year, on February 9, 2017.
Thereafter, Rs 34.45 crore was deposited in the PLA account for carrying out various road safety works first time on January 30, 2018.
Of the Rs 820.04 crore projects approved by the high power committees, the highest Rs 688.51 crore proposals were submitted by the transport department, followed by Rs 59.06 crore by the Highway Police and Rs 40 crore by the Maharashtra State Road Development Corporation (MSRDC).
As per the documents, so far RSF corpus is mainly used for buying interceptor vehicles, some gadgets like breath analyzers, bodywork cameras, speed guns, road safety awareness campaigns and a few other things.
The highest amount of Rs 29.23 crore has been spent on buying more than 150 interceptor vehicles fitted with gadgets like speed guns, Lux meters and other gadgets, for RTO offices, Highway Police and Mumbai traffic police, followed by over Rs 21 crore on various road safety campaigns.
A retired RTO official, who did not wish to be named, said that it seems a major chunk of the Road Safety Fund is being spent on buying interceptor vehicles, providing gadgets and building infrastructure at RTO and police departments, but nothing is done for capacity building activities.
"Parallelly, the government should have also focused capacity building projects like research activities on road safety and training of officers," he said.
The Maharashtra State Road Transport Corporation (MSRTC) has spent Rs 1 crore for buying 347 Alcotest machines that are used for checking if crew members have consumed alcohol or not. The transport department has spent around Rs 2.5 crore on buying 65 simulators, two each for RTO officers and one each for deputy RTOs.
Interestingly, as per the documents, Maharashtra Highway Police spent Rs 1.36 crore only on printing 2018 road accident books while the Mumbai Traffic Police spent Rs 2.42 crore on 25 VMS boards. An amount of Rs 51.42 lakh was also given to the transport department for building a protective wall on a vacant plot of the Andheri RTO office in Mumbai.
"The purpose of the Road Safety Fund is to carry out various road safety activities. Building a wall is not a road safety activity," said an RTO official, adding that such expenditures will defeat the very purpose of the fund.
This story has been sourced from a third party syndicated feed, agencies. Mid-day accepts no responsibility or liability for its dependability, trustworthiness, reliability and data of the text. Mid-day management/mid-day.com reserves the sole right to alter, delete or remove (without notice) the content in its absolute discretion for any reason whatsoever. Do you think there has been a recent rise in cold-blooded murders?