The new scheme, 'Namo Shetkari Mahasanman Yojana', was approved at a Cabinet meeting chaired by Chief Minister Eknath Shinde in Mumbai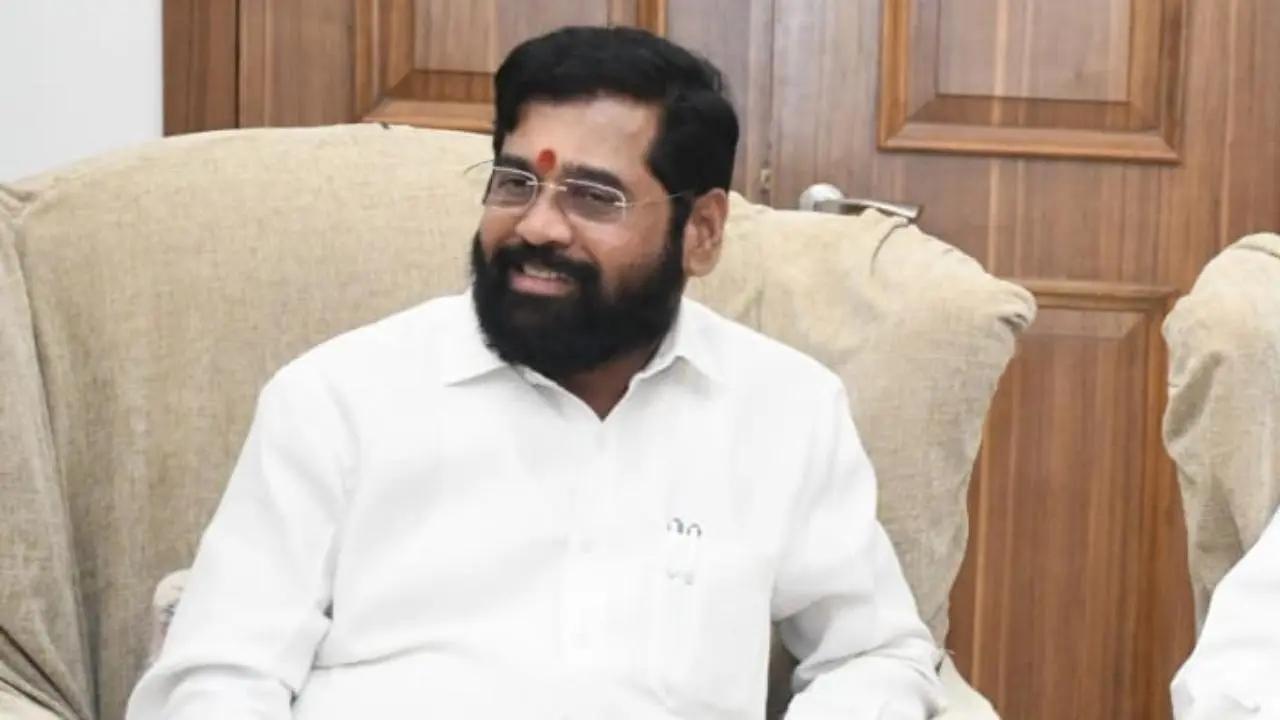 CM Eknath Shinde. File Pic
Chief Minister Eknath Shinde-led Maharashtra government on Tuesday rolled out a new financial scheme under which more than one crore farmers in the state will be paid Rs 6,000 annually, reported the PTI.
The new scheme, 'Namo Shetkari Mahasanman Yojana', was approved at a Cabinet meeting chaired by Chief Minister Eknath Shinde in Mumbai, according to the PTI.
ADVERTISEMENT
Talking to reporters after the meeting, CM Eknath Shinde said that the amount was in addition to Rs 6,000 paid to farmers in instalments per year by the Centre under the Pradhan Mantri Kisan Samman Nidhi Yojana, as per the PTI.
More than one crore cultivators will benefit from the state government's scheme, Deputy Chief Minister Devendra Fadnavis said.
Fadnavis, who is also the state's finance minister, had announced the scheme in the 2023-24 budget which he presented in the Assembly in March.
The development comes months after CM Shinde had said that his government is committed to the welfare of farmers and panchnamas are being prepared to assess crop losses caused due to unseasonal rains.
Chief Minister Eknath Shinde had in March said that panchnamas is being prepared to assess crop losses caused due to unseasonal rains. The state government has helped the farmers in the past and even today we are helping them.
While speaking in the state Assembly, CM Shinde had said that he had spoken to the collectors of Nanded and Nashik districts to take stock of the extent of losses caused due to unseasonal rains.
CM Shinde had then said that regarding the damage caused due to unseasonal rains, I have spoken to the Nanded and Nashik District Collectors. They have been instructed to conduct panchnamas of the damage immediately. Panchnamas are being done today in Ardhapur and Mudkhed talukas in the presence of the Nanded District Collector, while panchnamas are also going on in the Nashik district. We will soon receive the report of these panchnamas.
The Maharashtra chief minister had also said that the panchnamas about crops destroyed by untimely showers are almost complete after the issue was raised by Leader of Opposition Ajit Pawar who asked whether the government was sensitive to the hardships of the farmers.
(with PTI inputs)
"Exciting news! Mid-day is now on WhatsApp Channels

Subscribe today by clicking the link and stay updated with the latest news!"
Click here!