BJP and Eknath Shinde-led Shiv Sena, along with the MNS, could shake up the supremacy of the family in Worli, their stronghold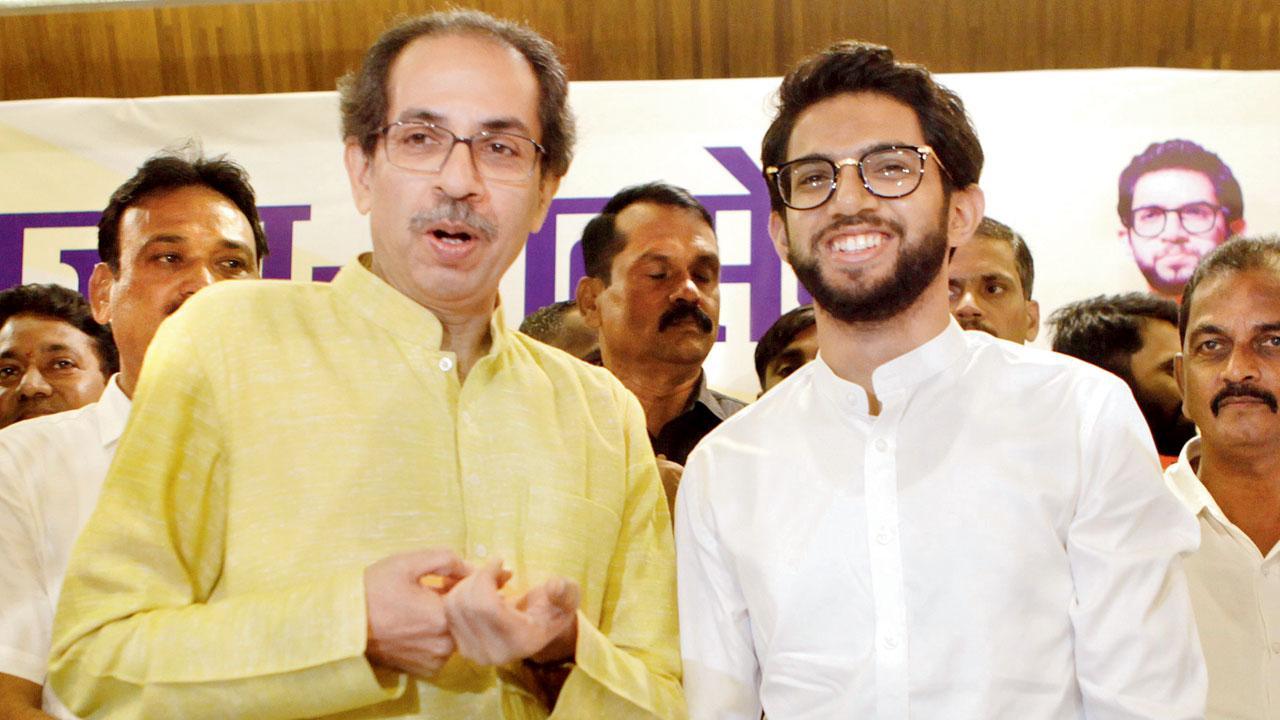 Uddhav and Aaditya Thackeray. File pic/Ashish Raje
For the first time in 30 years, the Thackerays will face a challenge in Worli from rival political parties. A three-sided attack on Uddhav Thackeray's Shiv Sena is expected in Worli. Along with BJP and Shinde-led Shiv Sena, now MNS is trying to strengthen itself in the area to break UBT Sena's monopoly. Aaditya Thackeray is the MLA from Worli.
While two former corporators owing allegiance to Uddhav Thackeray have now joined Chief Minister Eknath Shinde's Shiv Sena, the Maharashtra Navnirman Sena (MNS) has started strengthening itself in Worli. The Bharatiya Janata Party (BJP) also has the Worli constituency on its target. The two former corporators are Datta Narvankar (Worli Jijamata Nagar) and Santosh Kharat (Worli BDD chawl).
ADVERTISEMENT
According to data, in the 1990 Assembly election, first-time Shiv Sena candidate Dattaji Nalawade was elected as MLA from the Worli constituency. Except for the 2009 Assembly election, a Shiv Sena candidate has been elected six times from there since 1990. In the 2009 election, Shiv Sena received a setback due to MNS. In this election, Sachin Ahir of NCP was elected. Now former minister Aaditya Thackeray will fight the election from Worli.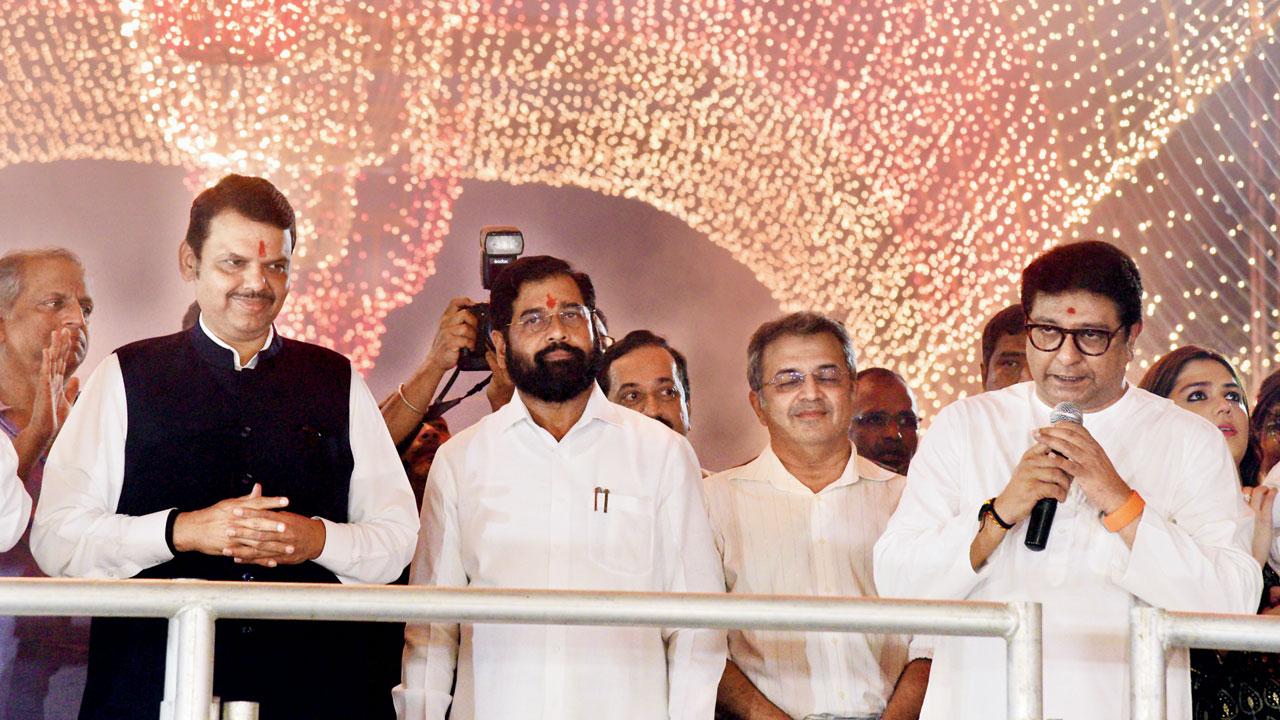 Deputy Chief Minister Devendra Fadnavis and CM Eknath Shinde with MNS Chief Raj Thackeray. File pic/Rane Ashish
After the split in the Shiv Sena the BJP has also started focusing on Worli through social and community events. First, they conducted a Dahi Handi festival there. The MNS started with a door-to-door campaign in Worli. MNS chief Raj Thackeray has given the responsibility of conducting rallies in the Worli constituency to his most trusted man, Sandeep Deshpande.
Also Read: Maharashtra: Govt has failed to provide clean oxygen, says MLA Aaditya Thackeray
"The strategy of keeping political leaders caught up in their constituency during the election is very old. This strategy has been seen many times in the state. Former minister Aaditya Thackeray is the MLA of Worli. Worli is like the backbone of Thackerays' politics which they will try to hold onto. So their political opponent is using this strategy," said political expert Santosh Pradhan. "The BJP has gained supremacy in the western suburbs. But voters in central Mumbai are with Thackeray. Even after the split in the party, the cadre is still with Thackeray," said political expert Abhay Deshpande.
"There is a possibility the MNS will join the alliance of the BJP and the Shinde-led Shiv Sena. But even if MNS does not participate in an alliance it will contest elections with an understanding with them. The BJP is aware that if they want to rattle Thackerays' supremacy in Mumbai, they need to make a political challenge in central Mumbai which is the stronghold of the Thackerays," Deshpande added.