Talking to reporters at the Raj Bhavan in Mumbai, BJP leader and Culture Minister Sudhir Mungantiwar said that no formula for seat sharing has been decided as yet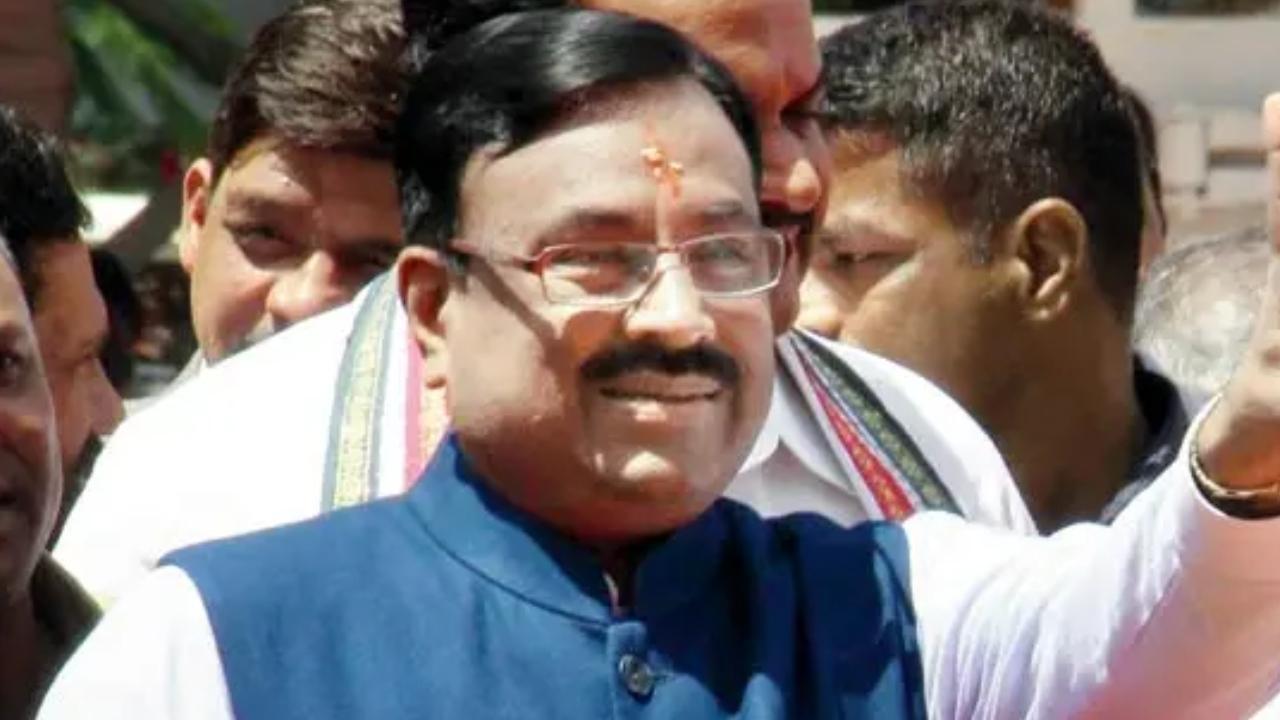 Sudhir Mungantiwar. File Pic
Amid reports that Maharashtra Chief Minister Eknath Shinde-led Shiv Sena plans to stake claim to 22 out of the total 48 Lok Sabha seats in the state in the next year's general elections, senior BJP leader and minister Sudhir Mungantiwar on Friday said seat-sharing talks between the two ruling allies are yet to be held, reported the PTI.
When asked about reports that the Bharatiya Janata Party (BJP), which shares power with the Shinde-led Sena in the state, is in no mood to accept the demands of its ally on the Lok Sabha seats, Mungantiwar maintained that no BJP leader has said that Shinde's demands will not be accepted, as per the PTI.
ADVERTISEMENT
Talking to reporters at the Raj Bhavan in Mumbai, the Culture Minister said, "No formula for seat sharing has been decided as yet."
'No BJP leader has said that Eknath Shinde 's demands will not be accepted. Shinde joined hands with the BJP to provide a government that works to protect the interest of people. His demands would be respected. BJP has high regards for the Shiv Sena earlier led by Balasaheb Thackeray and now Eknath Shinde," he said.
Both Shinde and Deputy Chief Minister Devendra Fadnavis will sit together and take a decision on the number of seats to be contested for Lok Sabha and Assembly elections, the minister said.
Lok Sabha elections are scheduled to be held in April/May in 2024, followed by the state Assembly polls in October/November that year.
Also Read: Maharashtra CM Eknath Shinde holds Kharif season review meeting
Meanwhile, CM Eknath Shinde on Wednesday had said that all records will be broken in the 2024 Lok Sabha elections under Prime Minister Narendra Modi's leadership, reported the ANI.
Reacting to the Opposition parties boycotting the inauguration of the new parliament building, CM Shinde said, "The progress of the country is in front of the world and India is getting respect everywhere. The development that did not happen in the past 70 years, has happened in the last 8-9 years. Public knows everything. All records will be broken in the 2024 Lok Sabha elections under PM Modi's leadership," the ANI reported.
(with PTI and ANI inputs) Should housing societies be more cautious with their elevators and sewer lines?