Project will generate 13,500MW of renewable hydroelectric energy and create 30,000 jobs, says deputy chief minister
Devendra Fadnavis. File pic
The state government on Tuesday signed a memorandum of understanding with a group of public and private companies for the production of 13,500MW of pumped storage  hydropower (PSH). The project will bring an investment of Rs 71,000 crore and create nearly 30,000 jobs in the state, said Deputy Chief Minister Devendra Fadnavis.
Our government is working for the common people. We don't work from home like our predecessors," said Fadnavis, who also heads the state's energy department. The two firms, with whom the MoUs have been signed, will produce the renewable energy through pumped storage hydropower (PSH) projects. The state government expects the projects to be completed in three years from the day the work begins. Maharashtra currently has a PSH pilot project in Ghatghar.
ADVERTISEMENT
The only, but a major, difference between conventional hydropower plants and PSH plants is the use of water. Unlike conventional hydropower plants, PSH plants can reuse the same water continually. In a PSH plant, water flows from the upper reservoir to generate electricity through the turbines and the water that is released is collected in the lower reservoir. From here, it is pumped back to the upper reservoir, which uses the refill to generate electricity whenever needed.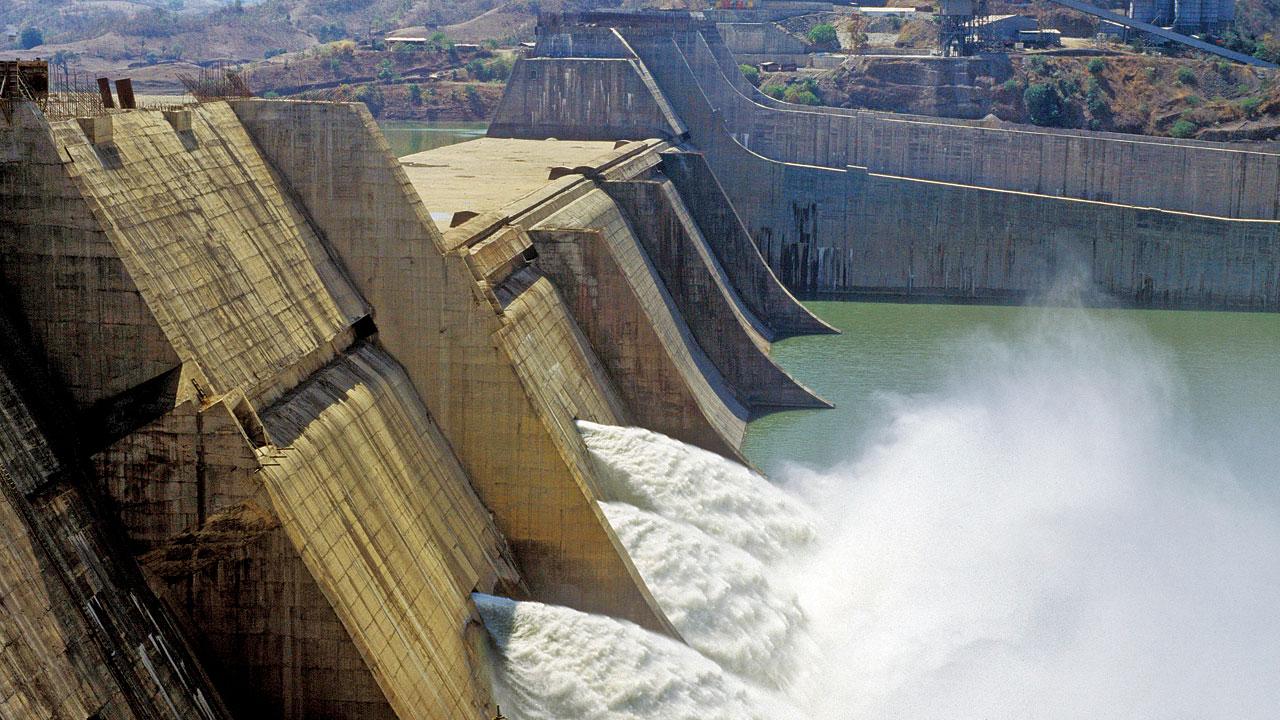 The PSH plants operate much like conventional hydropower plants, except they use the same water over and over again. Representation pic
The electricity used for pumping the water to the upper reservoir usually comes from solar sources which is available on site/floating on the reservoir or from suppliers who charge very low when the consumer demand is much lower and ample power is available in the grid.
Hydroelectric projects are very important to maintain the stability of the grid in technical crises and also to meet the exponential peak demand, because they begin generating power within seconds and can be stopped immediately. Conventional hydro plants are not run 24x7 as the water they discharge cannot be used again. In such a situation, PSH plants have proven to be a game changer.
The investors
The National Hydropower Corporation (NHC), a Union government-undertaking, will invest Rs 44,000 crore for the projects of 7,350MW capacity. Torrent Power, a private player, will set up a capacity of 5,700MW by spending Rs 27,000 crore. The NHC has been given sites in Savitri (2,250MW), Kalu (1,150MW), Kengadi (1,550MW) and Jalond (2,400MW). Torrent will build PSH plants in Karjat (3,000MW), Maval (1,200MW) and Junnar (1,500MW).
"Maharashtra has attracted a huge investment and we have already topped in the foreign direct investment (FDI) category. During the MVA government, either Karnataka or Gujarat used to be FDI toppers, but now we have claimed that spot. We had been saying that we would be the number one state and here we are. We have shut the mouths of people who had said the investment was going elsewhere," said Fadnavis.