The blaze erupted around 12 pm in an apartment on the second floor of a residential building in Sagarli area of Dombivili town in Thane, officials said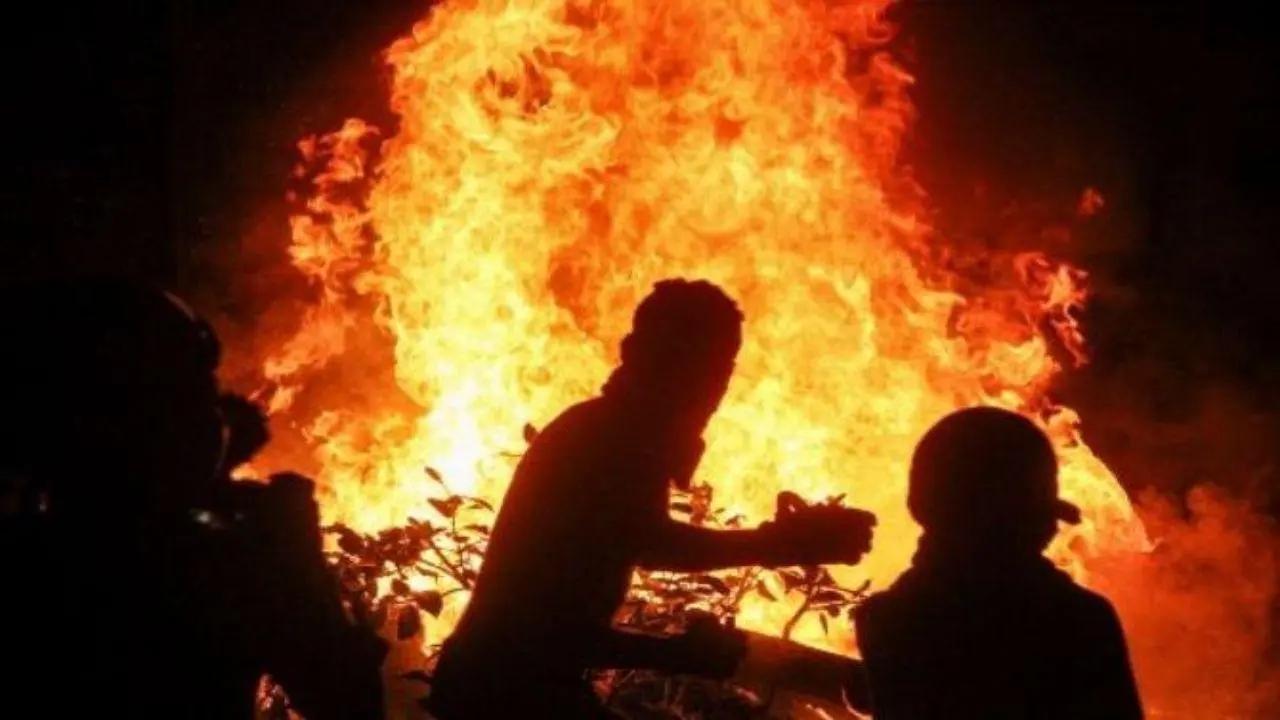 Representational Pic
A massive fire broke out on Saturday in an apartment in Thane district of Maharashtra. As many as two people sustained injuries in the incident, the officials said, the PTI reported.
In the incident, two members of the same family were injured after the fire broke out in the apartment. The primary investigations have suggested that the fire was caused due to gas leak in the apartment, a fire official said, according to the PTI.
ADVERTISEMENT
The blaze erupted around 12 pm in an apartment on the second floor of a residential building in Sagarli area of Dombivili town in Thane, he said.
Roshni Mangelal Bishnoi (38) sustained 60 to 70 per cent burns in the fire that was caused by a gas leak, while her brother Hanuman (28) who went to rescue her sustained 10 per cent burns, the official said.
People present in the vicinity managed to douse the flames and rushed the duo to a hospital, where they are undergoing treatment, he added.
The incident comes days after a massive fire had broke out at a scrap godown in Thane's Bhiwandi town on May 25 morning.
No casualties or injuries were reported in the blaze that had broke out in the wee hours of May 25. 
A fire brigade official had earlier told the PTI that the fire had destroyed the scrap godown in Bhiwandi.
However, no one was injured in the blaze. The fire had broke out around 3 am at a scrap godown in Katai village of Bhiwandi area, the official said.
Firefighters from Bhiwandi Nizampur Municipal Corporation rushed to the spot to control the fire. A firefighting operation was conducted by the officials, the opeartion went on for several hours. It took around three hours to bring the fire under control, an official had told the PTI.
Meanwhile, everything inside the godown was completely destroyed, he said.
After getting the control over the massive blaze, the officials began to conduct a cooling operation, said the official, adding that the cause of the fire was yet to be ascertained. 
The officials had said that no casualty was reported.
(with PTI inputs) Should housing societies be more cautious with their elevators and sewer lines?