Quick thinking by the villagers of Savargav village helped cat survive 80-foot-deep fall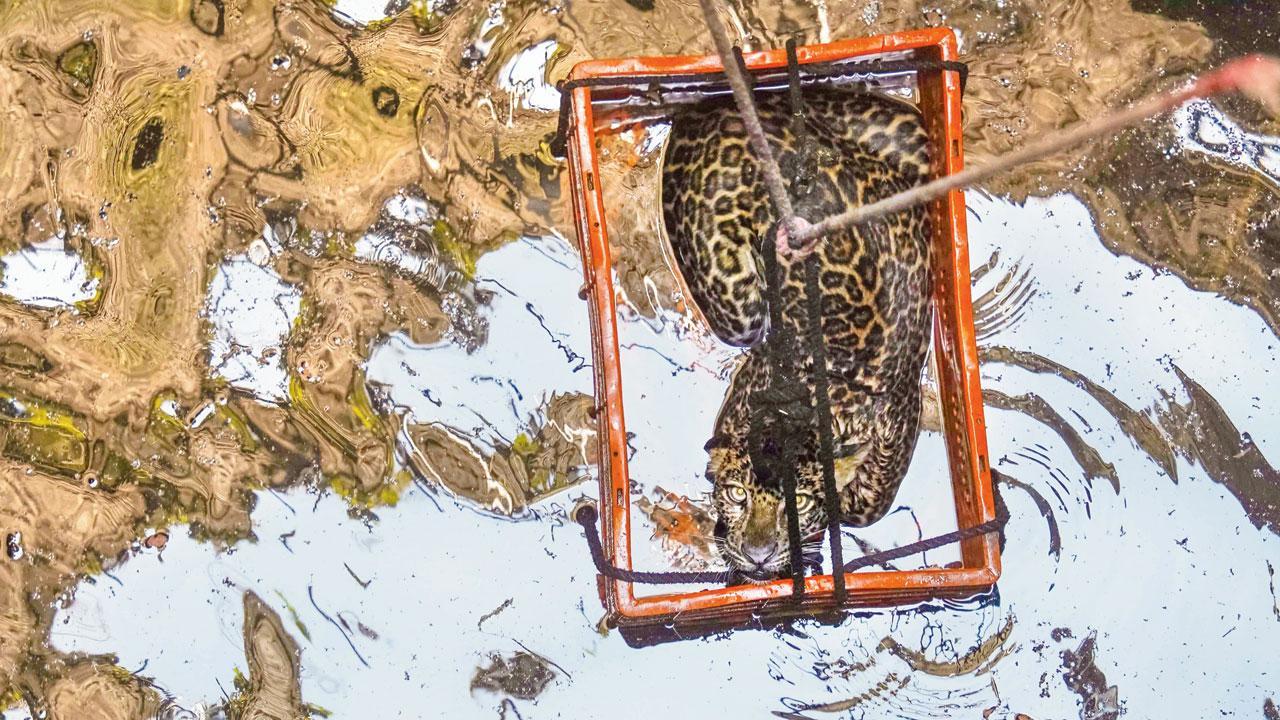 The leopard was pulled out after 30 minutes
The Maharashtra Forest Department and Wildlife SOS rescued a juvenile female leopard from an 80-foot-deep well in the Savargav hamlet, located in Junnar Forest Range. Currently under medical observation, the leopard will be returned to its natural habitat soon.
The villagers noticed the leopard straining to remain afloat and contacted the authorities. The Wildlife SOS Manikdoh Leopard Rescue Centre's three-person rescue team was then dispatched.
ADVERTISEMENT
A plastic container fastened with ropes was lowered into the well for the exhausted leopard to rest. It was successfully removed after a 30-minute struggle. Dr Akhilesh Dhage, Veterinary Officer, Wildlife SOS said, "The leopard has not sustained any kind of injuries, and remains active and healthy." Will you take intranasal vaccine as a precautionary dose?