Auto driver, his aide abduct and beat 32-year-old to death after claiming he stole a phone from them; police arrest duo on murder charge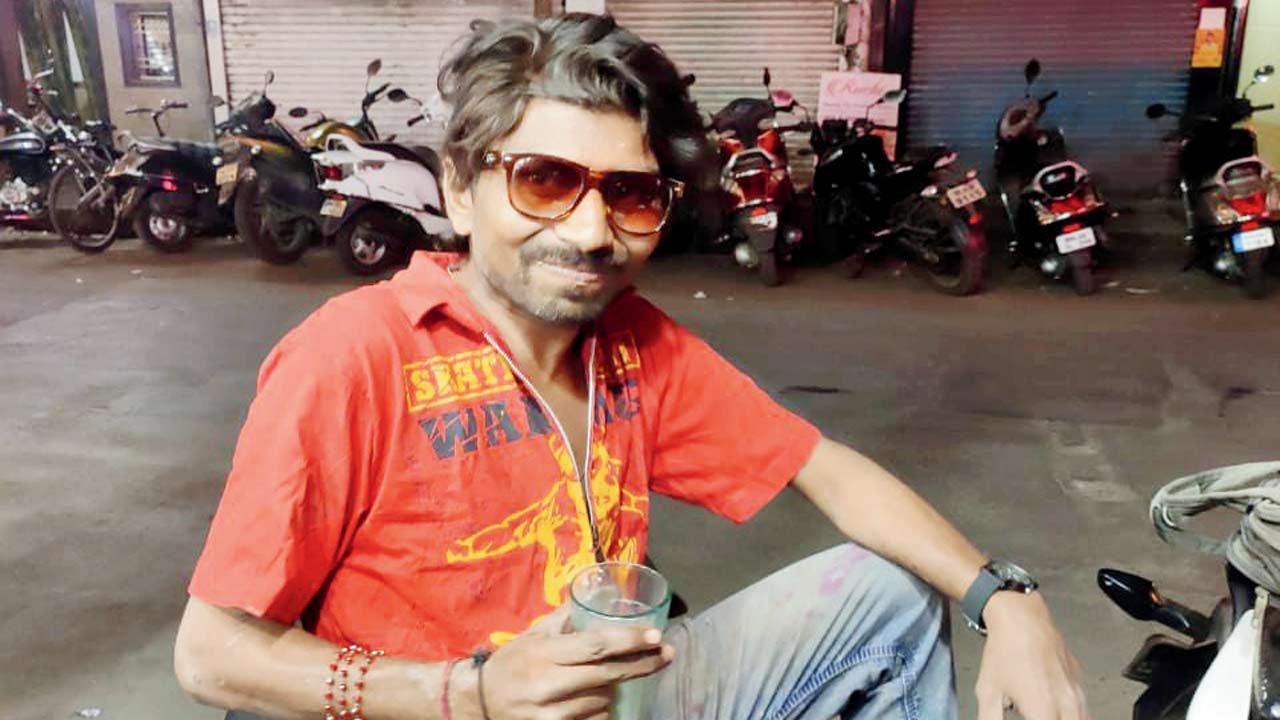 Pradeep Mejiyatar
An auto-rickshaw driver and his accomplice allegedly kidnapped a 32-year-old 'mentally ill' Vasai resident and beat him to death, after claiming that he stole their phone. The deceased's family has denied the allegation. Police identified the deceased as Pradeep Mejiyatar. His elder sister Romila Shah told mid-day that he "had been mentally unwell since his wife left him about 10 years ago." Pradeep, who was fondly called Shah Rukh in his area, lived with his mother Bhikhiben Pannalal Mejiyatar, 63, and his siblings in Vasai West.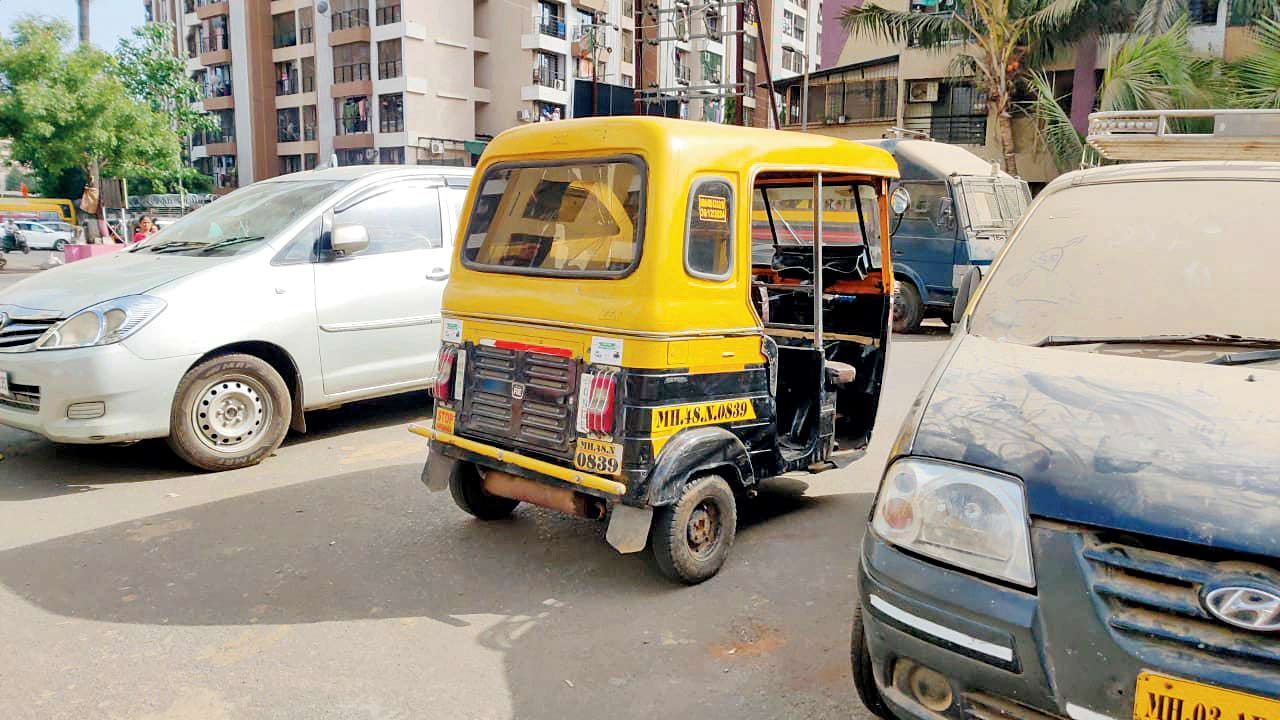 The auto that accused Omkar Pawar was driving on the day of the alleged murder of (left) Pradeep Mejiyatar. Pics/Hanif Patel
The incident took place on Saturday, May 21, Romila said. "He came running home and said that two men were chasing him. The unknown men told us that my brother had stolen their cell phone and was not returning it. They bundled him into an auto after assaulting him with a belt and took him away. The incident was captured on a CCTV camera.
"At midnight, a photo of a dead body was circulated on some WhatsApp groups and we identified him from his clothes and a ring," she added. The duo had allegedly dumped Pradeep's body in a drain near the railway tracks in Nalasopara East, police said. Divisional Assistant Commissioner of Police Pankaj Shirsat told mid-day that his post-mortem was conducted at JJ hospital.

Pradeep lived with his mother Bhikhiben Mejiyatar (in pic) and his siblings in Vasai West
"There were multiple injuries all over his body. The FIR has been registered at Achole police station [in Nalasopara] on the complaint of his brother," Shirsat added. Romila said, "The doctors told us that his head was badly injured." Senior Inspector Chandrakant Sarode, Achole police station, said, "Initially, on May 21, we registered an accidental death report. Based on the post-mortem report, we filed an FIR under IPC Section 302 (murder)."
"We have taken the two men, Omkar Pawar, 21, and Uday Bhan Prasad, 22, in our custody for further questioning. Pawar drives an auto and Prasad is a small-time scrap dealer," Sarode, who is the investigating officer in the case, added.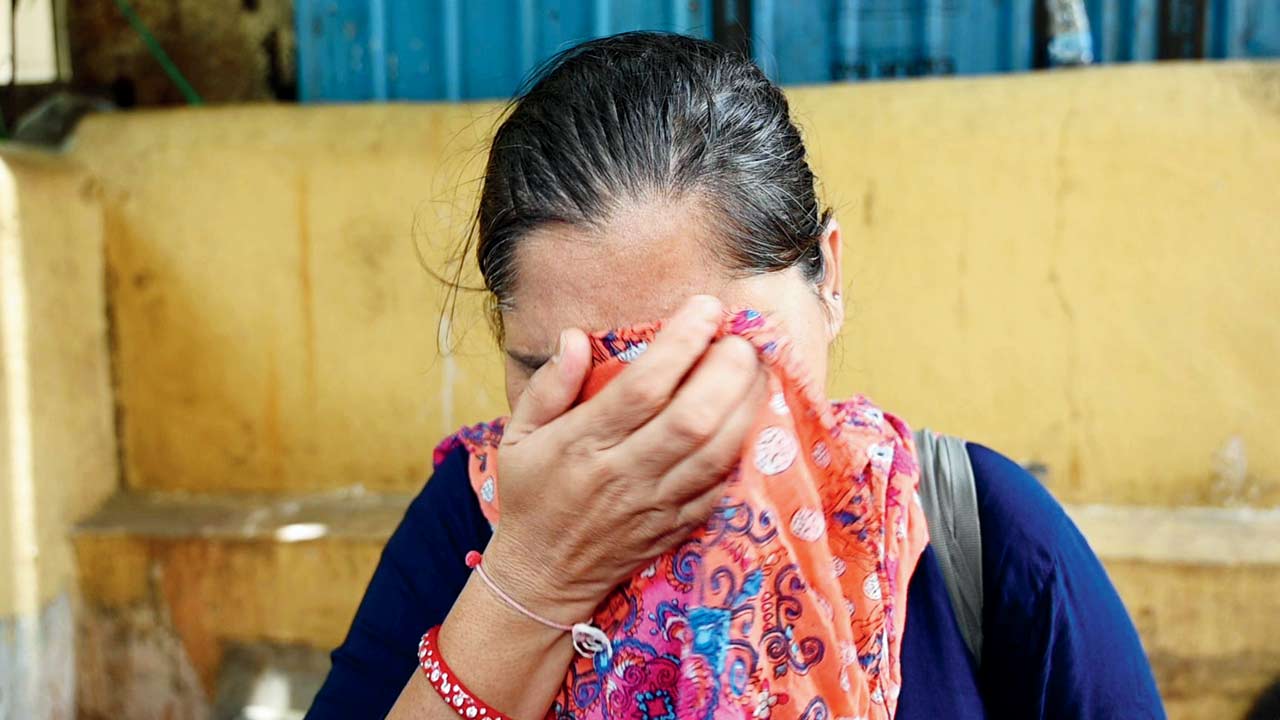 Romila Shah, deceased's sister
Police have not yet added kidnapping charges against the men, who were caught on camera forcing Pradeep into the auto. Sarode said, "Other relevant Sections will be added to the FIR after further investigation." Pradeep was popular among shopkeepers, vegetable vendors, hoteliers and others in Vasai. There is a growing demand on social media, with people seeking 'Justice for Shah Rukh'.