Mankhurd resident yet to get the birth certificate of his first child; Shatabdi hospital chief launches probe against staffer on his complaint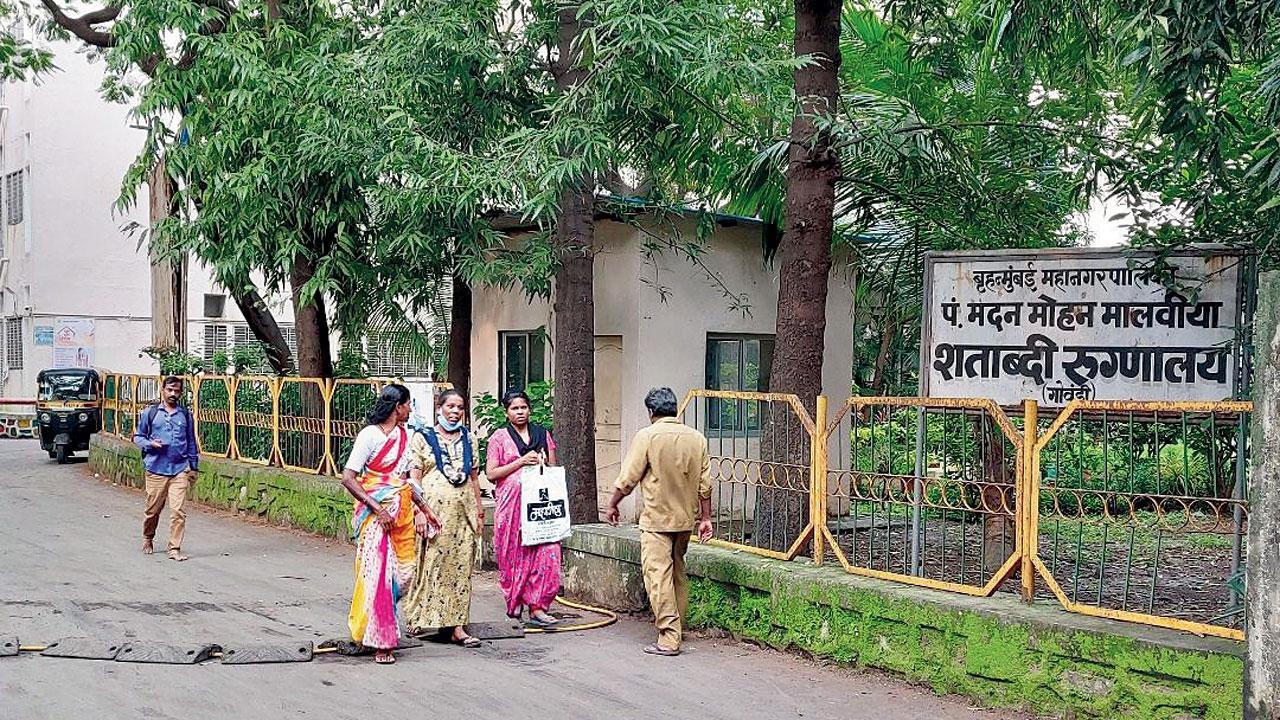 The man's wife had done all her follow-ups at Govandi's Shatabdi hospital during her pregnancy. Her C-section was also performed at the same facility. Pics/Rajesh Gupta
Firoze Mohiddin Sayyed was ecstatic when his wife delivered a baby girl in May. The arrival of his first child prompted celebrations in his household. But the jubilation soon turned into frustration for the Mankhurd resident after the BMC hospital where his wife underwent a C-section said it had no record of the delivery. Following his complaint to the ward office, the hospital has now launched a probe into the lapse.
Sayyed, who lives at New MHADA PMGP Colony, said his wife Muzammila visited the BMC-run Pt. Madan Mohan Malviya Shatabdi Hospital at Govandi for check-ups throughout her pregnancy. She went into labour on May 30 and doctors at the hospital delivered a baby girl through C-section the same day. She was discharged on June 3.
After completing the naming ceremony and all other rituals, Sayyed applied to the M-East ward office on July 20 for his daughter's birth certificate daughter. He did not have the slightest hint of what was to unfold.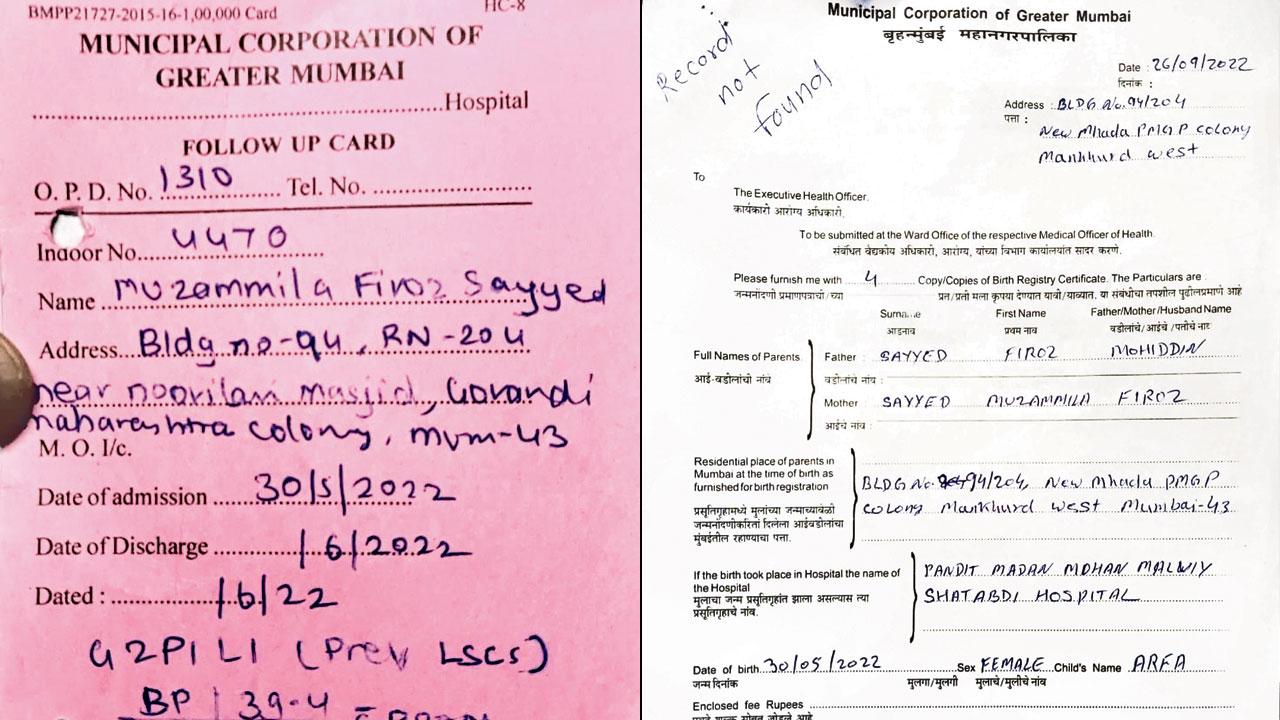 A hospital slip confirming the admission of Sayyed's wife (right) 'Record not found' remark on Sayyed's form
"The ward officials told me that they had no record of my baby. They said it happens sometimes as data gets collected late," said Sayyed. "I believed in them and waited for a few more days. When I visited the ward office on August 12, they again told me that the record was not found. I was told to visit Shatabdi hospital." 
An anxious Sayyed rushed to the hospital only to be told by the administrative staff that they don't have enough manpower. They promised to update the records with the ward office as soon as possible. The 32-year-old said he thought it would get done this time.
Also Read: Mumbai: Ex-CM Ashok Chavan puts CM Eknath Shinde in a spot
More disappointment greeted Sayyed when he visited the ward office on September 14. He was again given the same answer: "Record not found!" A civic doctor said birth records are usually updated within three weeks. It's even smoother when the hospital is a civic facility. 
"I was angry. I went to the hospital again and asked them to show me the birth register. It had the records of May 29 to May 31. A birth was reported of a baby on the same day when my daughter was born but my baby's registration was not there. In fact, 2 pages were left blank in the register. This startled me," said Sayyed. 
The first-time father was even more upset when the hospital blamed tried to put the blame on him. "They said there must be a mistake from my end and that I may not have wanted the birth to be registered. The officials said even if I went to higher authorities no one can probe them. They said senior officials had asked them to keep blank pages in the register." His daughter will complete four months on Friday.
Left with no option, Sayeed sent a complaint to the medical superintendent of the Shatabdi hospital on Tuesday. Medical Superintendent Dr Sunil Pakle said, "We have issued a memo to the medical record technician and he has been dispatched to M-East ward to resolve the issue. I am also looking into the complaint about blank pages, it will take some time to inquire and comment on it." Are you happy with BEST services in Mumbai?