Resident doctors say BMC continued Covid allowance to other medical colleges for 7 months after discontinuing it for Nair hospital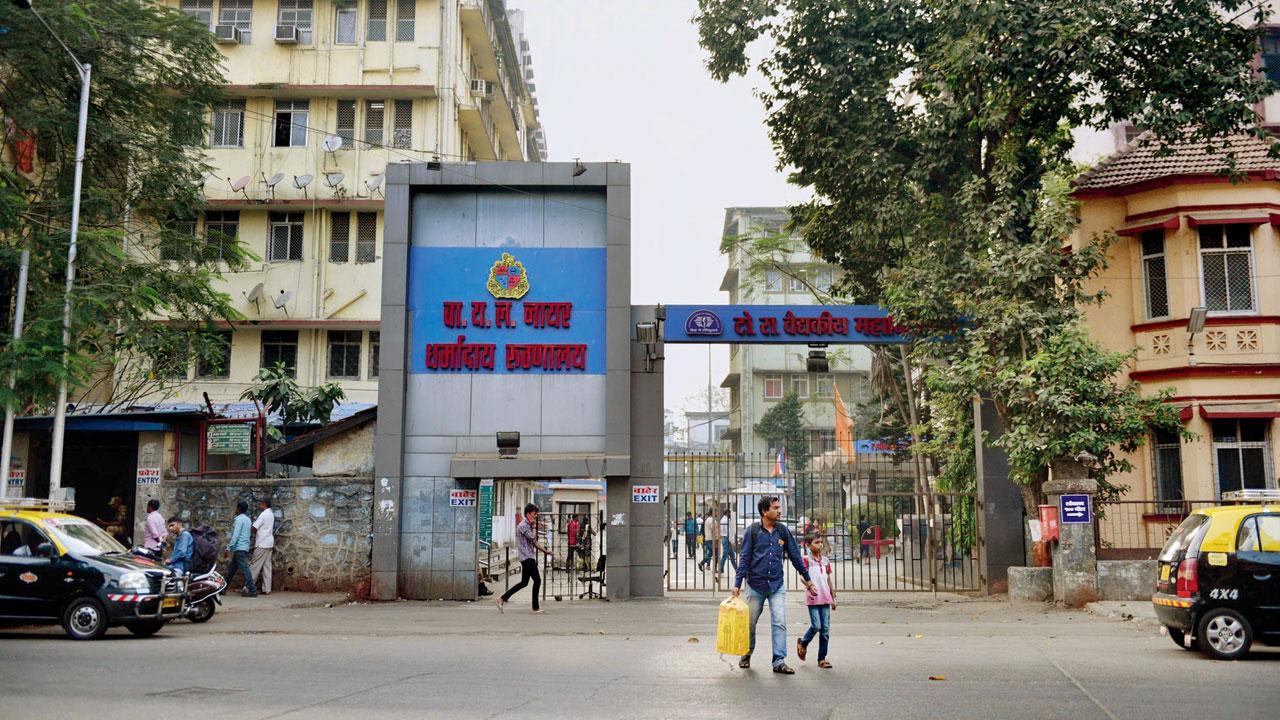 The resident doctors at BYL Nair Hospital said they will mass bunk if they are not given Covid allowance till August. File pic
The BMC's goof-up in the disbursal of COVID-19 allowance for doctors may now affect medical services, as doctors from BYL Nair Hospital have threatened to mass bunk. As per the doctors, the civic body discontinued the allowance at Nair hospital in January this year while KEM and Sion hospitals continued to receive the same till August.
During the pandemic, the Brihanmumbai Municipal Corporation had announced an allowance of R10,000 for all resident doctors on COVID duty. Under this scheme, resident doctors at KEM, Sion, Nair and Cooper hospitals were getting the allowance every month along with their stipend. 
Dr Chetan Kumar Adrat, president of Nair hospital's Maharashtra State Association of Resident Doctors (MARD), said, "Even after discontinuing the allowance to the resident doctors of Nair hospital, resident doctors of other medical colleges got the allowance for seven more months. All medical colleges are under the civic body, so how can the administration keep on giving benefits to others and not us?"
Also read: Third-year student of Nair medical college kills self: Mumbai cops
"When senior officials here informed the administration about this, instead of giving us justice, BMC stopped the COVID allowance of all doctors of other medical colleges too. We have demanded that the authorities pay the outstanding allowance for those seven months to us," he added. 
Dr Adrat further said, "The hospital dean has made several correspondence to the director of civic-run medical colleges regarding this, but no one is interested in it. We have given one more chance to the administration to give us the dues for these seven months. If we still do not get it, we will go on mass leave."
Dr Pravin Rathi, dean of Nair medical college, told mid-day, "After the decline in COVID-19 cases, the COVID fund was halted. So, our accountant stopped giving the allowance to the doctors. Our resident doctors have already been in touch with the director about this." mid-day's attempts to contact Dr Neelam Andrade, director of BMC's medical colleges, did not yield results.