The Brihanmumbai Municipal Corporation (BMC) on Monday announced that all government and civic-run Covid Vaccination Centers (CVCs) in Mumbai to remain closed on Tuesday, September 19, 2023, due to the public holiday on the occasion of the Ganesh Chaturthi festival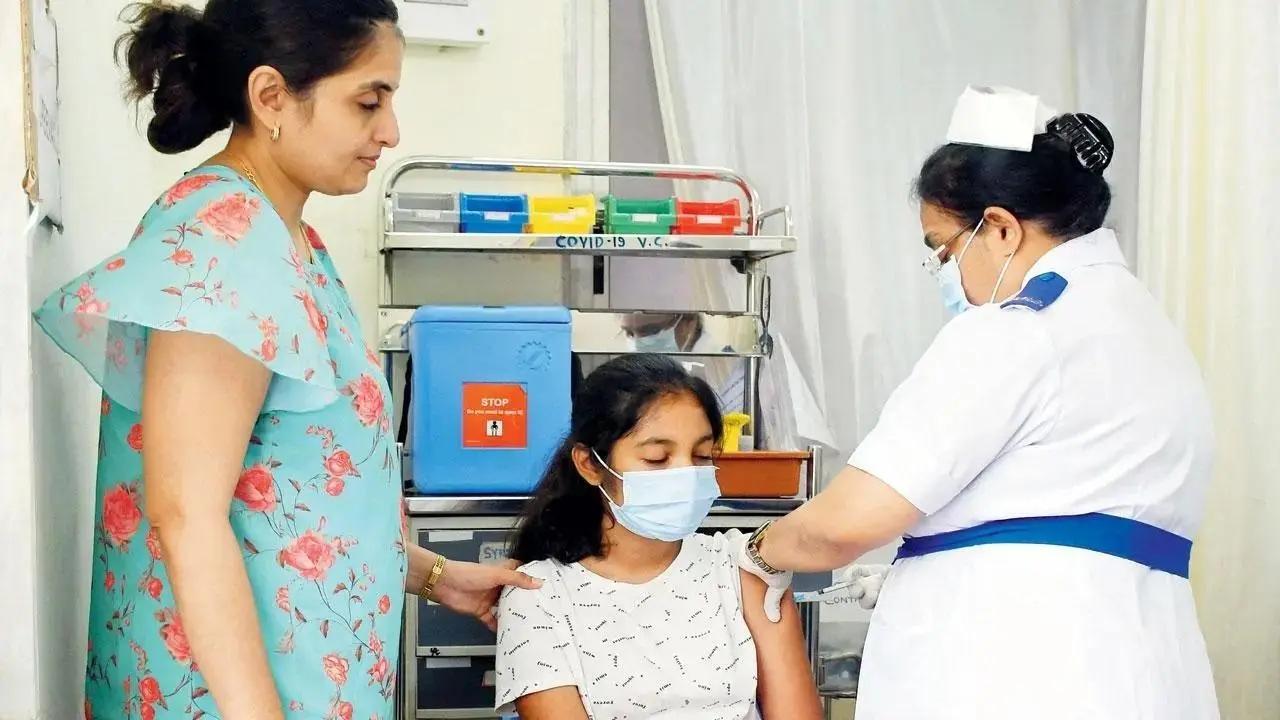 Representative image
Listen to this article
Mumbai: Covid-19 vaccination centres to remain shut tomorrow
x
The Brihanmumbai Municipal Corporation (BMC) on Monday announced that all government and civic-run Covid Vaccination Centers (CVCs) in Mumbai to remain closed on Tuesday, September 19, 2023, due to the public holiday on the occasion of the Ganesh Chaturthi festival.
"The vaccination campaign will resume from Wednesday, September 20, 2023. citizens are requested to cooperate with the Brihanmumbai Municipal Corporation administration," the BMC statement.
ADVERTISEMENT
Presently one government-run CVC and 24 civic-run CVCs are functional in the city. Around 14,89,946 citizens have taken precautionary doses in Mumbai so far.
Meanwhile, on Sunday, Mumbai reported 20 new Covid-19 cases and zero deaths, as per the BMC health bulletin data. The overall tally of infections to 1,164,641, Brihanmumbai Municipal Corporation (BMC) said in a health bulletin.
According to the health data, the city recorded 138 active Covid-19 cases till September 17.
As per the BMC health bulletin, Mumbai's overall growth rate of cases between September 10 and September 16 is 0.0015 per cent, and the recovery rate stood at 98.3 per cent.
The caseload doubling time is 46,620 days, as per civic data.
Further, Maharashtra reported 32 new cases and zero deaths, on Sunday, September 17, 2023. "At present dominant variant of Covid is Omicron XBB.1.16. Total 1733 cases were found to be infected with this variant. There were 19 deaths reported among the cases of this variant," stated the health department of Maharashtra government. Will you take intranasal vaccine as a precautionary dose?