Local residents, fed up with the night-long nuisance, write to the local MLA demanding action and preventive measures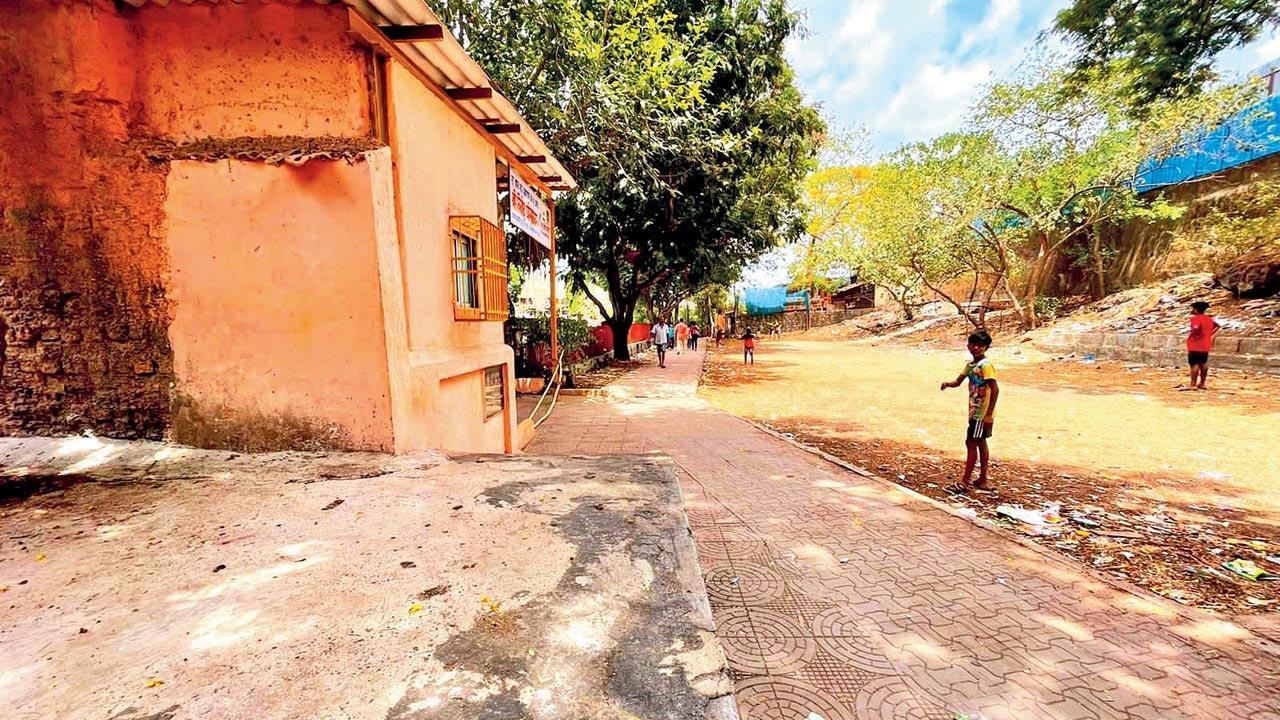 The ground in Navagaon, Dahisar West, is used by schoolchildren from the area to play during the day
A ground in Navagaon in Dahisar West where school children play in the morning turns into an open air vice den when the sun sets. Fed up with the reoccurring nuisance, locals have written to the local MLA to take strict action against the miscreants. 
"The 200-square metre ground gets crowded with drunkards and drug addicts every night and their party continues till the wee hours of the morning. Fed up with the loud abusive talks and the ruckus, we have tried to intervene but it invariably turns into unnecessary fights, which we want to avoid," said Manoj Paralkar, who is the complainant. He added that installing adequate lights and CCTV cameras along with posting security personnel is the only solution to the problem.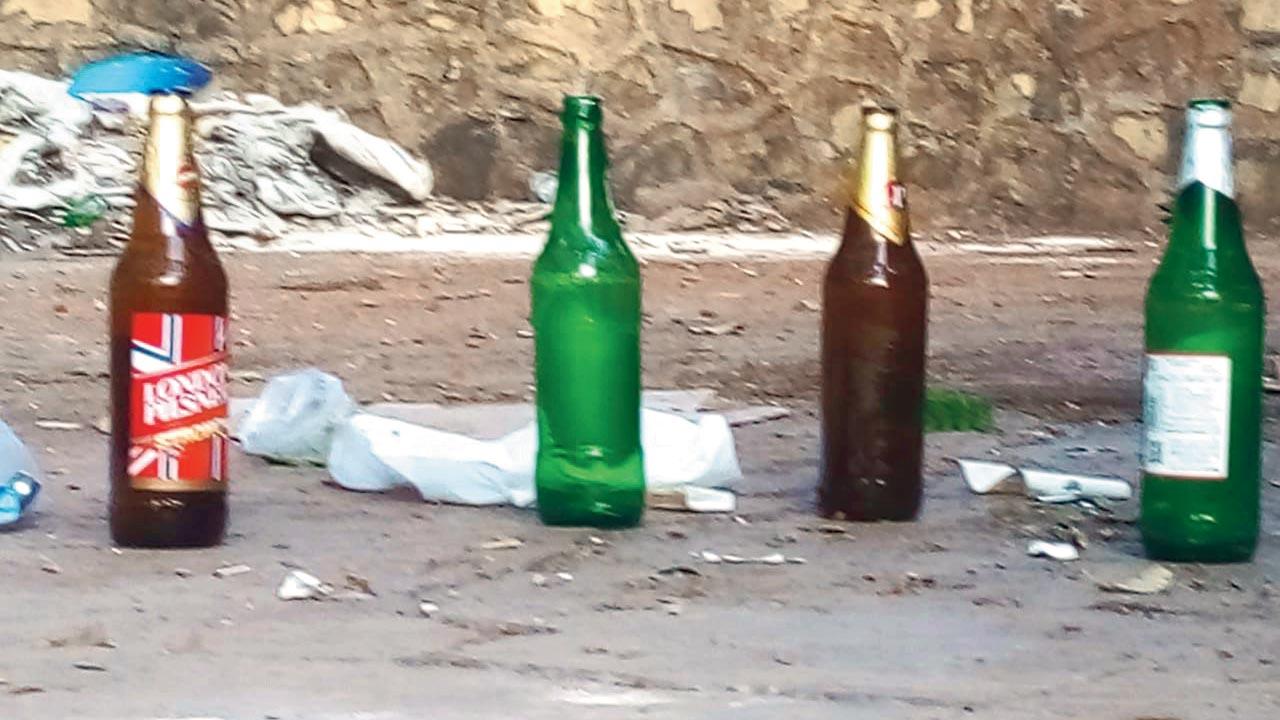 Empty liquor bottles strewn on the ground 
Sister Sheila, principal of Mary Immaculate Girls' High School, said she has seen empty liquor bottles and disposable glasses littered in the ground, which was a disturbing sight for the students. "We have buses parked outside our school at night and we suspect that these, too, are used as vice dens," she said.  
When contacted, MLA Manisha Chaudhari said that she has written to the local police to take immediate action. "I am aware of the problem and am confident that it shall be tackled soon. This is basically an open space on collector's land, which is used as a playground by students of nearby schools. We have raided the place a couple of times, but the men involved in the illegal activities managed to escape," she said. 
She added that provisions for able security guards along with CCTV cameras and lights too shall be implemented. 
Senior PI Sanjay Kundalkar of MHB police station said that they are in the process of scrutinising the complaint and will be taking appropriate action, which will give relief to the aggrieved residents. 
200sqm
Area of the ground