Seeing the unpredictable monsoon in the past few years, civic body is already preparing for a water shortage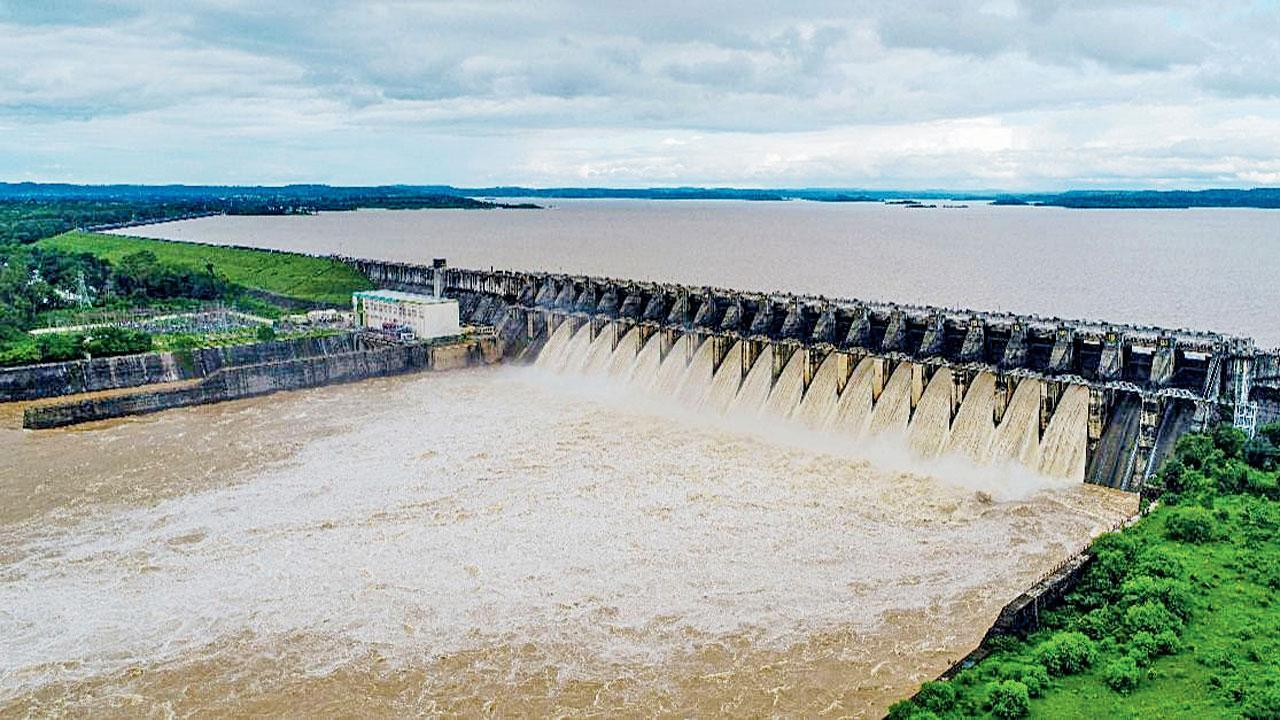 Seven lakes provide water to the city
After observing the rain for the past few years, the BMC this year has already sought permission from the state government to draw water from reserve stocks, in case of a crisis. Though there is enough water in the lakes for the summer, the unpredictable onset of monsoon in the past few years had resulted in water cuts for the city during the rainy season. In the past nine years, the city has faced water cuts five times and three of them were during the monsoon.
There are seven lakes which provide water to the city. Their overall capacity is 14.47 lakh million litres of water and currently there is a stock of 5.33 lakh million litres, which is 37 per cent. Last year, till March 30, there was 5.80 lakh million litres stock (40 per cent).
ADVERTISEMENT
"The current stock is enough for the city if we use it judicially. As per the daily supply ratio it will last even after June. But in the past few years it has been observed that the onset of monsoon gets delayed. We cannot predict the temperature in summer and the evaporation rate. So  decisions about supply will be taken from time to time," said Purushottam Malwade, chief of the Hydraulic Engineering Department of the BMC.
Also Read: The Rs 13-cr error that punctured Mumbai's water supply for one month
Out of seven lakes that supply water to the city, Bhatsa and Upper Vaitarna, which have reserve stock, are under the state government. In case of a crisis, the BMC writes to the state, seeking release of water from the reserve stock. But this time, the BMC has already written to the state regarding the reserve stock. "We have been observing the patterns of the monsoon for the past few years so we have made a plan to tackle the tricky situation. We requested the state government to allow the BMC to use  75 million cubic metres (75,000 million litres) of reserved stock each from Bhatsa and Upper Vaitarna in case of a crisis. We will use it as and when required," said another official from the BMC. The reserve stock may last for one month.
In the past nine monsoons, the city faced water cuts five times and two of them were a year long.  In 2015, 2020 and 2022 the city faced water cuts during the rainy season either due to the delay of the monsoon or the long break between two spells of rain. In 2009 the city had faced a severe water crisis with 15 per cent to 30 per cent water cuts.
Water cuts over the years
2022: 10 per cent water cut from June 28 to July 12 as the water stock went down to 9 per cent due to the delay in monsoon
2020: 10 per cent water cut from August 5 to 29 due to poor rainfall
2018: 10 per cent water cut declared on November 14, which lasted till July 2019
2015: 20 per cent water cut imposed in July. The water cut remained through the year till next monsoon
2014: City faced 20 per cent from July to September
Percentage of water stock over the years 
Year    Sept. 30    March 30
2022- 23       99%       37%
2021-22       99%       40%
2020-21       99%       37%
Total water stock
14.47 Lakh million litres