BMC, state and central govts sign MoU to set up Metropolitan Surveillance Unit at Kasturba hospital; lab to surveil malaria, chikungunya, measles, etc.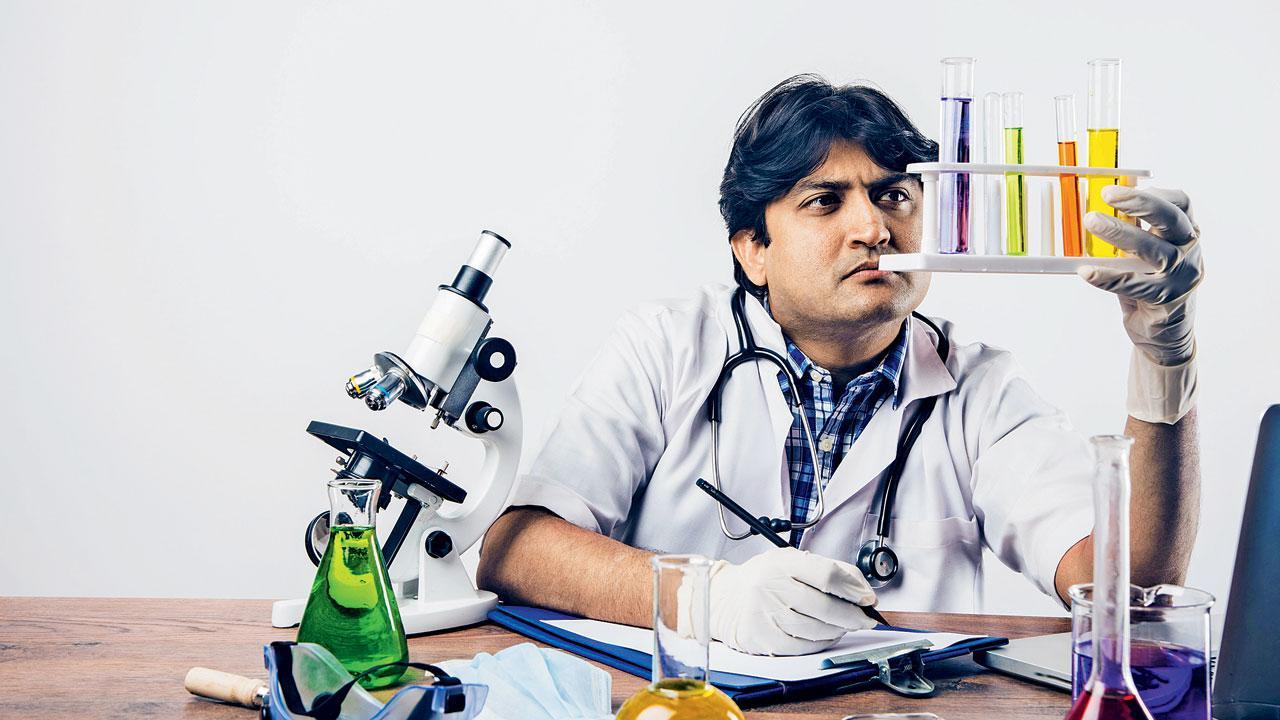 The central government is to provide funding for the MSU. Representation pic
The civic body will soon be better equipped to prevent, limit and manage endemic diseases like dengue, malaria, chikungunya, measles, and outbreaks of other communicable diseases thanks to a surveillance lab to be set up at the civic-run Kasturba hospital. Mumbai is among the 20 cities chosen by the union Ministry of Health and Family Welfare to get the Metropolitan Surveillance Unit (MSU) which will forecast infectious diseases, collaborate with experts for research, and alert the government about possible outbreaks.
The MSU was announced in the Brihanmumbai Municipal Corporation's (BMC) Budget for the financial year 2023-24. The surveillance unit is proposed under the Pradhan Mantri-Ayushman Bharat Health Infrastructure Mission. According to sources in the civic health department, the National Center for Disease Control (NCDC) has approved the MSU's location, and a memorandum of understanding (MoU) has been signed between the BMC and state and central governments. The MSU is aimed at bringing together robust technology and expertise. Doctors, data analysts, and other staff will be hired for research and constant monitoring of diseases in a hi-tech lab.
Also Read: Mumbai: State owes BMC Rs 7,000 cr, most in education aid
Additional Municipal Commissioner Dr Sanjeev Kumar told mid-day, "MSU's objective would be to surveil and monitor infectious diseases in urban areas. Linkages with private and public health facilities are to be established through the Integrated Health Information Platform (IHIP). The MSU staff would be trained by the central government for data reporting on IHIP, real-time data analysis and forecasting, verifying media alerts from urban areas, and developing linkages with public health laboratories for water-borne, food-borne, and vector-borne diseases. The unit also aims to collect relevant samples for zoonotic diseases. The funding for the lab is being provided to the BMC by the central government." The project's budget is in the process of approval at the state and central government levels.
The executive health officer will be the nodal officer for the BMC to coordinate staffing and other facilities, and a Project Monitoring Committee will be constituted to oversee the project's execution. The data generated from the MSU will be controlled by the State Health Authority and shared with the Central Surveillance Unit of the Integrated Disease Surveillance Programme (IDSP) under the NCDC. The BMC will support the necessary infrastructure and personnel deployment.
Proposed staff
The proposed staff comprises senior epidemiologists, microbiologists, virologists, medical officers, senior statisticians, assistant epidemiologists, IT consultants for data analysis, research assistants, lab technicians, malaria supervisors, insect collectors, and other clerical staff. 
20
No of cities Centre has chosen for MSUs Do you think Budget 2023 will meet aspirations of common man?