Retired Durban man mysteriously goes missing from Mumbai airport after dream tour of south India; cops launch city-wide manhunt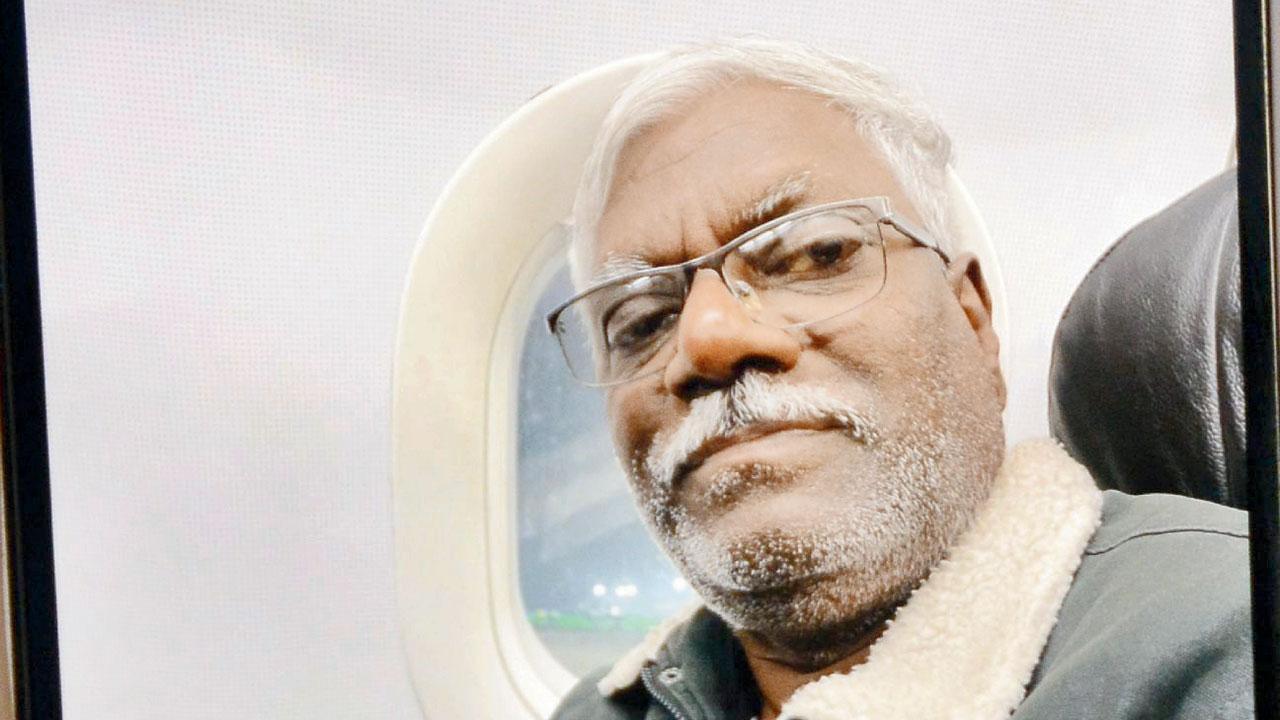 Dhramalingum Pillay suffers from memory loss. Pic/Sayyed Sameer Abedi
What was to be a dream trip to see India where they hail from, ended in a nightmare for a South African national, as her father went missing from the Mumbai International Airport before they were to board a flight to return home on Monday. Since January 30, Rebecca Pillay has been looking for her father. She has questioned how the CISF allowed him to walk out of the airport without checking his documents, passport or flight ticket.
The Sahar police have registered a missing person complaint and are looking for him. Pillay's father, Dhramalingum Pillay (Dan), 69, a resident of Durban, retired as a clerk. He wanted to see Chennai and Bengaluru, so she brought him to India on January 21. Dan suffers from memory loss and blood pressure issues.
'He wasn't next to me'
According to the police, the Pillays went to Chennai and Bengaluru for a few days. Pillay said, "On January 30 we reached the Mumbai International Airport at around 1.30 am via a bus from the domestic airport. The airport officials informed us that our flight to South Africa scheduled for 6.45 am was delayed and would leave at 7.30 am. But it got further delayed and we were informed to board it at 9.15 am.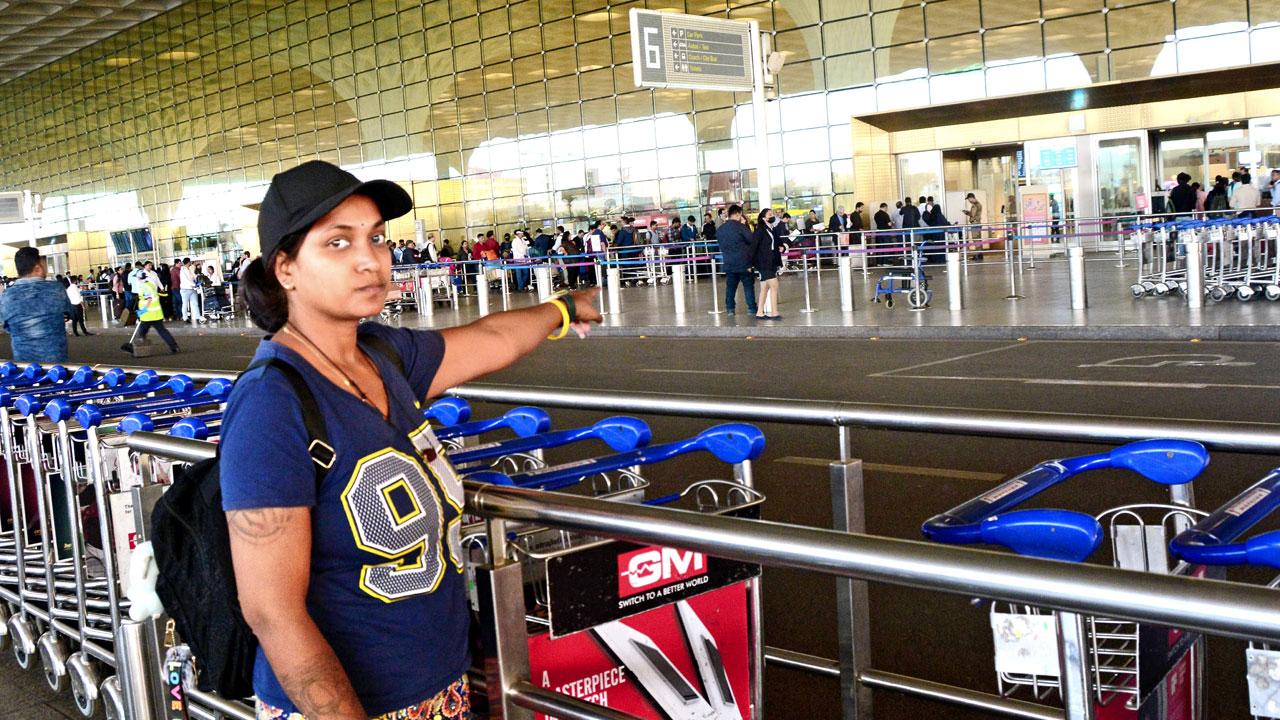 Rebecca Pillay shows the spot where her father stepped out of the Mumbai International Airport. Pic/Sayyed Sameer Abedi
We decided to wait at the airport. I napped for a few minutes. When I woke up around 6.15 am my dad was not next to me." She said she even went to the men's toilet to look for him. A person went inside and checked it for Dan but he was not there.  
Also Read: Gobbling up of govt land: Mumbai suburban collector cracks the whip
Pillay, who works as a logistics manager at a private firm, said a senior manager contacted the security personnel to look for her father then. They looked for him from 6.30 am to 11 am but Dan was not traced. "Finally the security personnel checked the CCTV footage and told me my father had walked out of the airport," Pillay said.
'Many said they saw him'
Pillay, who has been staying at an Andheri hotel since, said she printed posters about her father and got them put up at Marol, Powai and Sakinaka. She claimed many people told her they saw him at Marol Naka. "I also checked with hospitals but didn't find him. It is surprising to me how he stepped out of the airport without his documents, passport or ticket. The airport officials also told me that they don't allow anyone to go out of the airport after they enter it. How did the CISF security at the gate not check anything and let my father go out? He suffers from memory loss and is a high blood pressure patient," she said. Senior Inspector Sanjay Govilkar of Sahar police station said, "We have also circulated Dhramalingum Pillay's photos in our groups and our team is searching for him. He was last seen at Marol Naka."
Officials of the South African Consulate General are also looking for Dan. "Our team has been looking for Dhramalingum Pillay every night from 3 am to 8 am at various places in Mumbai. We are also helping the family to find him," said Colonel Selvan Govender, Consul - Police Attache at the South African Consulate General, Mumbai.
Inspector Vijay Singh of CISF, Mumbai division at the airport said, "Generally we don't allow people to go out of the airport once they enter. If a passenger wants to go out, we record their entries and then allow them to go out. There is also an option to 'self-offload' if a passenger wants to go out, where they make an entry themselves under our supervision."