Duo settled policies where customers had stopped paying premium, money routed to accounts of their friends, relatives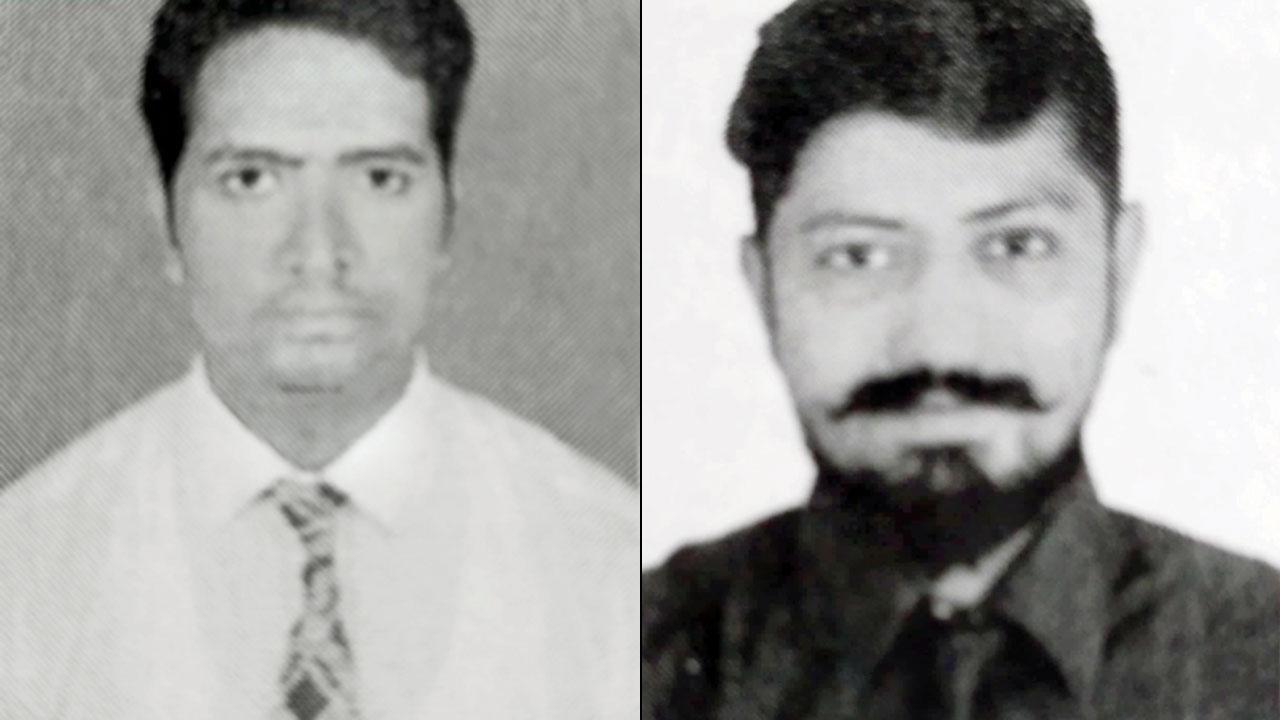 Rohan Naidu and Dipesh Jadhav
Two employees of a well-known insurance company have been arrested on the charge of fraudulently settling several unclaimed and lapsed policies and siphoning off about Rs 1.5 crore. The accused worked at the Malad branch of the company.
Sources at the Bangur Nagar police station said assistant manager, Dipesh Jadhav, 33, dealt with cases where policyholders had discontinued paying the premiums. As part of his job, he had access to the policy and bank details of the company's customers from across the country. The police said Jadhav roped in his colleague Rohan Naidu, 32, to commit the fraud. Over the past few years, the duo settled about 50 policies where premiums had been paid for some time. While Jadhav got Rs 97 lakh transferred to his and his relatives' accounts, Naidu made Rs 61 lakh.  The duo's undoing started after a customer from Indore visited a local branch saying he wanted to liquidate a policy for which he had paid a few premiums but discontinued later.
Also Read: Mumbai: Chaos in Malad amid rumours of child abductors lurking around
But to his utter shock, the customer was informed by the staff that his policy had already been settled. He then filed a complaint with the insurance company which forwarded it to a third party—Gru Systems—that  works with banks and insurance firms to investigate financial frauds. After a probe, its proprietor Gruswami Naikar discovered the embezzlement of Rs 1.58 crore allegedly by Jadhav and Naidu. On behalf of the company, Naikar lodged a complaint in July against the two employees, who were booked for fraud. Guided by DCP Vishal Thakur of Zone XI, senior inspector Pramod Tawde and inspector Dattatre Gund worked on the case and picked up Jadhav from his Borivli home on Wednesday. Naidu was taken into custody from Jogeshwari, where he lives, the same day. "We have found that the money was transferred to the close relatives and friends of the duo," an official said. 
Rs 97L
Money embezzled by accused Jadhav