Lack of two judges for over three months is overburdening other six judges; lawyers state they are frustrated too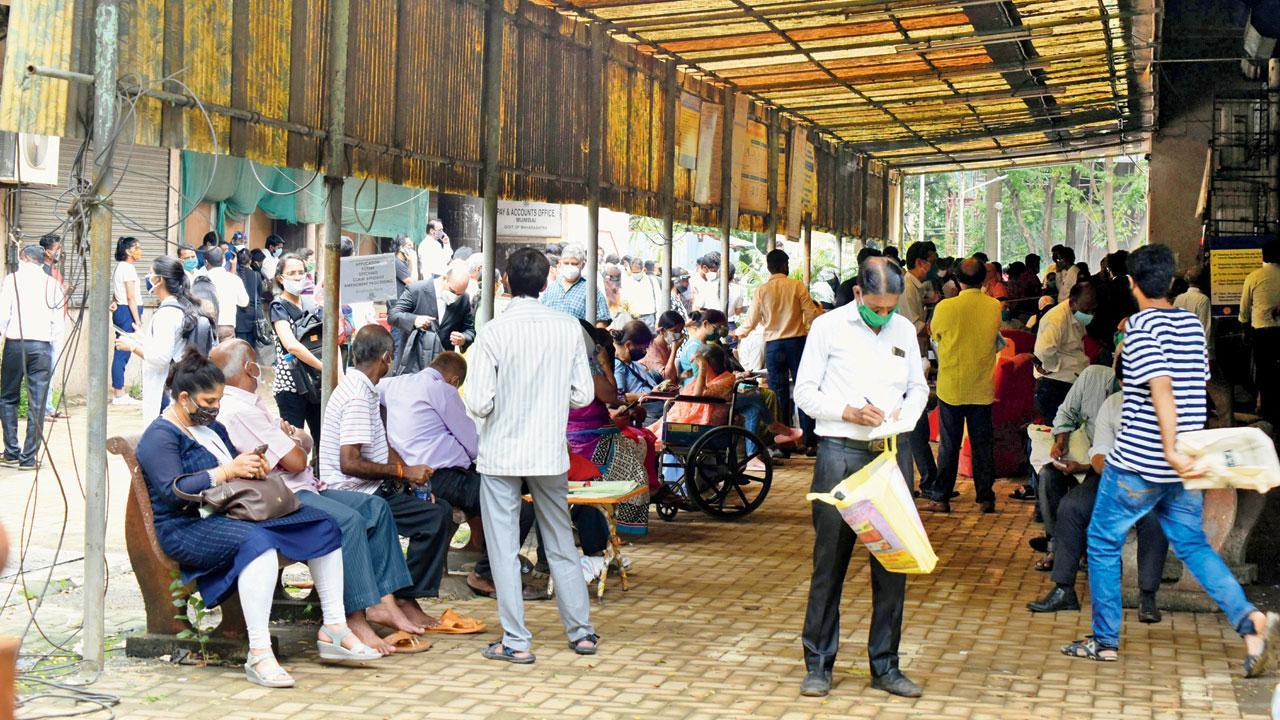 The Bandra Family Court in September 2020. It has eight courtrooms. File Pic/Sameer Markande
Visibly disturbed, the businessman said he had been waiting for his divorce case to be heard in the Bandra Family Court since October 2020. "I can't even meet my daughter who is now three," said the 40-year-old, driven to despair by the delay. He is among scores of litigants who are at their wits' end as the posts of principal judge and judge have been lying vacant for over three months.
The key vacancies have left the remaining six judges overburdened, throwing the court's timelines out of kilter. This has also prompted the Family Court Bar Association to appeal to the authorities to appoint the judges soon and relieve litigants of their 'tarikh pe tarikh' sufferings.
The city's family court is one of the biggest of its kind in India with eight courtrooms and it hears about 10,000 matters per year. The court's day-to-day administration work runs under the direction of the principal judge who also runs court number 1. This apart, court number 8 also hasn't had a judge for more than 90 days, though both courtrooms have adequate staff. 
Recounting his emotional setback, the businessman told mid-day, "I have been married for 10 years, and three years ago my pregnant wife went to nurse her ailing father but hasn't returned to her marital home. She filed for divorce and we had several counselling sessions but nothing happened. My case is listed in court number 1. Initially, it got delayed due to the pandemic and now there is no judge. A normal administrative appointment could have given respite to many like me, but how will lost time be regained? The delay is hampering my personal and professional life."
Also Read: Mumbai: Fraud exposed, Mahim-based nursing home's licence cancelled
Not just litigants, but lawyers are also equally frustrated. A senior lawyer, who did not wish to be identified, said he has two matters in court number 1. "One is for the custody and access to a five-year-child and the other is for recovery of arrears of maintenance. Orders for both matters were passed long ago, but as there is no judge in court 1, the order execution is still pending. The cases of this court have been marked to in-charge courts, which are already overburdened."
With proceedings already slowed down by the pandemic, the current state of affairs has compounded the woes of litigants, who are dealing with disputes on the matrimonial, custody and maintenance fronts. Matters as old as five years are being partly heard. 
Sharing his suffering, a 35-year-old IT professional told mid-day, "It's been two years since my wife left me with my three-year-old child. For the past two years, I have been waiting for a one-line order from the court, giving me permission to meet my son. Many like me are suffering and the appointment of judges must be resolved soon."
The Family Court Bar Association said it has made multiple requests to the authorities to fill the vacancies but in vain. Advocate Sasi Nair, president of the association, said the court started in 1989 with six courtrooms which was increased to seven and the eighth was added six years ago. He said the vacant positions for over three months have meant that the administrative work is handled by the in-charge principal judge and a huge backlog of matters of court number 1 is allotted to other courts.
Nair added, "The existing judges are overburdened due to the shortage of two judges now. There is even a shortage of staff and infrastructure. Therefore, the judges, staff, advocates and litigants at the family court are all suffering. We have made various representations to the high court but till now the issues are not resolved. On September 15, a fresh representation was given to the present guardian judge HHJ Smt. Bharati Dangre and we are waiting for a positive response and quick action."
10k
Avg no of cases heard in the court per year Are you facing issues with your Apple Watch Series 8?