Heeding 'agents', they visited US consulate at BKC only to learn offer letters were fake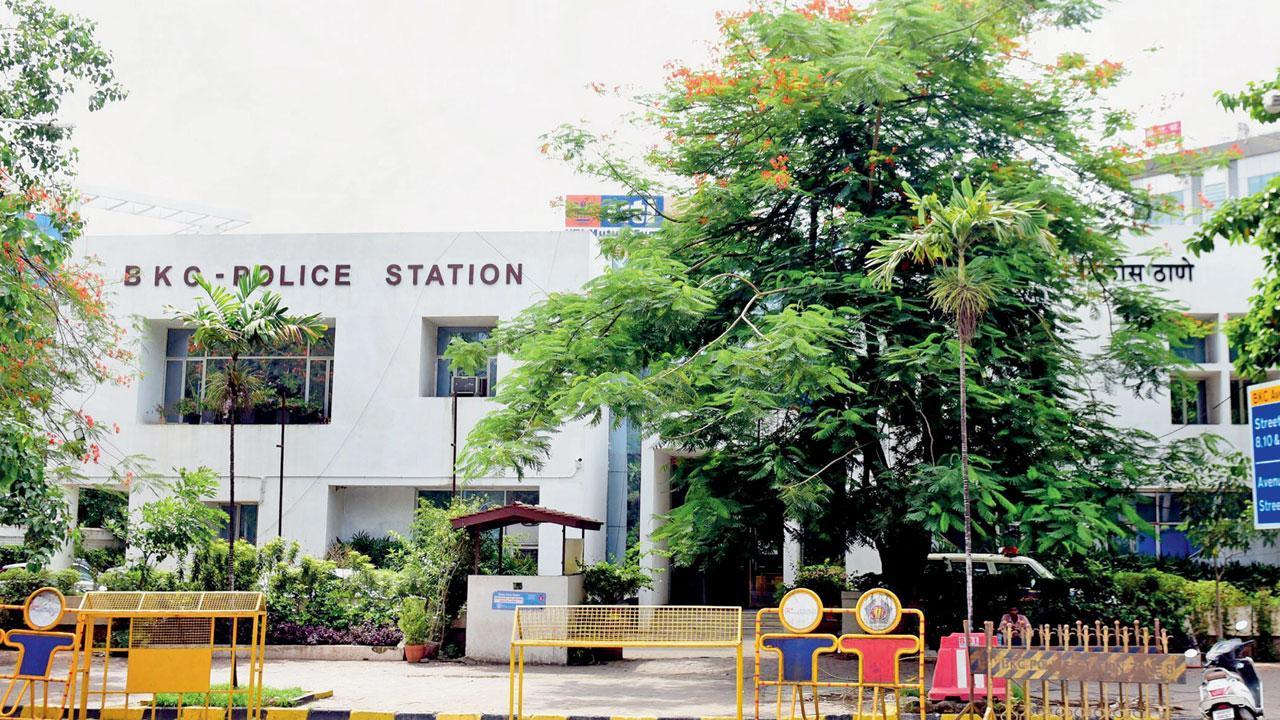 The BKC police have invoked Section 120-B (criminal conspiracy) of the Indian Penal Code against the accused. File pic
The BKC police have recently registered two separate cases of visa fraud where two chefs were duped after being promised jobs in the United States. The candidates came from Kerala and Chennai to the US consulate general at BKC where both were informed that the offer letter given to them by their respective agents was fake and hence their visas could not be processed. The consulate authorities then approached the Mumbai police.
"It appears that a gang has been operating in south India and duping aspirants by using their documents to make genuine visa applications and then sending them to the consulate general at BKC to get their biometrics done," an officer said.  The first case, involving 33-year-old Aalphin Rafik, was registered on March 21 after the consulate reached out to the police. Aalphin obtained his hotel management degree from the International Institute of Hotel Management in Bangalore in 2019 and has worked with various Indian hotels. In 2020, he applied for a passport to go abroad. 
ADVERTISEMENT
Also Read: Mumbai: Doctor falls prey to like-and-earn scam, loses over Rs 1 lakh to fraudster
As per his police complaint, he was approached by an agent in Kerala who asked him if he was interested in visiting the US to work in a shed at a hotel. "I gave him Rs 50,000 to complete my visa process and after completing the same, he asked me to visit the US consulate in Mumbai on March 20 to complete the biometrics process; but while examining my online documents, the officials found that the appointment letter of my employer in the US submitted by the agent was fake," Aalphin told the police.
On March 22, Stalin Panneerselvam, 28, visited the US consulate hoping to get the biometrics process done with. "I explained to the consulate officials how I was duped by my agent, and they called the police. I was then taken to the police station to get my case registered," Stalin told mid-day. "I came all the way from Chennai to get my visa processed to enter to the US for my dream job. Now I am returning home with the knowledge that I was duped," he said.
Stalin obtained his hotel management degree in Tamil Nadu. He has been working with various hotels. "I paid them Rs 50,000, and everything seemed genuine. My documents were uploaded on the real website, and I got a text from the consulate, but when I reached Mumbai, I got to know that some documents were fake," Stalin said.
An officer privy to the investigation said, "The case has been registered against known and unknown people. We suspect that a syndicate operating from south India is involved." The BKC police have invoked Section 120-B (criminal conspiracy) of the Indian Penal Code against the agents.
Mar 21
Day 1st case was registered