In a press release, the MMMOCL said, people frequently travelling in metros and using the Mumbai 1 card can now avail a special 15 per cent discount on 45 trips and  20 per cent discount on 60 trips. All these trips shall be prepaid with a validity of 30 days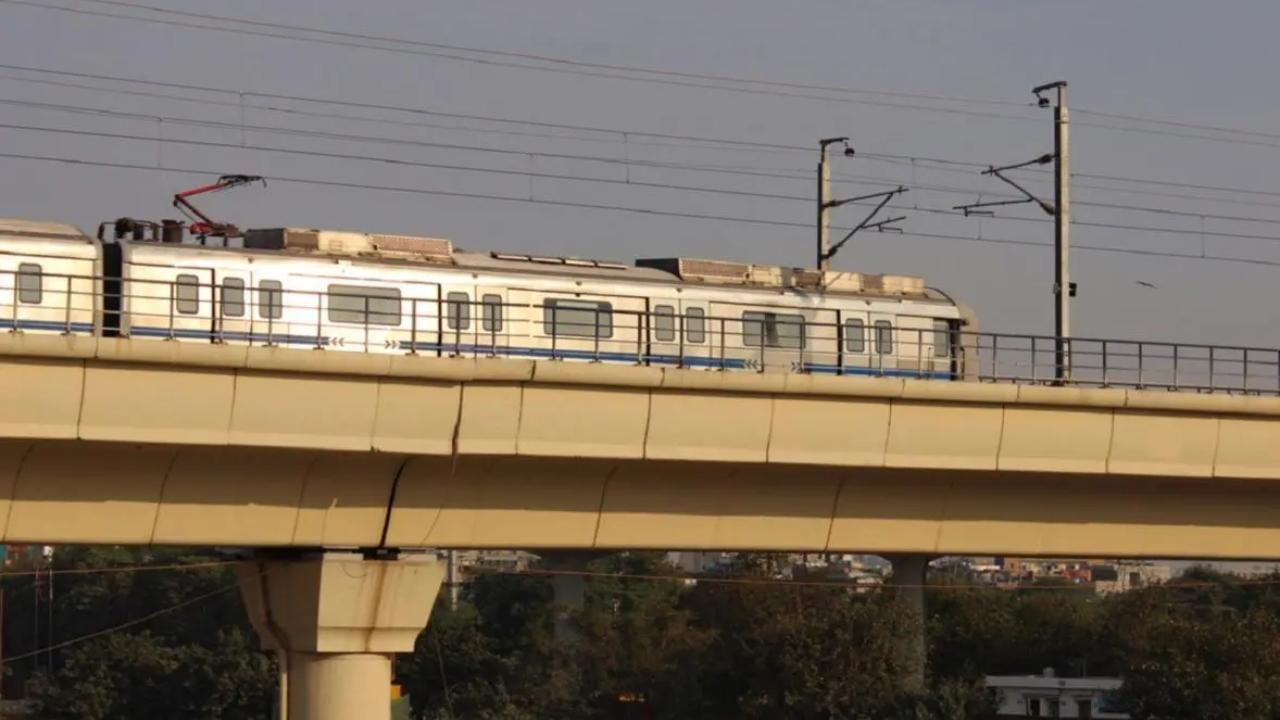 Representational Pic. iStock
Maharashtra Mumbai Metro Operation Corporation Ltd. ( MMMOCL) on Thursday announced special trip passes for Mumbai metro commuters.
In a press release, the MMMOCL said, people frequently travelling in metros and using the Mumbai 1 card can now avail a special 15 per cent discount on 45 trips and  20 per cent discount on 60 trips. All these trips shall be prepaid with a validity of 30 days. 
ADVERTISEMENT
It further said, MMMOCL has also come up with an unlimited trip pass for people who are visiting Mumbai or are on a day trip at multiple destinations. Unlimited trip pass for one day will be charged Rs 80 whereas a 3 day unlimited trip Pass is priced at Rs 200.
Speaking at the announcement SVR Srinivas, IAS, Metropolitan Commissioner, MMRDA and CMD, MMMOCL said,  "MMMOCL are constantly innovating and adding value to the overall travel experience of Mumbai Metro commuters. These travel plans will go a long way in easing out ticketing process, help save time and benefit people with discount options as well. We want to encourage maximum people to use the Mumbai 1 National Common Mobility Card."
Also Read: Heat after rains in Mumbai
The release further said, the Mumbai Metro commuters can get their Mumbai 1 National Common Mobility Card issued and recharged at the Mumbai Metro ticketing and Customer Care counter with easy documentation. This card can also be used at retail stores and during BEST bus travel as well.
Key Features and Instructions
- 45 and 60 Trip Pass valid up to 30 days from the date of purchase. 
- Unlimited Tourist Passes : Rs 80 ( Valid For One Day) Rs 200 (Valid for 3 Days)
- 1 trip = one single journey.
- Origin and destination will be fixed. Commuter can travel on the stations between.
- Rs. 100 replacement fee if the card is damaged/not working.
- If lost, the card is not refundable nor replaceable.
- These Trip Passes are valid only on Mumbai 1 National Common Mobility Card.