They had met the CM about their demand to save their fishing routes from the Coastal Road; faction spokesperson claims thousands of others also joined it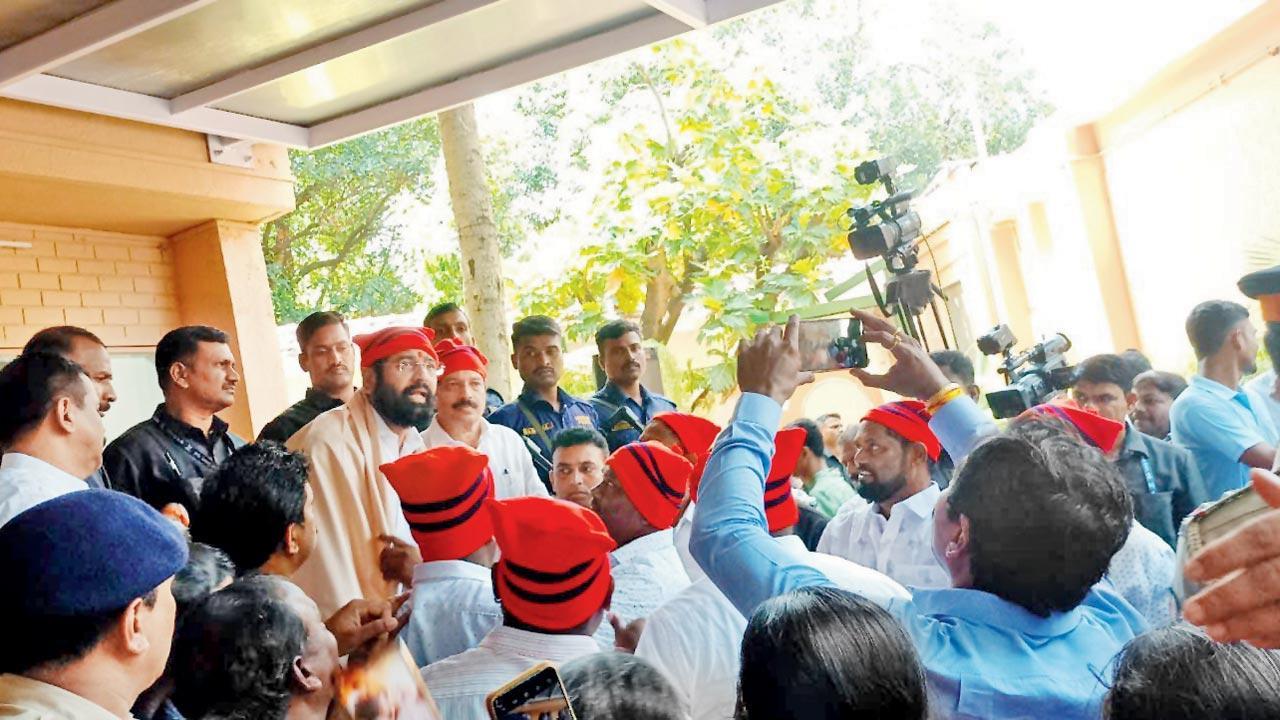 Worli koliwada residents with CM Eknath Shinde on Sunday
In a shock to Shiv Sena leader Aaditya Thackeray, residents of koliwada from Worli, his constituency, joined the Eknath Shinde camp on Sunday. The kolis, who are protesting against the Coastal Road, met the Chief Minister to resolve the issue of the route for their fishing boats last Sunday. According to the Shinde camp, at least 500 kolis and around 6,000 other people joined it.
Worli is the stronghold of the Uddhav Thackeray-led Shiv Sena. Worli koliwada residents have opposed the Coastal Road project saying the corridor will destroy their routes for fishing.
Also Read: Mumbai: Rebel Shiv Sena group led by Eknath Shinde all set to field at least five children of its MLAs in upcoming BMC polls
According to a community member, Nitesh Patil, who met the CM, "We are demanding that BMC increase the distance between two pillars to at least 160 metres, but it has kept only 60 metres. We had requested the previous government about the same. But no one listens to us."
"We met CM Shinde last when he came to Parel. Today we met the CM at his residence, Varsha. No political party supports us, but if this CM resolves our issue, we will support him. He has assured us he will solve our problem," he said.
"Not only about 500 fisherfolk of Koliwada, but teachers from private and aided schools, even people from the business community, etc. in all about 6,000 people entered our camp on Sunday. People believe in us. It is only because of CM Shinde that this year for the first time teachers of aided schools got bonus, as did BMC employees," said Kiran Pawaskar, spokesperson of the Shinde camp.