A big chunk of 116 acres at Charkop, Kandivli, leased to promote manufacturing industries, sublet to commercial entities like bars, pubs, sports turfs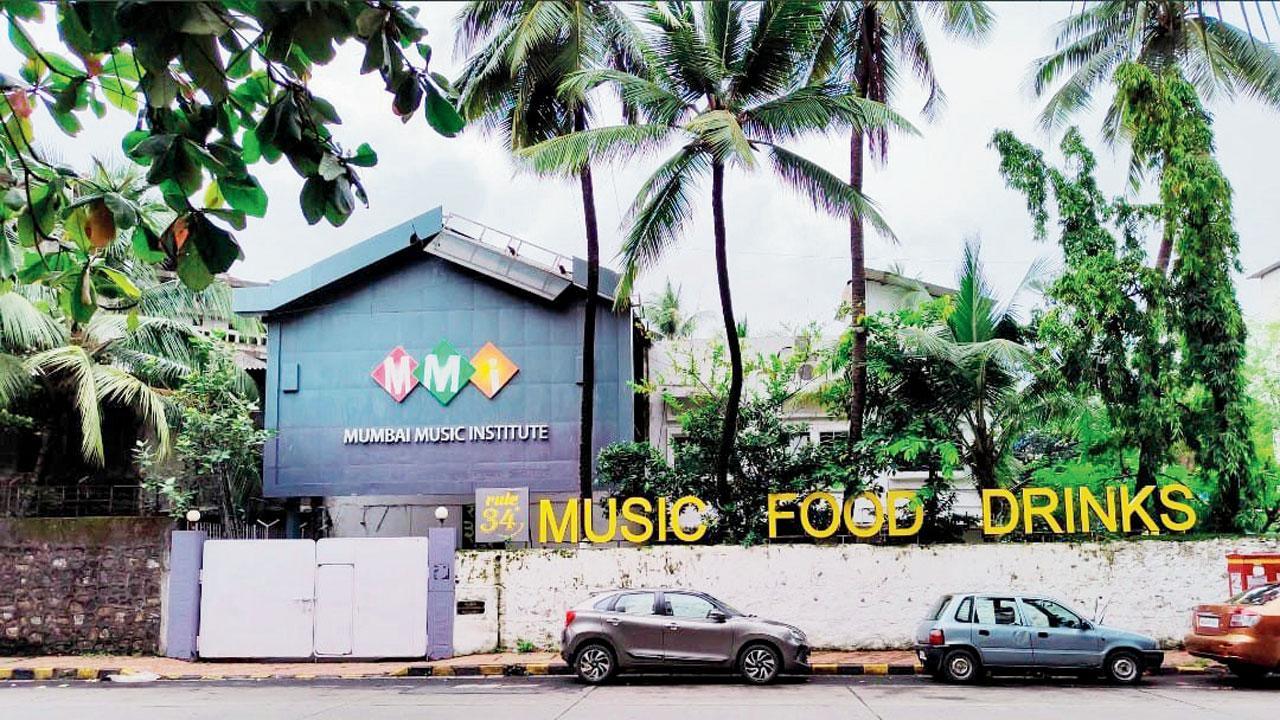 A case has been registered against pub Rule 34 on plot no. 148 at Charkop, Kandivli West
Bars, restaurants, wedding halls, car service centres, film studios and sports turfs are thriving on a 116-acre plot at Charkop, Kandivli West, that the state has leased out to boost manufacturing. While the government charged up to Rs 7 per square foot, the tenants are allegedly making lakhs of rupees by flouting lease conditions. In what could trigger a string of cases, the police have now registered an FIR against an illegal pub—Rule 34—at Charkop.
The police action came on a complaint by Sandesh Jairam Pawar, a junior engineer in BMC. The cops said accused Anant Belose rented the property from the state to run a manufacturing business on plot number 148, while the other accused, identified as Arvind Vishwakarma, runs Rule 34 pub in clear violation of the lease conditions. 
According to the police, Rule 34 became popular through social media and offers a variety of special dishes and drinks. Activist Reji Abraham, president of the United Association for Social Educational and Public Welfare Trust, said he had sent many letters to the collector, the Maharashtra Industrial Development Corporation (MIDC) and BMC about the illegal entities at the Charkop Industrial Estate but never got a response.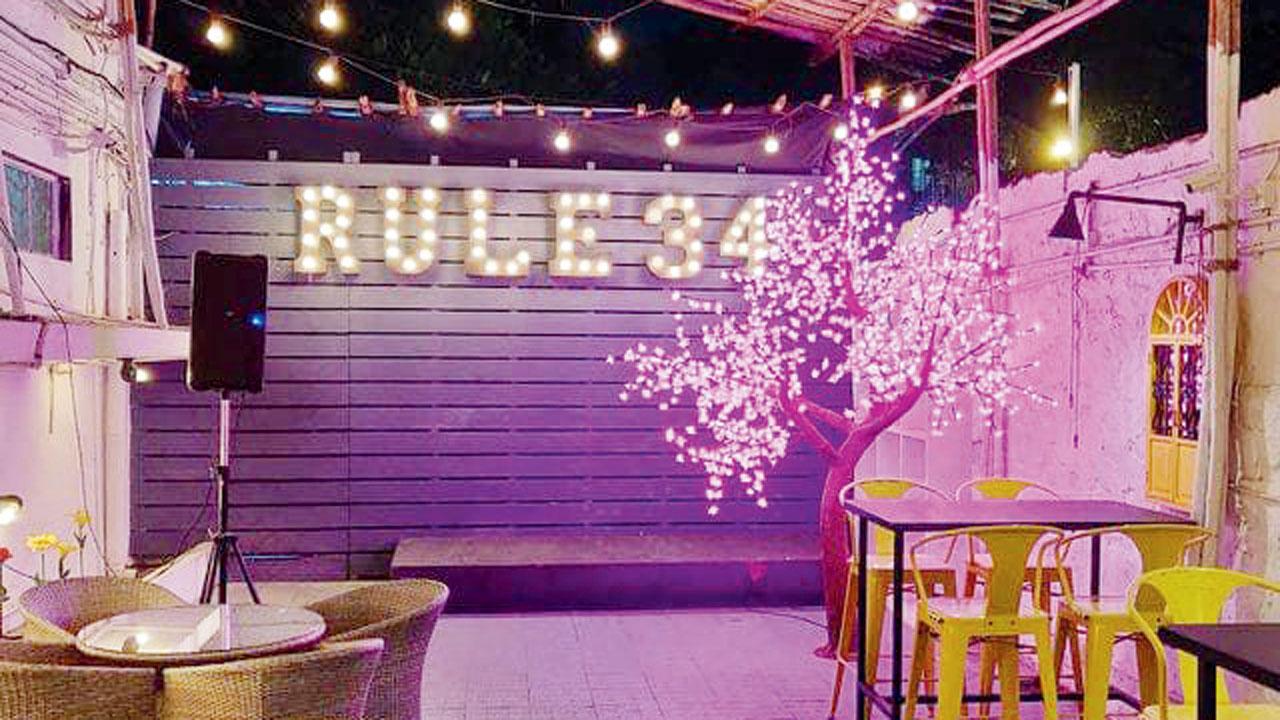 Sources said the BMC began an investigation into the alleged misuse of land at the industrial centre and found several violations by the original tenants. The civic body's R-South ward then filed a case against Rule 34 for violation of the Maharashtra Regional and Town Planning Act 1966. Assistant Municipal Commissioner Bhagyashree Kapse said Rule 34 didn't have a licence. "The area is industrial land. Many people are misusing it and there are so many violations. We have started taking action against all of them. More FIRs will follow after investigation," she said.
Also Read: Mumbai: BMC plays it safe, refuses Shivaji Park to both Sena and breakaway
Around 1982, sources said, the government allotted 116 acres comprising 326 units at Charkop for the setting up of industrial units. Initially, MIDC managed the property and it was handed over to the Kandivali Cooperative Industrial Estate Organisation in 2004 for administration. But the conditions for land use never changed. Ravi Gupta, vice chairman of the organisation, said they don't give NOCs to anyone to change the use of the land. "Now BMC has started taking action in this matter and given notices to many members. We are only for administrative purposes, we don't have any right to take action against anyone. Rule 34 is not our member," said Gupta.
'Have sought control of land'
Mumbai Suburban Collector Nidhi Choudhary said the Directorate of Industries, a government body, is now the owner of the land. "We have asked the government to hand over this land and its control to us. We have received many complaints about violations on this land which was reserved only for the purpose of industries. Many have violated rules and regulations and are running bars, restaurants, wedding halls and many other things."
The collector said they pass on the complaints to the authorities concerned for action. Activist Abraham said it's good that the local ward office has finally "woken up", he alleged that the collector is to take any concrete action against the violators. He said the former collector Milind Borikar had confirmed the violations on record, following an inquiry ordered by former revenue minister Balasaheb Thorat on their complaints.
"This at a time when industrial investments like Vedanta-Foxconn are seen exiting our state. If  this is the state of a huge government industrial layout in Mumbai, then who is to be held accountable for such brazen dereliction of duty and sheer loot?" he said.
Rs 6.3-6.6
Monthly rent per sqft as per the lease agreements CR`s Mumbai division has maintained efficient train operations with highest punctuality rate. Do you agree?