Currently, two tankers bring water to varsity every two days, students in girls' hostel irked at the lack of basic facilities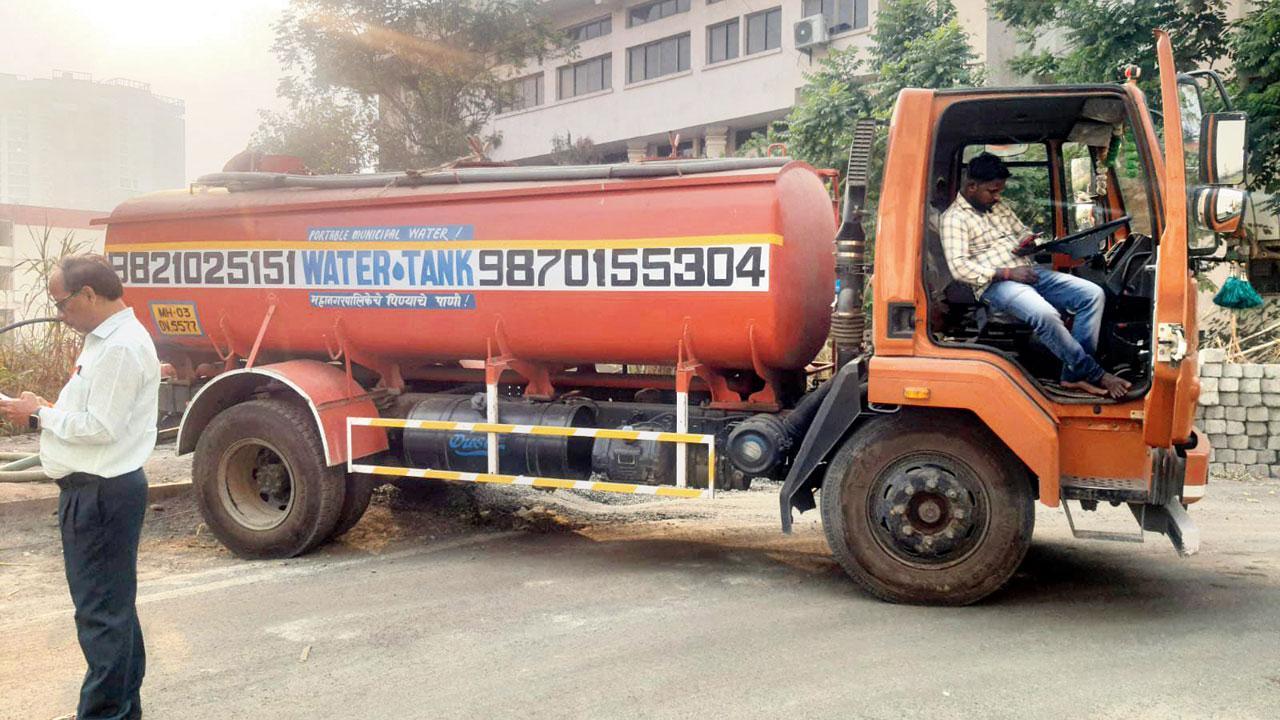 The water tanker at the girls' hostel that houses 75 occupants
Seven months after being inaugurated with much fanfare, the new girls' hostel and three other buildings at Mumbai University (MU) still have no water connection. The 75 girls in the hostel rely on a water tanker which comes once in two days, and the cost per tanker is Rs 5,000. The situation has irked many students and student activists who have alleged that varsity cannot get basic things done and wastes money instead. Occupants of the hostel, fearing backlash, refused to speak on record.
"Why should the university pay Rs 5,000 per tanker? Today we caught the tanker supplying water to the new girls' hostel. The other three buildings, including the international students' hostel, too, do not have water connections. I am sure they must be calling for tankers there, too. After facing water woes, the MU administration started calling for water tankers in October 2022. Since then, they have been calling for tankers once in two days," said Pradeep Sawant, former senate member from Yuva Sena.
On July 8, 2022, the four new Mumbai University buildings were inaugurated. Officials said that the buildings had been ready for some time, but their occupation certificates (OC) were received by the administration only 10 days before the inauguration. mid-day, on September 13, 2022, had reported that two months after the inauguration, all four buildings were not ready for use as they had no furniture, and the final construction work inside was still going on.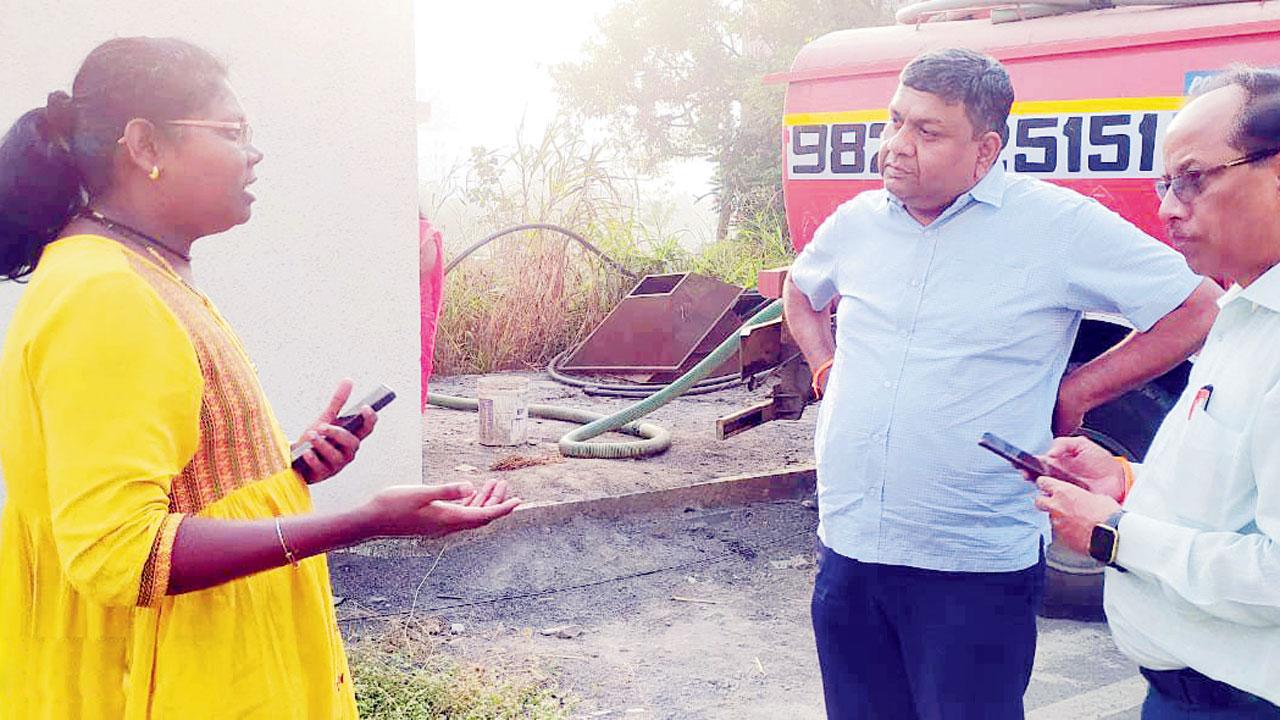 Former senate members Pradeep Sawant and Rakan Kolambekar with the hostel warden
The library, also known as the GyanStrot Kendra, is a two-storey building. The exam and administration building named Chhatrapati Shivaji Maharaj Bhavan is a seven-storey structure that houses the offices of the Vice Chancellor, Pro-Vice Chancellor, other administrative authorities, and the examination staff. The international students' hostel is a six-storey structure with 85 rooms for 146 students. The girls' hostel includes 72 rooms to accommodate 144 students.
Also Read: Locals fume as BMC plans to axe 19 trees
Rakan Kolambekar, also a former senate member and Sawant's colleague, said, "Why should the administration spend this money on tankers? They should instead complete the procedure with BMC to get a water connection. This shows that the MU administration has become spineless. They cannot even fight for their own things. People have been using their infrastructure at will as parking for political events; both the MMRDA and BMC have left broken compound walls for years, the construction is still going on, and now the administration cannot even get water connections for their new buildings."
An official from MU said, "The students are not without water. We have tankers coming in to supply water. Besides, it is just a temporary solution till we get a water connection. The process is going on, and we will get a connection soon."
July
Month in 2022 when the hostel and other bldgs were opened Do you often find yourself in the middle of office politics?