CM tells BMC to clean city's nullahs all the way to the bottom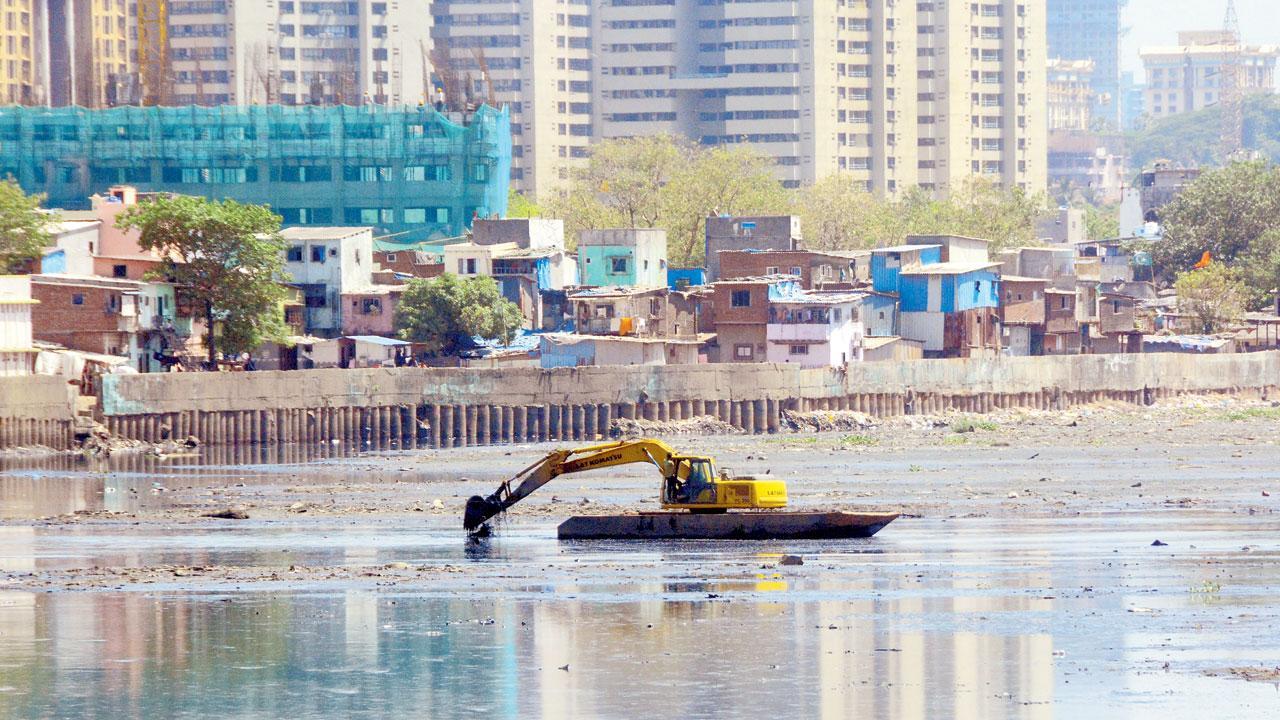 Nearly 10 lakh tonnes of silt is removed from the city's water bodies every year. Pic/Satej Shinde
Despite overshooting its target for desilting this year, the Brihanmumbai Municipal Corporation (BMC) has not stopped the process yet. The decision is based on instructions by Maharashtra Chief Minister Eknath Shinde, who wants the nullahs to be cleaned all the way to the bottom.
The BMC removes around 10 lakh tonnes of garbage, waste and silt from the city's nullahs and rivers before May 31 every year. As of Saturday, the BMC had removed 10.25 lakh tonnes, as against this year's target of 9.80 lakh tonnes. However, during a recent visit, Shinde asked officials to keep cleaning till rock bottom.  
ADVERTISEMENT
"The actual silt in the nullahs may be three times more than the target quantity. But contracts are given based on previous experiences where, after removing 10 lakh tonnes, the nullahs usually get clear. Extending current contracts or appointment of new contractors will be decided at a senior level. For now, we have instructions to keep desilting," said an official. Additional Municipal Commissioner P Velarasu confirmed the move. Will you take intranasal vaccine as a precautionary dose?