In a notification, the police said, on the occasion of Devi Immersions day in Mumbai City i.e. on October 5, from 8 am to 7 am on October 6, the entry of heavy vehicles on the roads in greater Mumbai would be prohibited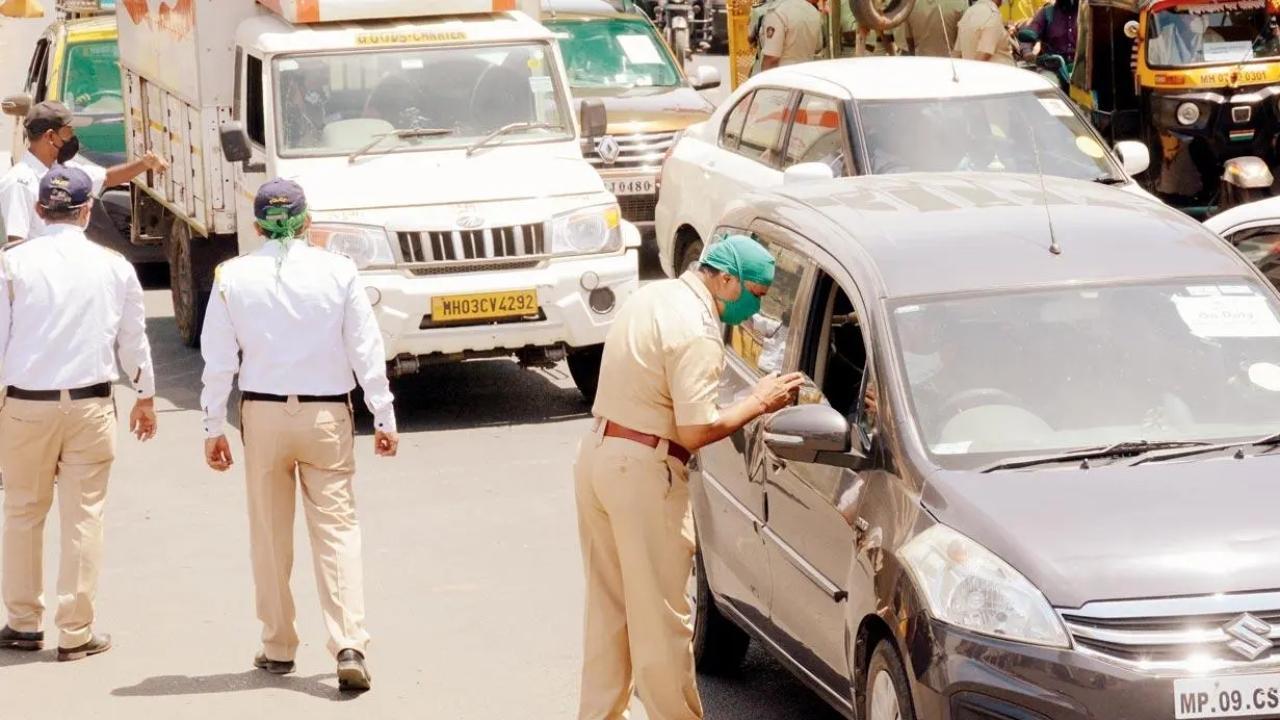 Representational Pic
Ahead of the Devi immersions in the city, the Mumbai traffic police on Friday issued traffic restrictions for heavy vehicles.
In a notification, the police said, on the occasion of Devi Immersions day in Mumbai City i.e. on October 5, from 8 am to 7 am on October 6, the entry of heavy vehicles on the roads in greater Mumbai would be prohibited. 
IN PHOTOS: Leopards at Byculla zoo engage in a day of fun and games
The order issued by Raj Tilak Roushan, Deputy Commissioner of Police (H.Q. and Central) Traffic further said, essential services vehicles transporting vegetables, milk, bread and bakery products, tankers of drinking water, petrol, diesel and kerosene tankers, ambulance, government and semi government vehicles, school buses and vehicles, buses carrying people for Dussehra Melava will be exempted from the said order. Medical record keeping is still in a nascent stage at civic hospitals in Mumbai. Do you agree?