State govt approves allocation of R38.33 cr for road safety, new cars to be part of flying squads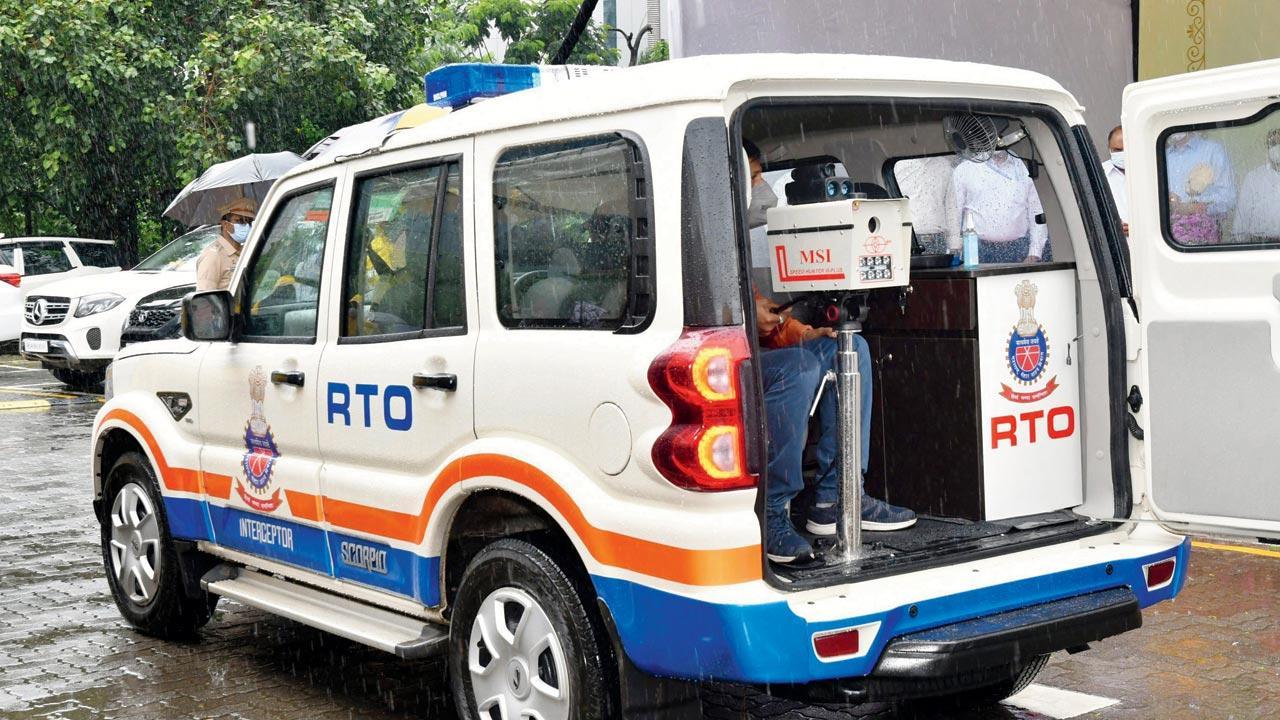 The cameras on an interceptor van can detect number plates of vehicles at a range of over 500 metres
With its road safety campaign a smashing success, the transport department will now get to purchase as many as 187 new interceptor vehicles, equipped with speed guns, lux meters and other key requirements for road safety.
Deputy transport commissioner (road safety cell) and transport officer Bharat Kalaskar said, "With a budget of Rs 38.33 crore approved by the Maharashtra government, this initiative reflects the state's commitment to promoting awareness and ensuring safer roads. 
ADVERTISEMENT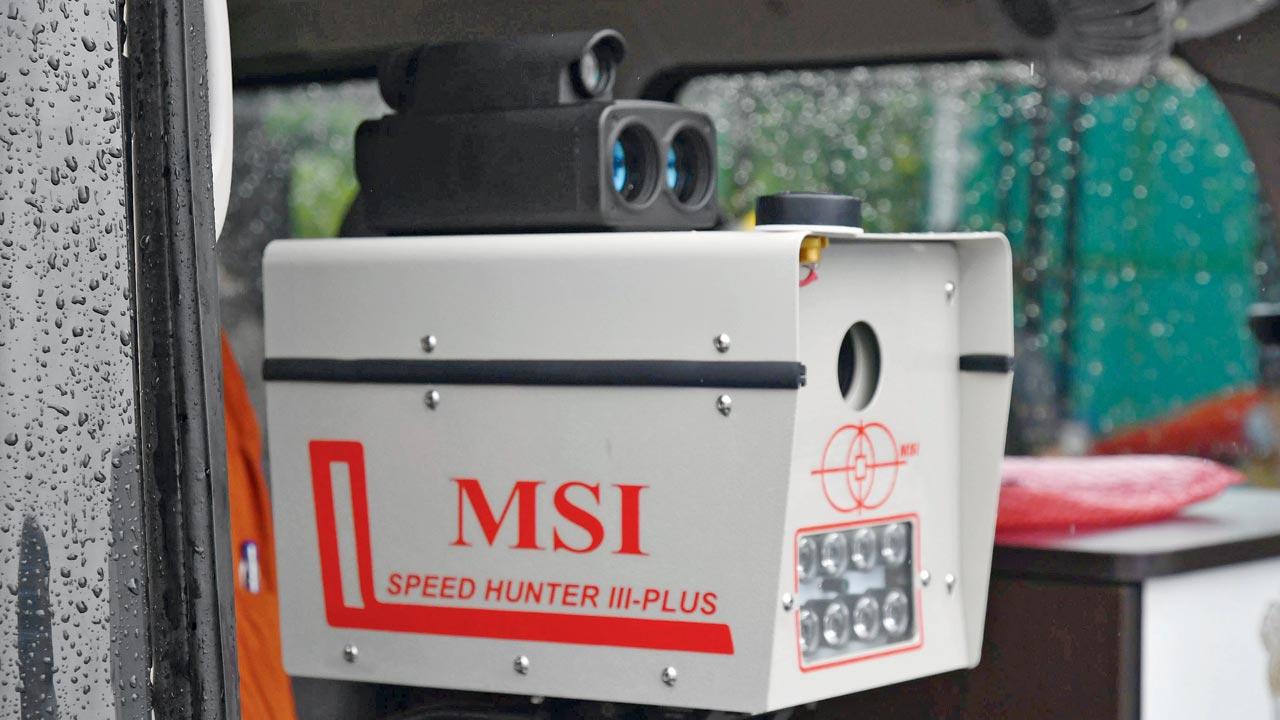 The radar device that makes it possible to check the speed of vehicles from 1.5 kilometres away
The Centre, in support of the state's road safety endeavours, has sanctioned a loan of R57 crore specifically earmarked for road safety. As an initial disbursement, the state government has received Rs 38.5 crore, which will aid the implementation of various road safety programmes, including the purchase of the new interceptors.  The vehicles will be part of the flying squads which enforce road safety."
He added, "Interceptors are specialised vehicles equipped with advanced technology to detect traffic violations and monitor vehicle speeds, thereby enforcing compliance with road safety regulations."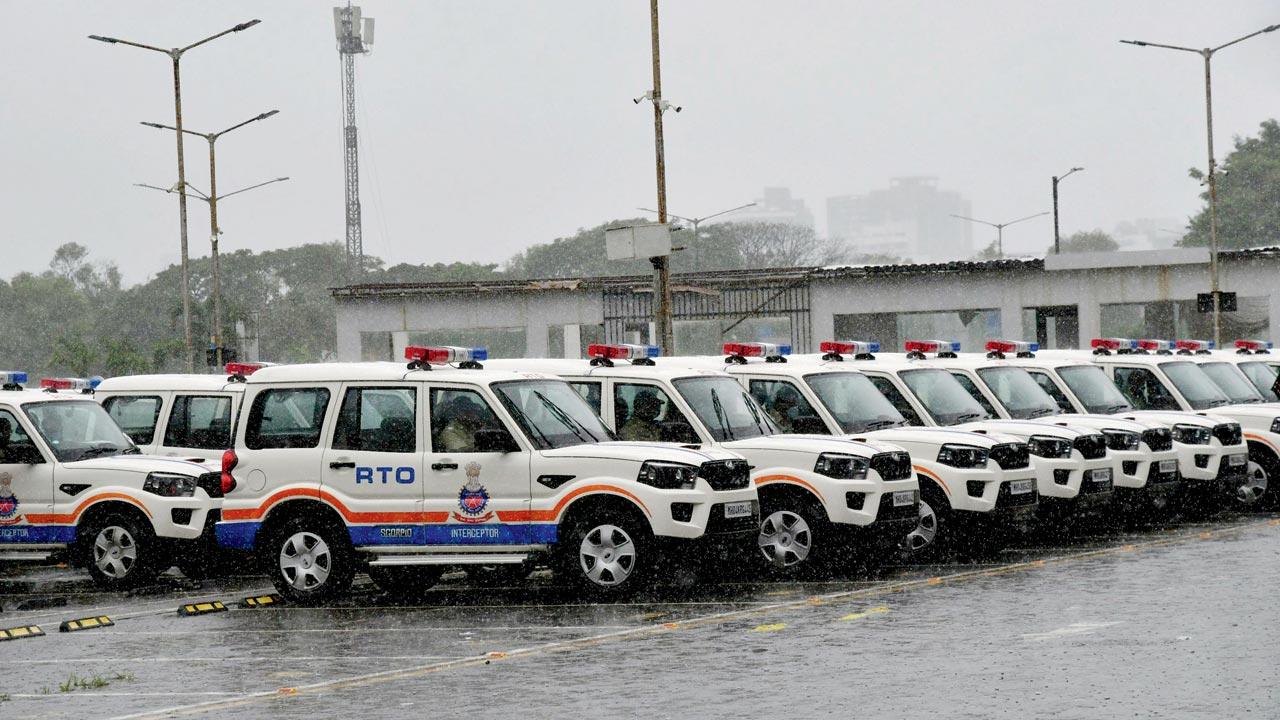 The interceptor vehicles bought by the transport department in August 2021
Earlier, in August 2021, the transport department had bought 76 such vehicles.
The earlier 76 interceptors that were bought at a cost of Rs 13.7 crore were Mahindra Scorpio S5-class vehicles. An interceptor vehicle is equipped with automatic number plate recognition (ANPR) cameras 
to get the details of vehicle registration, a radar device to check the speed of vehicles from 1.5 kilometres away, an alcometer to measure the alcohol content in a breath sample, a lux meter to measure brightness, tint meter to check the type of sun film used on glass windows and sound-level meter to measure decibels. The 
cameras installed on top of the interceptor can detect number plates at a range of 500 metres.
mid-day, on May 22, revealed how the safety campaign helped save 500 lives on the state's roads this year.
76
No. of interceptors in fleet at present