Activists say the recently fixed internal roads pass through the forest patch and there are certain locations that wild animals, including leopards, jungle cats and small Indian civets, use to cross over to the other side at night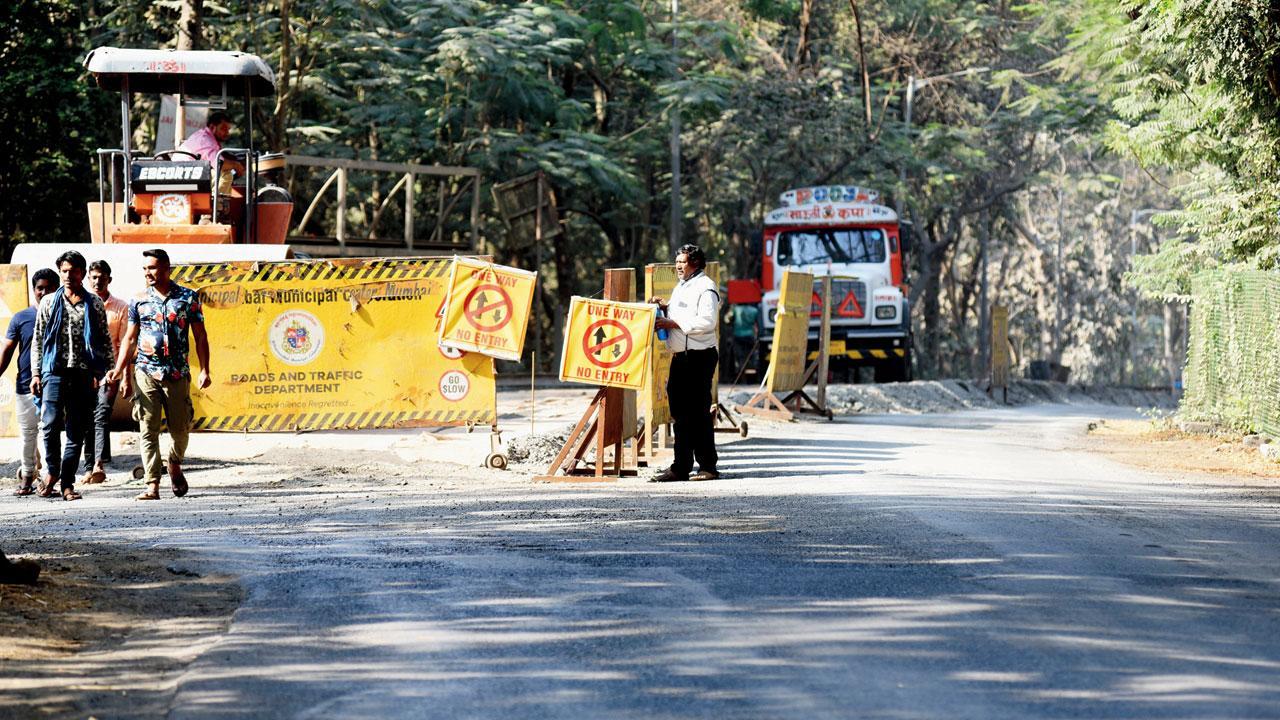 The main Aarey Milk Colony road, which is being concretised in patches, on Wednesday. Pics/Sameer Markande
The newly resurfaced smooth roads inside Aarey Milk Colony are posing a threat to the wildlife because motorists tend to speed on these stretches, thanks to the absent speed breakers. Traffic is being diverted to internal roads in the eco-sensitive area, as the BMC is concretising the main Aarey Milk Colony road in patches.
In order to prevent internal roads—which were in a bad shape—from getting congested, the civic body resurfaced them to facilitate seamless traffic movement. However, speed breakers that had been removed on several stretches have not been replaced.
A vast section of the internal roads passes through the forest patch and there are certain locations where wild animals, including leopards, jungle cats, small Indian civets and reptiles, cross the road at night. Wildlife lovers are of the opinion that the BMC should have immediately installed speed breakers and also put up banners informing about speed restriction.
Also Read: Thane: 4 held for killing boar, selling meat in Bhiwandi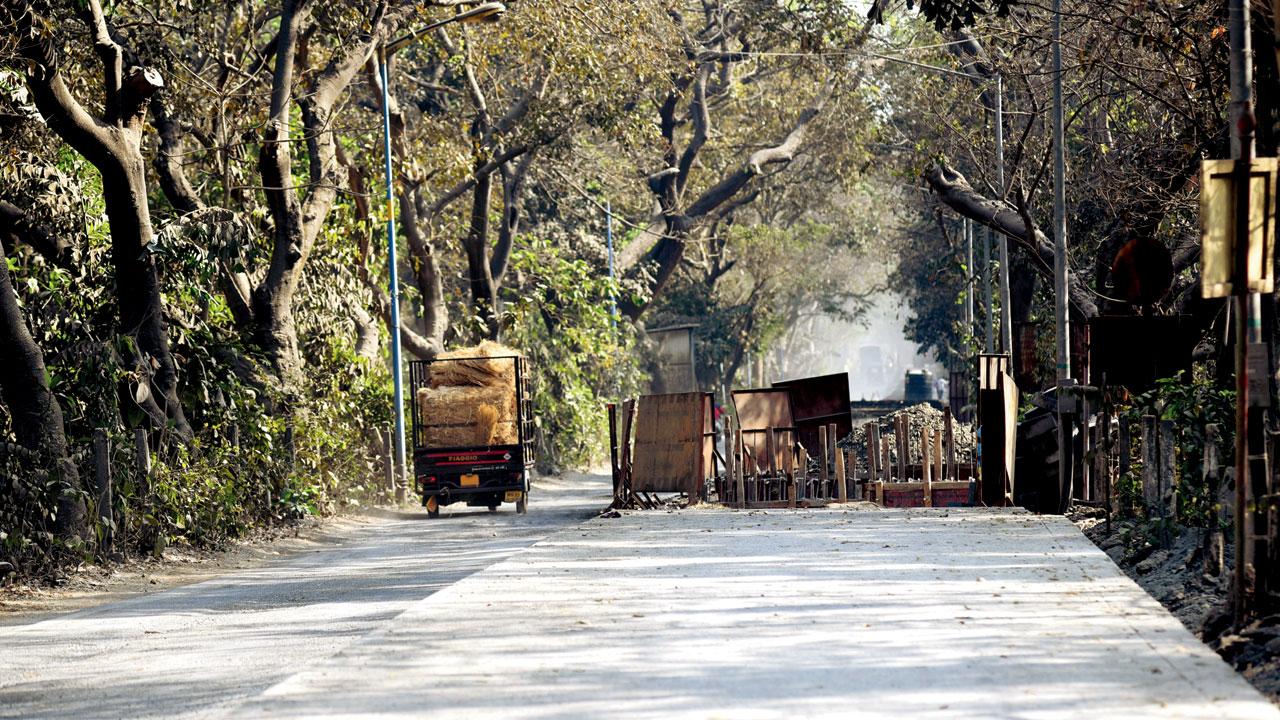 Speed breakers that had been removed on several stretches of the internal roads at Aarey have not been replaced
Wild enthusiast Imran Udat said, "It is a good thing that the BMC is repairing the internal road from Aarey Hospital towards Goregaon but they should install speed breakers at locations where the road passes through the forest patch to prevent accidents involving wild animals. Earlier, motorists used to ride slowly as the road was in a bad condition and there were speed breakers, but on some stretches, the road has been completely repaired and motorists are now riding at an extremely fast speed, which is dangerous for wildlife."
Environmentalist Zoru Bhathena said, "When the BMC started this project, we objected to the nature of the proposed work. Based on our objections, the BMC abandoned its plan to widen the road and cut roadside trees. They also approached the forest department for guidance with regard to mitigation measures. As per the department's guidelines, speed breakers and speed control measures are a must in a forested area. It is necessary that the BMC follow them."