Given the rising number of COVID-19 patients across the country every day, parents want the exams to be held later; seek clarity on govts stand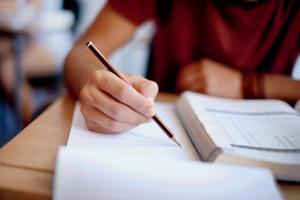 Parents want the revised schedule to be further revised as cases continue to rise across India. Representation pic
Parents of students waiting to appear for Joint Entrance Examination (JEE) and National Entrance and Eligibility Test (NEET) are seeking clarity on the exams which were scheduled in September.
Citing the current situation due to COVID-19 dangerous for the lakhs of aspirants, parents have written to the Ministry of Human Resource and Development (MHRD) seeking clarity on the government's stand with their demand to further postpone the examinations.
The two nation-wide entrance examinations were originally scheduled in April but were postponed due to the Coronavirus pandemic. As per the current schedule, The JEE-Main is scheduled to be conducted from September 1-6 and JEE- Advanced on September 27 whereas NEET is scheduled on September 13.